About this Event
"Plan China - China Marketing Conference" - the event to help you empower your agency with China expertise and execute digital marketing campaigns in China effortlessly.
This event will give you insights on China search engine marketing (SEM), social media giants WeChat & Weibo, e-commerce, programmatic advertising and more.
(Venue capacity capped at 50% to allow for social distancing)
Who Should Attend:
Chief Marketing Officers
Chief Brand Officers
Advertising Strategists
Social Media Managers
Creative Directors
Local, Regional and National Brands
What to Expect:
5 interactive discussion panels
Q&A with 10+ speakers
2+ hours of dedicated networking
Fresh ideas to inspire your audiences
New tools to tell your brand's story in China
Social events Including a cocktail party
Our Speakers: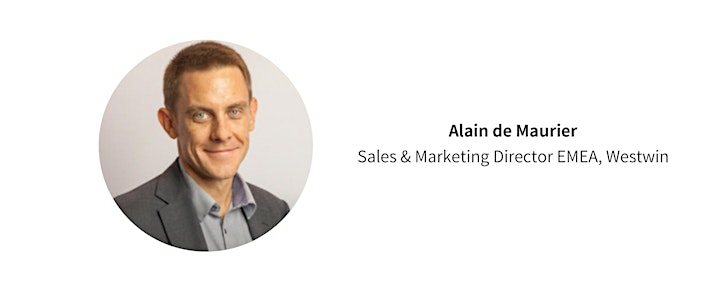 Alain de Maurier is the Sales & Marketing Director EMEA at Westwin (formerly MSN China). His role at Westwin is to help international businesses better realise their opportunity in China, through best-in-class digital marketing solutions.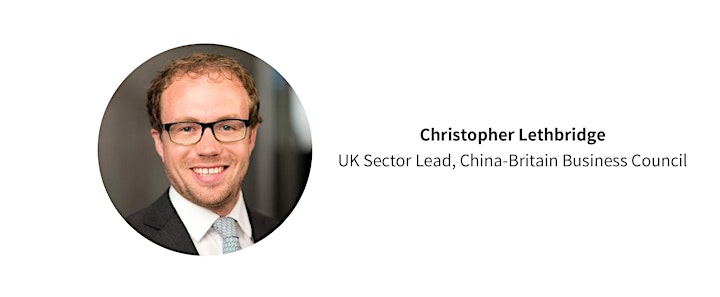 As UK Sector Lead for Creative Industries, Chris works to advise UK Creative Industries companies on their market entry, development, and strategy in China.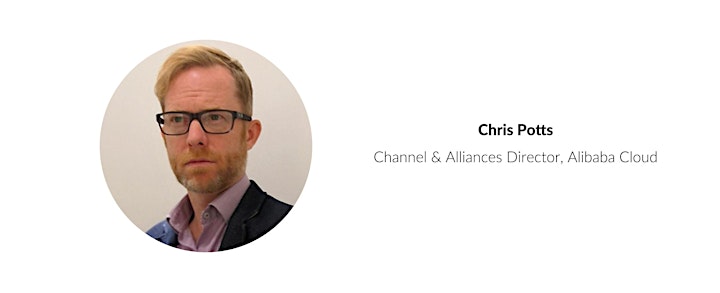 Over the last 15+ years Chris has built up extensive experience around Public Cloud Solutions, having held positions at AWS, Microsoft Azure and most recently Alibaba Cloud Intelligence. As Alliances Director for Alibaba Cloud, Chris' role is to the lead the Partnership and Channel strategy for Europe and align this with Alibaba Cloud's core value propositions and customer requirements.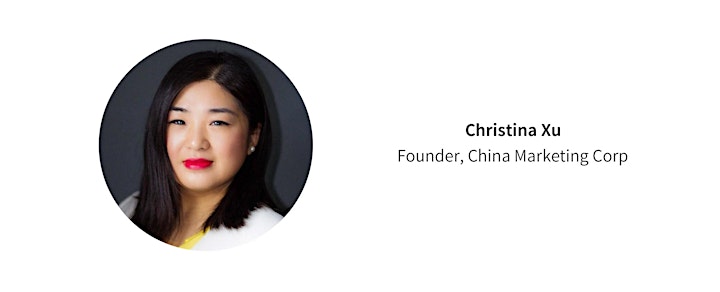 Christina Xu is Director and Founder of China Marketing Corp. She started her career in the UK for business development for the Greater China market in 2010 in the travel industry and moved to digital marketing from 2012 with a specific focus on the China digital landscape. After a few years of working in the China digital marketing field, she started her own business in November 2017 to help businesses to better target Chinese audiences online.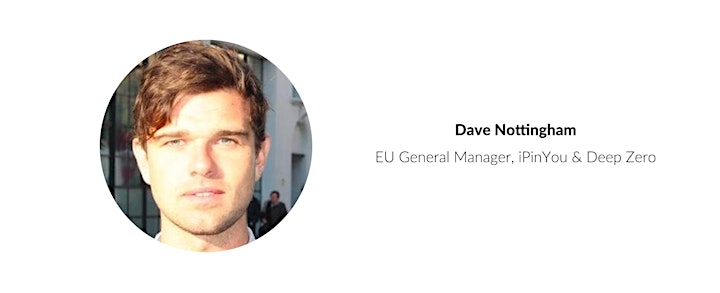 David Nottingham leads iPinYou's European expansion with the goal of creating synergies between European and Chinese digital media landscape.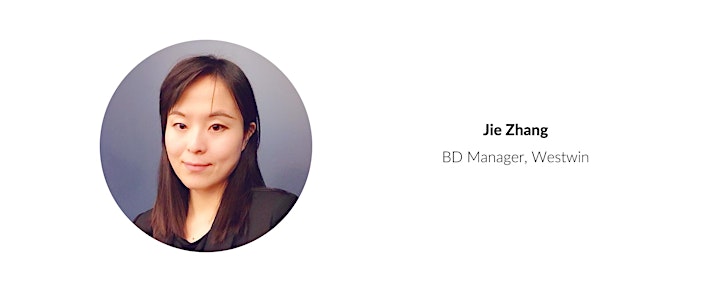 Jie Zhang is the sales and business development manager at Westwin. Her role at Westwin is to help international business grow in China market, her expertise of area includes Chinese business analysis, brand strategy and digital marketing.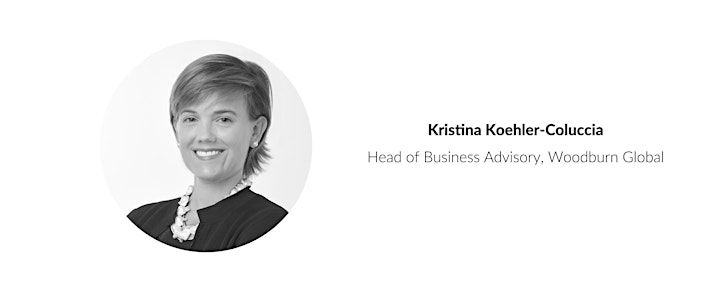 Kristina Koehler-Coluccia has over 16 years' experience in helping foreign investors to sell their products and services into the Chinese market stress-free. She helps companies to eliminate the complexities of corporate services and compliance in China & develop a China Roadmap Program for "newbies" and "start-ups" entering the Chinese market.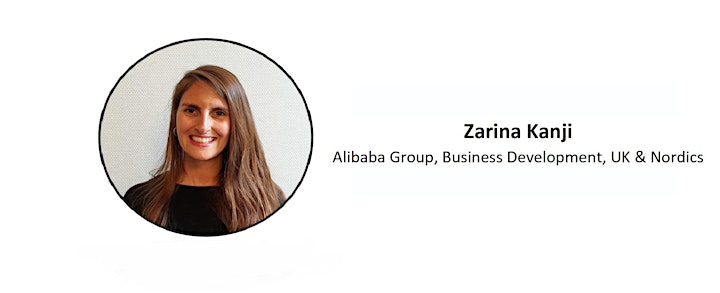 Zarina Kanji has been leading Tmall Business Development for health, food, and beverage brands at Alibaba UK & Nordics since September 2018. Zarina is responsible for helping brands to enter the Chinese market and build their business by connecting them to the over 711 million annual active consumers on Alibaba's platforms.

Janet is an MA graduate of Oxford University with over 35 years' experience of the international advertising industry. She has held senior management positions at Y&R advertising, Burson-Marsteller PR and Lewis Moberly brand design.
For the last 10 years she has been Director of Marketing Strategy at the UK Institute of Practitioners in Advertising (IPA) and has organised four trade missions to China to promote UK China collaboration. She is now Chair of a wider joint IPA / AA/ DIT Advertising Export Group. She was awarded an OBE by Prince Charles for services to the creative industries in the 2014 New Year's Honours list.
Janet is also Executive Director of the IPA's Effectiveness Week (EffWeek). She represents the industry on the Creative Industries Council, a joint forum between Government and Industry, and is Producer of Createch 2020. Janet is also on the Global Advisory Committee for the Shanghai International Advertising Festival.

Amy Lou is the founder of AL&EASTWEST Consulting Ltd., offering consultancy services in branding, marketing and business development. She utilises her expertise, knowledge and insights across eastern and western culture to help brands and agencies achieve success in both markets.
She was Global Brand Director at Huawei Consumer Business Group from 2011 to 2018, and Head of Brand Communications at HTC Europe prior to that. She graduated from Peking University and worked at Motorola China.
Amy Lou was named an Internationalist of the year in 2007, and one of the "Top 100 Leaders by Internationalist" in 2011 and 2014.

Aisling is the Head of the UK Advertising Exports Group (UKAEG) formerly known as Promote UK. The UKAEG works in partnership with Government to promote the UK Advertising sector in key territories such as China, Japan, South Korea, North America and Europe.
Aisling was instrumental in the groups previous outputs as Promote UK and has helped to support over 100 companies at major industry events such as Cannes Lions and SXSW. Prior to joining the UKAEG, Aisling has worked for the world-famous Institute of Advertising Practitioners (IPA), and its sister organisation Institute of Advertising Practitioners Ireland. During this time Aisling introduced a scheme aimed at supporting start-up agencies in the UK and was integral in the move to involve the IAPI with the Cannes Lions Festival in which the team was awarded Cannes Lions representative of the year. Aisling's background also includes working alongside the Department of International Trade (DIT) to curate and host the first ever UK Brand and Marketing day at SXSW 2019, curating and hosting panels at Cannes Lions and most recently working with both the Chinese Advertising Association (CAA) and the Shanghai International Advertising Festival (SHIAF) to organise virtual trade missions.
The Agenda:
8:30 am - 9:10 am Registration Open
9:10 am - 9:30 am "Opening Keynote - A Glimpse into 2020 China Digital Marketing" by Alain de Maurier, Westwin
9:30 am - 10:15 am "Opportunities for UK Businesses in China - Targeting the Chinese Consumer" by Christopher Lethbridge, China-Britain Business Consil
10:15 am - 11:00 am "Tapping into China's Trade Opportunity Through Traditional & E-Trade" by Kristina Coluccia, Woodburn Global
11:00 am - 11:15 am Coffee Break
11:15 am - 12:00 pm "Embracing China's New Retail Post COVID-19" by Zarina Kanji & Chris Potts, Alibaba Group
1:00 pm - 1:45 pm "Find Your Search Engine Marketing Strategy in China" by Jie Zhang, Westwin
1:45 pm - 2:30 pm "Marketing techniques on TikTok and other ByteDance apps" - by Leo Hsu, TikTok UK
2:30 pm - 3:15 pm "WeChat, A Closer Look at China's Super App" by Christina Xu, China Marketing Corp
3:15 pm - 4:00 pm "The State of China's Unique Programmatic Advertising Landscape" by David Nottingham, iPinYou & Deep Zero
4:00 pm - 4:45 pm "UK & China: Unlocking Collaboration" - by Janet Hull OBE, IPA; Amy Lou, AL & EASTWEST Consulting; Aisling Conlon, UKAEG
4:45 pm - 5:30 pm Networking Drinks, Event Ends