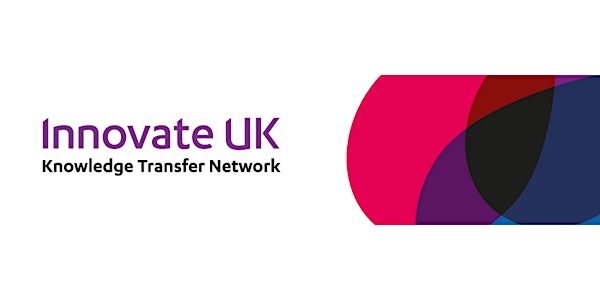 Planning Rail Capacity through Automated Infrastructure Design Competition...
Location
Institute of Materials, Minerals & Mining (IOM3)
297 Euston Road
London
NW1 3AQ
United Kingdom
Description
An Innovate UK competition on behalf of Network Rail
Do you have an innovative approach that will help to deliver Network Rail's future infrastructure requirements through a demonstration of automated design? If so the competition 'Planning rail capacity through automated infrastructure design' will be for you.
Network Rail will work with Innovate UK to invest up to £300,000 to support the development and demonstration of new capability in automated design. This collaborative R&D competition is funded by Network Rail's Whole System Modelling programme. Its core aim is to encourage the development of solutions in automated design tools, so that these tools will be market-ready in the next 2 to 5 years. The initiative also perfectly aligns with the organisation's latest 'Open for Business' mantra, brought about by the Hansford review. The taxpayer funded organisation is increasingly looking for ways to break down barriers and make it easier for other organisations to invest in and build on the railway, thereby increasing innovation, efficiency and reducing cost.
Automated design enables engineers to automatically explore a wide design space and identify the best design options quickly and a cost-effective manner. This competition encourages the development of products and services that enable rapid automatic design of rail infrastructure. Successful applicants will develop solutions relevant to rail and will apply to the automated design of track layout, overhead line electrification, traction power supply systems, signalling systems, or other aspects of the railway where benefits may be seen
Innovations for this competition must:
propose solutions that form part of an integrated modelling space

have high technological maturity
deliver a proof of concept in the form of a demonstration
Organisations can apply for a share of £300,000 for projects to demonstrate aspects of tomorrow's railway today. Small organisations may receive up to 70% of costs, medium sized organisations 60% and large organisations 50%.with projects starting in early 2019.The competition also offers an excellent opportunity to work closely with Network Rail in devising your demonstrations.
The competition is now open and details can be found online here.
This Briefing event will be an opportunity to learn more about this competition, how to apply and met with potential collaborators.
Agenda:
09:30 Registration
10:00 Welcome
Ian Stock, Manager - Rail & Marine, Knowledge Transfer Network
10:10 Network Rail Introduction
Ben Ford, Network Rail
10:40 Competition Scope
Rhianne Montgomery and Kelvin Davies, Innovate UK
11:10 Application Process & Eligibility
Melissa Hughes, Rhianne Montgomery and Kelvin Davies, Innovate UK
11:30 Q&A Session
11:45 Break & Networking
12:15 Impact and Need to Support Modelling and Simulation
Martin Baldry, Network Rail
12:30 Developments in Generative Design

Pari Singh, CEO, The Engineering Company
12:45 Wider Rail Industry Perspectives
13:00 Pitches
13:15 Lunch & Networking
14:15 Networking / Brokerage Session
Opportunity for 1:1s with asset owners, Network Rail, Innovate UK and KTN
16:00 Close