About this Event
"Please Welcome Our Speaker...."
Words that can strike abject fear into the heart of many, especially when it's their own name that is used to finish the sentence.
For some the need to deliver presentations, group discussions, training or workshops are a necessary evil required of them by a role or position, paid or voluntary.
For others, the same phrase gets the positive adrenaline pumping and the inner performance comes to the surface.
It doesn't matter which category you fall into - if you have to deliver presentations, this workshop is for you.
Join international speaker and author, Andy Workman, to discover some of the trade secrets that will help you to deliver your input to any audience with confidence.
Whether new to speaking or well experienced, uneasy about it or already comfortable, the content of the day will teach, enhance or remind you of tips and tricks that make speaking to an audience, of any size, both easy and enjoyable.
During this full day, interactive workshop, you will look at
How to determine your content for maximum impact
The different options / methods of delivery for varying scenarios
How to prepare your presentation
Things you should consider before - during and after your delivery
The value of story telling
Do's and Dont's - with real examples to tell you why
How to be more confident in your performance
The value of feedback and how to use it
Just how good you already are at telling your story
and more
The day is fast moving and fun, with everyone doing their bit to help and support you in gaining the confidence, skills and abilities to comforatbly speak to any audience.
If the thought of doing so just made you feel uneasy, then this day will do something to address that. Come join us and find out how.
This event is limited to 20 people and very popular, so please don't delay if interested in attending.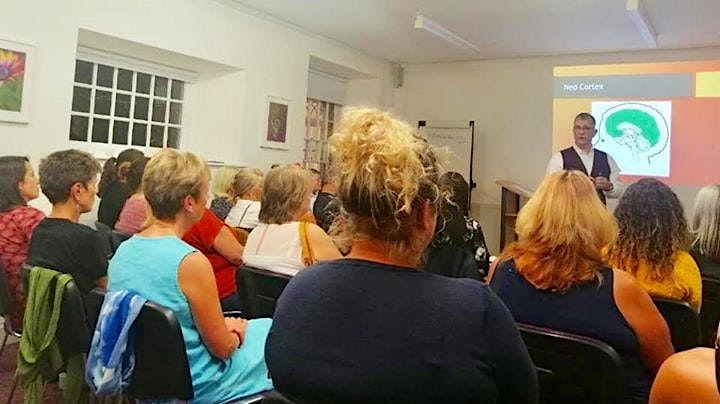 Feedback Received from Previous Attendees
"I smashed it Andy. Everything you said would work did. Thank you so much."
Julie
delivering presentation to audience of 400 international delegates.
"Presentation went really well! Definitely felt much calmer and less nervous than normal. Got a lot of positive feedback. Thank you for your help."
Tia
delivering presentation to panel as part of her University studies.
"I couldn't believe how calm I felt. I had a few butterflies just before my turn, but NOTHING like I've had before. I just remembered what you said about them and, when I walked out in front of the room, it was unbelievable. I felt a quiet calm come over me and I just did it! More than that, I ENJOYED it! It must have gone as well as I thought, because the CEO approached me afterwards, full of praise for my delivery and subject matter. Thank you so much for your help.
Leah
delivering progress briefing to managers and colleagues at work.
More feedback can be found by visiting Andy's website at andyworkman.co.uk
Why Choose This Training?
Andy has been delivering presentations to groups, large and small for over 30 years.As a result he is now firmly established on the international speaking circuit, covering subjects such as mental health and mindset, personal development, body language, conflict management and change.
In his previous career as a police officer, Andy delivered hundreds of presentations, including school assemblies (in front of hundreds of children and teachers (who were themselves trained in addressing groups - so no pressure there then) as well as social groups and professional organisations. He also delivered training to colleagues and was regularly used as the 'talking head', representing the service and his particular department in press interviews - both live and recorded.
Andy now speaks to audiences of any size for companies and organisations, social groups and associations. He creates and delivers workshops on numerous subjects and provides follow up training for fellow therapists to continue their professional development.
Just some of Andy's customers include -
The Central European Bank (Germany)
Mountview Academy of Dramatic Arts (UK)
Boehringer Ingelheim Pharmaceuticals (Germany)
The Association for Solution Focused Hypnotherapists (UK)
The Volanthen Group (France)
Aviva (UK)
Mobile Mini (UK)
The National Network of School Site Staff (UK)
Pool Re (UK)
Bristol Airport (UK)
Allianz (UK)
Smith & Williamson (UK)