Description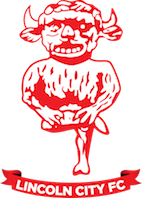 Pre-Season Friendly Bundle
By purchasing a pre-season bundle, you will receive individual match day tickets for the following fixtures:
Lincoln City V Norwich City: Tuesday 10th July Kick off @ 7:45pm

Lincoln City v Sheffield Wednesday: Friday 13th July Kick off @ 7:30pm
Lincoln City v Blackburn Rovers: Sunday 22nd July Kick off @ 3pm
As an additional bonus, you will also receive a ticket for the youth game v Man City. This is being held Saturday 14th july with the kick off @ 3pm.
Tickets will be issued electronically so you can dowload to a mobile device, print them or use the Eventbrite app to gain access through the turnstile.
Please note that only certain areas of the stadium are available for sale and all fixtures are unreserved seating for home supporters.
Refunds can only be issued until 3pm on Tuesday 10th July