Precarious Citizenship: Young People Who are Undocumented, Separated and S...
Description
Precarious Citizenship: Young People Who are Undocumented, Separated and Settled in the UK
A one-day conference at Birkbeck, University of London for academics, practitioners and activists interested in how precarious citizenship impacts on separated youth as they live and transition to adulthood in the UK.
Organised by Birkbeck, University of London with the Support of Birkbeck Institute for the Humanities, and Migrant and Refugee Children's Legal Unit.
Significant numbers of young people who are settled in the UK (some 120,000) do not have British citizenship. Many have no 'lawful' status to remain in the UK whilst cuts to legal aid and fast-paced changes to immigration laws fuelled by a hostile anti-immigrant climate mean that this trend may indeed get worse with numbers rising. Many of these young people may have lived in the UK for many years and consider themselves to be British. Indeed, they may not be aware of their precarious citizenship until they leave school and try to apply for bank accounts, jobs, benefits or university or when they are leaving care or following a family breakdown. Their precarious status arises from the combination of their transition out of childhood, which gave them a degree of protection or insulation from immigration laws, and the discriminatory character of immigration law that means for many of these young people, despite being settled in the UK for many years, once they reach adulthood they cannot secure their British citizenship.
The purpose of this conference is to increase awareness of the precarious citizenship of this group of young people in the UK; to share empirical and theoretical knowledge about contemporary and historical forms of precarious citizenship at the intersection of youth and immigration; to develop a network of academics and practitioners who can take forward the study of precarious citizenship in young people's lives, and to contribute to theoretical and policy development focused on this group; to engage with activists on effective political mobilisation of youth
Download the full conference programme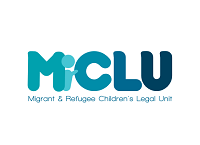 Migrant and Refugee Children's Legal Unit
The Migrant and Refugee Children's Legal Unit (MiCLU), hosted by Islington Law Centre, is a specialist legal, policy and training hub aimed at upholding and improving the rights of young people. MiCLU's Responsibility Shared legal education programme aims to increase awareness of child rights law amongst professionals who work directly with migrant and refugee children and young people in the UK, with the aim of improving quality advice and support provision for this vulnerable group. Responsibility Shared will offer free workshops and events across the UK, as well as webinars and e-learning tools available to all.
Join the MiCLU mailing list and be the first to hear about new online resources and upcoming free events in your area.