Description
This event is part of Spring Forward 2017
Does the thought of presenting to a group of people terrify you? Does looking at that photo above make you turn around and nope right out of there? You're not alone! Women are vastly underrepresented at conferences and I want to help change that.
This 2 hour workshop complements the presentation events during Spring Forward by focusing on two parts of public speaking that are key to gaining confidence: body language and voice.
We'll all be in this together so join us if you want to spend a couple of hours moving around, laughing, swearing and taking the fear out of speaking in front of a crowd. You won't need to 'be a tree swaying in the breeze' but we will be moving around a lot so wear comfortable clothes and please bring either a blanket or a yoga mat.
Please note this event is inclusive. 18+only.
Do check out all the events that are happening as part of Spring Forward 2017 and sponsored by Clearleft.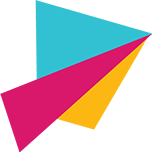 Organiser of Presenting for scaredycats