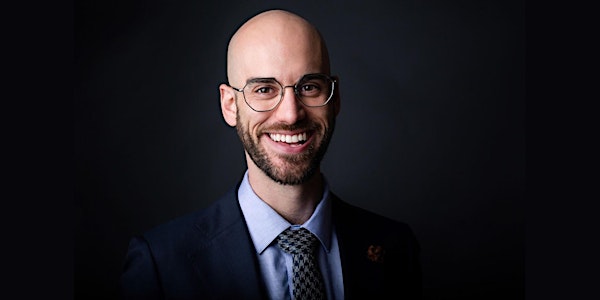 PResPA Public Lecture: Disability Simulations and the Able Imaginary
Disability Simulations and the Able Imaginary: Choreographing Conjoinment in Side Show
About this event
The Centre for Practice and Research in the Performing Arts is delighted to invite you to the first of our Winter 2021-22 research events. We will be joined by Dr Samuel Yates, Assistant Professor in the School of Theatre and Dance at Millikin University, in this research presentation.
There is an uncanny similarity between "cripface," a term used to describe the practice of casting nondisabled performers for disabled roles, and "disability drag" or "cripping up" as the strategic aggrandizement of one's disability for effective social, bureaucratic, or medical management.
"After tracing the language of bodily representation through discourses between disability studies and performance, we will invert the common practice of adopting vocabularies from performance traditions such as minstrelsy and gender drag in order to refigure approaches to the representations of disability in contemporary theatrical performance. Instead, I offer disability simulations to describe nondisabled performers playing disabled characters. Undertaking this language shift (re)orients us to how ability undergirds our notions of performance even when we desire to excavate the experience of disability on stage. By using disability simulation, we return to a theatrical orientation to crip subjectivities in theatrical performance. I prove this through case studies of the original 1997 and 2014 revival production of Side Show, a musical about conjoined twins and vaudeville stars, Daisy and Violet Hilton. Side Show requires that audiences co-construct disability in the musical by projecting disablement onto actors they know are able-bodied, a process that is simultaneously an extension of our theatrical willing suspension of disbelief and an explicit acknowledgment of how the able imaginary functions at an individual level. Both productions achieved this by deploying freak show contexts as a method of "sensitizing" audiences to the plight of disabled lives while suppressing its investment in the prurient embodied spectacle it presumably seeks to critique."
Samuel Yates, Ph.D., is a deaf artist and researcher who is an Assistant Professor in the School of Theatre and Dance at Millikin University. His first book project, Cripping Broadway: Producing Disability in the American Musical investigates disability aesthetics and accessibility practices in Broadway musicals by asking how our notions of disability and the able body inform and transform the work of the laboring actor in commercial theatre. He received his Ph.D. in English from The George Washington University, where his dissertation research earned the American Society for Theatre Research's Helen Krich-Chinoy Dissertation Fellowship and the GWU Dean's Dissertation Completion Fellowship. He completed an M.Phil in Theatre and Performance Studies from Trinity College Dublin as a George J. Mitchell Scholar and a B.A. from Centre College as a John C. Young Scholar.
Samuel holds a Humanity in Action Senior Fellowship for his work on performance and body politics, and has artistically collaborated with theaters such as the Abbey Theatre, the Eugene O'Neill Theater Center, The Samuel Beckett Centre, and Gala Hispanic Theatre. His work on disability, performance, and popular culture is published or forthcoming in the Journal of Dramatic Theory and Criticism, Music Theatre Today, Studies in Musical Theatre, and Medicine and Literature, as well as edited volumes such as The Matter of Disability (U Michigan), A Cultural History of Disability in the Modern Age (Bloomsbury), and Monsters in Performance: Essays on the Aesthetics of Social Disqualification ​(Routledge).
Main Image: Samuel is smiling straight into the camera. They are bald, wearing thin metal-rimmed glasses, and have a trimmed brown beard. They are wearing a dark blue suit with a lighter blue dress shirt and a dark blue and grey houndstooth patterned tie. In the coat pocket of their suit is a brown flower. Behind them is a grey backdrop.
Bottom Image: Logos for PResPA and University of Wolverhampton.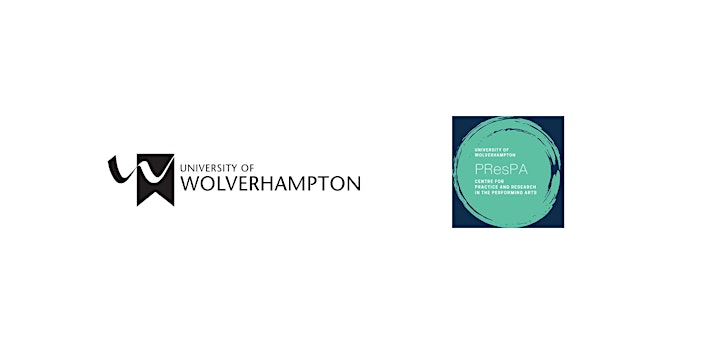 Organiser of PResPA Public Lecture: Disability Simulations and the Able Imaginary
The Faculty of Arts, Business and Social Sciences at the University of Wolverhampton delivers courses across the Creative Arts, Performing Arts, Business, Law, History and Politics, and Humanities. These are based in the first purpose-built art school in the Country (George Wallis Building, Wolverhampton) and the Performance Hub, Walsall Campus. 
Fine Art students (and those on some other studio-based courses) are allocated their own studio space. No competing for space with other students; no packing and unpacking each day.
Music, dance and drama courses are based at the purpose-built Performance Hub at Walsall Campus; featuring state-of-the-art dance and drama studios, recording studios, rehearsal rooms and a theatre.
Excellent workshop facilities for Glass, Ceramics, Sculpture and printmaking
Newly refurbished foyer in the Wolverhampton School of Art Building
A leading centre for research in: 
Dance Science and Performance
The Impact of Art and Design on Society
Sustainable Fashion
Centre for Sikh and Panjabi Studies
Creativity, History and Identity in Performance
 Great NSS successes
Courses with 95%+ student satisfaction or employment include:
Creative Writing
Photography
Musical Theatre
Dance
 Student successes
Prize winners in British Institute of Interior Design Student Challenge
If that isn't enough:
Strong graduate employment record
Hosting the Hayward Gallery Touring Exhibition 'British Art Show' in 2022
Wolverhampton School of Art is housed in the first purpose-built art school in the UK - celebrating the 50th anniversary of it's opening in 2020
Supports Wolverhampton Literature Festival
Stages annual 'Artsfest'
Regular high-profile visiting speakers e.g. artists Gilbert and George
Wolverhampton is very accessible by train and offers a very low student cost of living