Description
Press Fire to Win presents : Pixels and Prosecco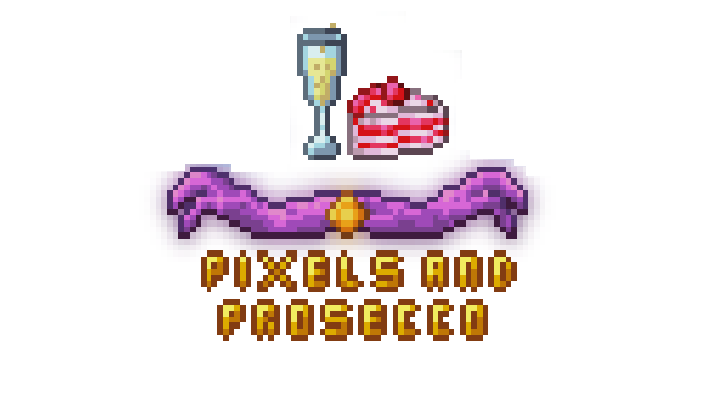 A Spring Forward event
Friday 24th March 6.30pm
At 68 Middle Street, Brighton.
As part of Spring Forward, Press Fire to Win are hosting an evening of talks from women who create games, playful experiences and events.
Everyone is welcome to come and join us for a glass of Prosecco or fizzy grape juice, a slice of cake and a relaxed evening of interesting talks.
Speakers for the evening will include:
Rebecca Fernandez is a games programmer based in Amsterdam, who most recently worked on PS4 titles Tricky Towers and Armello. She also helps to run the Global Game Jam, a 48 hour game-making event that takes place in over 90 countries. Before entering the games industry Rebecca taught programming at tertiary institutions in Australia, and also had a stint as a film projectionist.
Zuraida Buter is a playful culture curator based in the Netherlands. She curates, initiates, consults and documents events focused on playful culture and games. She is founder of playful culture organisation zo-ii working on events such as Incubate Arcade in the Netherlands and Screenshake in Belgium. She also co-founded Playful Arts Festival in the Netherlands, which explores the intersection of interactive performing arts, visual art and playful design with a focus on social interaction.
Olivia Wood is a Narrative Editor, Content Manager and Writer at Failbetter Games. She found her way back to videogames after a decade's absence. The route took her via law, property and publishing. Now at Failbetter, she performs several roles. As Narrative Editor she checks the design of the narrative, how it's written and whether the choices it presents the player with are meaningful. As a writer, she gets the editorial process applied to her. Outside her work at Failbetter Games, she has written Lethophobia with Jessica Mersky.
Siobhan Gibson is a writer and hobbyist game developer based in Brighton. Her games are mostly autobiographical, focusing on fleeting moments, small details, and passing thoughts. Her most popular game is about eating a bowl of soup. It's called "Eat Soup". She also produces zines and resources about self-care and emotional wellbeing. Her biggest motivation is teaching people that you don't need to be a programmer to make games, and to promote game development as an accessible, creative hobby.
---
---
--
Pixel art image for the event created by Balduranne
--
Kindly supported by: