Taking the Fear out of Disability with Jane Hatton
About this event
About this Event
Why is there so much fear around disability and what is its impact for both disabled and non-disabled people? If we could reduce this fear, what effect could that have on employers and their employees? How might that impact on disabled people and their chances of securing worthwhile employment?
Jane Hatton is an expert in the field and will explore the various elements of this touchy, sensitive and rarely spoken about subject. Attendees will then have an opportunity to reflect together on what has arisen for them in hearing her speak.
About the Speaker
Jane is a disabled social entrepreneur, TEDx Speaker and author. She founded the award-winning social enterprise Evenbreak in 2011.
Widely published in inclusive recruitment, including "A Dozen Brilliant Reasons to Employ Disabled People" (2017) and "A Dozen Great Ways to Recruit Disabled People" (2020), she is on the executive board of the Recruitment Industry Disability Initiative, a Patron of Arkbound Foundation and a Trustee of Action on Disability and Development International. Winning a number of inclusion awards, she was also 7th on the Shaw Trust Power 100 'Britain's Most Influential Disabled People' list in 2019.
Jane will be exploring the question: Why is there so much fear around disability and what is the impact for both disabled and non-disabled people?
About the Series
Profitable Wellbeing - Working towards creating the most successful, inclusive work cultures in 2021
Join Serenity in Leadership as we bring together exceptional thought leaders and grassroot colleagues to propel the importance of diversity and a healthy workplace culture.
This monthly series will focus on the nuances of the more challenging - and less talked about - aspects of inclusion and wellbeing. From disability awareness to love's place at work, we dive straight into the deep end to grapple with unconventional subjects head-on.
Each event in the series begins with a short keynote by an amazing speaker, followed by a 40-minute dialogue in which all attendees have the opportunity to explore the impact that the talk has had on them. This hybrid formula is unique in that it brings together education, exploration, and proactive support in a non-judgemental environment and it enables people to interact and hear each other's feelings and reactions following the talk.
Date: 21st Jan
Time: 12:30 - 2pm
Place: Zoom
This event will be recorded. If you are unable to attend but would like a copy of the video, we will send you a copy if you purchase a ticket.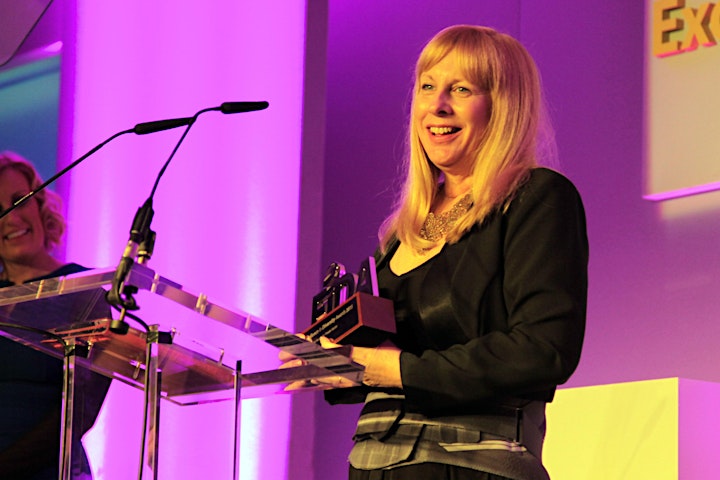 Date and time
Location
Refund policy
Organiser of Profitable Wellbeing: Taking the Fear out of Disability
Serenity in Leadership transforms organisational cultures.
Over the past 25 years, we've worked with executives in Fortune and FTSE 500 companies such as Pfizer, Citigroup and Transocean to help them build a more responsible workplace.
‍
We believe that responsible power is the cornerstone of business success. 
For employers, a responsible workplace encourages compassionate leadership and accountability. 
For employees, a responsible workplace fosters psychological safety, risk taking and -self -expression. 
For the organisation's culture, a responsible workplace builds trust and collaboration and welcomes diversity 
in its people.
 
Our passion for responsible power has led us to support the role of inclusion, diversity and gender-balance in the workplace. As a result, all our solutions take into account these factors to ensure you reap the considerable rewards of a more enlightened organisation.