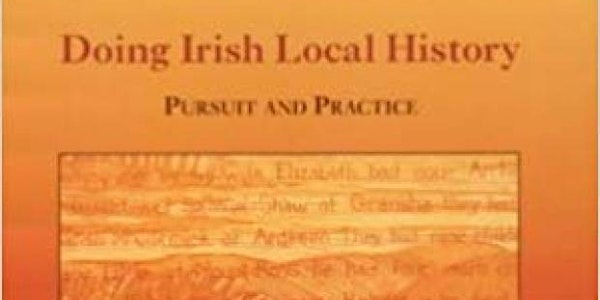 PRONI - Symposium on the Pursuit and Practice of Local History
Location
Public Record Office
2 Titanic Boulevard
Belfast
Titanic Quarter
BT3 9HQ
United Kingdom
Description
Symposium on the Pursuit and Practice of Local History
Symposium on the Pursuit and Practice of Local History 16 May 2019, 6pm-8:30pm
The Irish Committee of Historical Sciences, in conjunction with the Ulster Society for Irish Historical Studies will host a symposium at PRONI, 2 Titanic Boulevard, Belfast at 6pm on Thursday 16th May 2019 on the Pursuit and Practice of Local History. The speakers at the symposium will be Professor Raymond Gillespie of Maynooth University and Dr. Olwen Purdue of Queen's University Belfast. The meeting will be chaired by Professor Steven Ellis of NUI Galway.
Ireland has had a long tradition of local history societies dating back to the nineteenth century. The publication of Doing Irish Local History: Pursuit and Practice in Belfast in 1998, edited by Raymond Gillespie and Myrtle Hill, marked a milestone in the teaching of the topic within academia. The range of local history societies, local journals and magazines all testify to the health of local history in the parishes and counties of Ireland. The Federation for Ulster Local Studies in Ulster and the Federation of Local History Societies in the rest of the island are both evidence of the desire of local societies to come together and share common concerns about the problem of doing local history in an Irish context. Accessibility to archival sources, both through archival services and digitally have transformed the field, and the variety and volume of decade of centenary events attests to the vibrancy of both local and public history.
With this in mind, this symposium will bring together those interested in local history for a discussion on methodology and practice in the field. All are welcome.
For further information, visit the Irish Committee of Historical Sciences website(external link opens in a new window / tab) or the Ulster Society for Irish Historical Studies website.
PRONI does not require you to print your ticket for this event.