Description
Ever dreamt of growing your consulting business to sell for millions only a few years later?
Learn directly from the experts who have successfully grown and sold multi-million pound consulting businesses.
"The conference was excellent - most productive I've ever attended." Owner, UK Consulting Firm
Why should I attend?
If you want to grow your consulting business quickly we will show you how. If you want to sell your business we will give you the proven strategies to accelerate growth and achieve your goals.
Of the 125 firms that have attended our workshops since 2010 - 21 have now successfully sold their business with the others enjoying exponential growth.
Join the growing list of consulting businesses who have attended this one day workshop and are now growing fast, attracting investment and finding buyers!
Meet the experts
Marc Jantzen is a successful entrepreneur who sold his consulting business 'Blue Sky' to Capita for 8 figures. Marc now runs TheNub which helps owners of consulting businesses to grow fast.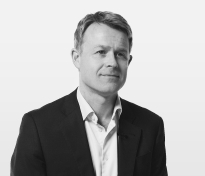 Paul Collins is Chairman of Equiteq, an M&A and strategic growth advisory firm that has advised over 300 consulting businesses on how to maximise equity value and sold more than 50 consulting firms.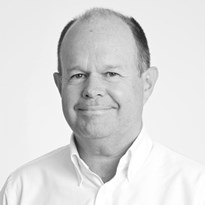 What will I take away from the day?
By attending this workshop you will be able to answer the following questions and more!
What will make investors want to buy my consulting business?

What steps do I take today to maximise future value?

What are the 10 do's and don'ts of wealth creation?

How do I create sustained growth and equity value in my consulting business?

How should I focus my strategy to accelerate growth?

What are the current, relevant trends in the M&A market

Who is buying who, why and what do they look for?
Why do I need to be thinking 5+ years ahead even if I have no plans to sell?

How are consulting businesses valued?

What does a typical deal structure look like?

What's involved in a sale process and how do I best prepare?

How do I avoid wasting time and money pursuing strategies that buyers won't value?

What pitfalls can I avoid by learning from those that have done this before?
You will leave this event with a new perspective and the tools you need to grow and sell your consultancy business.
Who should attend?
This workshop is aimed at shareholders in consultancy businesses who sell their expertise for money.
What type of consultancy businesses would benefit?
You could be a consulting, coaching or training business, a law or accountancy firm, the common ingredient is that you sell your time and expertise for money.
What previous attendees said about the workshop:
"Just wanted to drop you a quick note to say what an excellent seminar "Proven Strategies" was last week. Well run, great content and an impressive line-up of!" CEO, UK consulting firm
"Marc, what an amazing day, my mind is buzzing and I am feeling more uplifted than I have for years" CEO, Leadership Development Firm
This unique one day opportunity promises to be a 'game changer'. Learn from Paul and Marc's success and take your business to the next level…
This workshop is filling up fast and places are limited. If you have always wanted to grow your consulting business book now!
Cancellation policy
No cancellations can be accepted within 4 weeks of the event however substitutions are acceptable at all times. Email: Customer.services@top-consultant.com