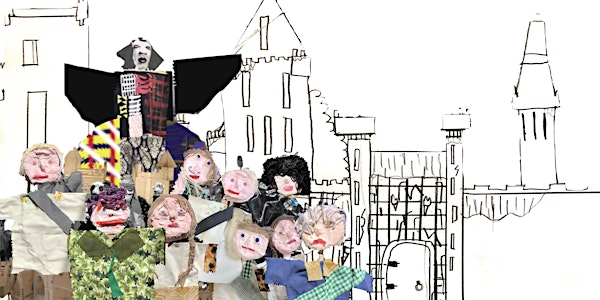 Event Information
Location
Arbroath Fish Market
Arbroath Harbour
Ladybridge Street
Arbroath
DD11 1PD
United Kingdom
Film Screening: The Puppet Pageant by Warddykes Primary School
About this event
Agnes of Dunbar Puppet Pagent
A Special Live Screening at Arbroath Fish Market for Arbroath2020+1
Sunday 8 August 2:30pm
(change in time to original programme)
A special screening of a Puppet Pageant devised by Mandy McIntosh in collaboration with Warddykes Primary School Arbroath and Abbey Craig.
During lockdown pupils were invovled in every aspect of making the puppet pageant. From crafting puppet characters inspired by a play and script by drama specialist Abbey Craig. To designing and building the puppet set and producing the play for film. Join us for the premier!
or watch in front row seats from the comfort of your own home.
Available to stream online from 7 August via www.arbroathfestival.com
With special thanks to all staff and pupils at Warddykes Primary School.

Location
Arbroath Fish Market
Arbroath Harbour
Ladybridge Street
Arbroath
DD11 1PD
United Kingdom