Description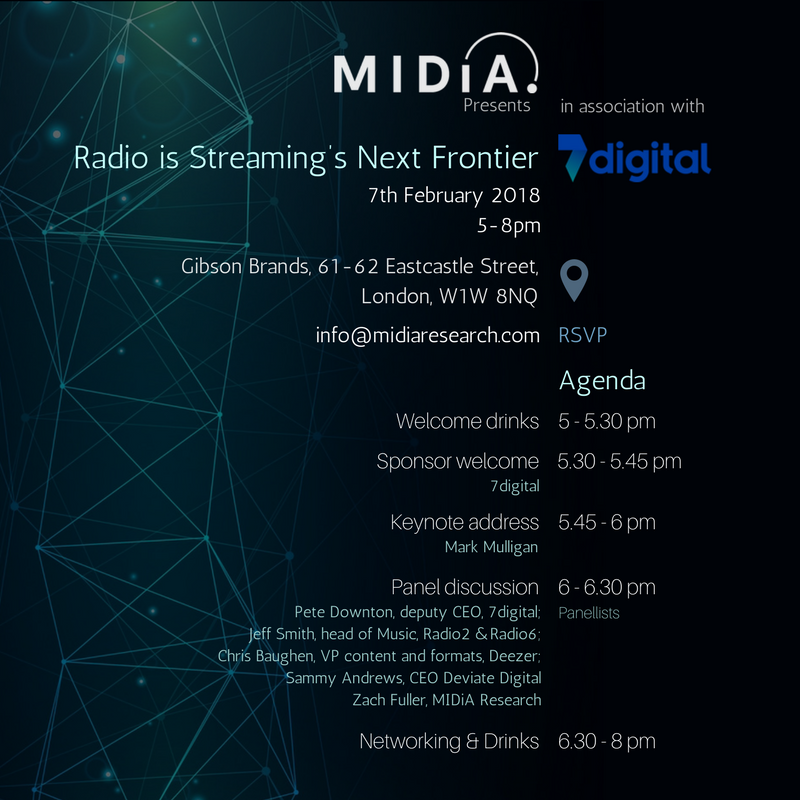 Join us for this exclusive MIDiA Research event on February 7, in which we will explore how streaming is going to impact the radio business in 2018. We will open with a keynote from MIDiA's Mark Mulligan, using some of our latest data and analysis to explore exactly how streaming is affecting UK radio broadcasters and their audiences. Following this will be a panel discussion from industry experts. Speakers confirmed from the BBC, 7digital, Deviate Digital and Deezer. Then it's on to network, network, network.
Who should attend:
- Radio companies: to better understand how streaming is impacting their audiences, what the future impact will be and how they should respond
- Record labels, music publishers, artists and artist managers: to learn how the role of radio will change in breaking new music
- Streaming services: to see how radio audiences are changing and what it takes to engage radio audiences
Investors: to get ahead of the latest emerging trends in streaming.