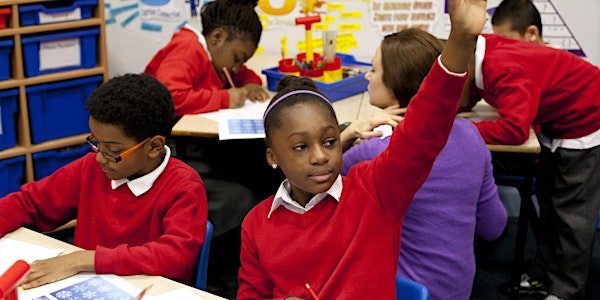 Rally to Oppose New Grammars and to Support a Fair Education For All
Event Information
Location
King Solomon Academy
Penfold St
London
NW1 6RX
United Kingdom
Description
Join us at this gathering to show our collective support for comprehensive education and to oppose the creation of new grammar schools.

We share the Government's ambition and passion for social mobility but experts are unanimous that an expansion of grammar schools would lead to worse outcomes for the majority of children, especially the poorest. This is the right ambition, but the wrong policy.
This will be a positive rally that will involve a number of inspirational speakers, a chance to find out what happens next and the opportunity to share any ideas you have to try and win the argument in public and in parliament.
Confirmed speakers:
Becky Allen, Director of Education Datalab
Joanne Bartley, Kent parent and chair of Kent Education Network
David Weston, Founder and Chief Executive of the Teacher Development Trust
Amy Finch, Research Manager and Head of Education, Reform
Laura McInerney, Editor of Schools Week
Melissa Benn, Writer and current Chair of Comprehensive Future
Katrina Black, '08 Teach First ambassador
Louka Travlos, '08 Teach First ambassador
Ndidi Okezie, Executive Director – Delivery, Teach First
Fiona Millar, Writer and Founder of Local Schools Network

This is a ticketed event. Please sign up.

We look forward to seeing you
Date and time
Location
King Solomon Academy
Penfold St
London
NW1 6RX
United Kingdom