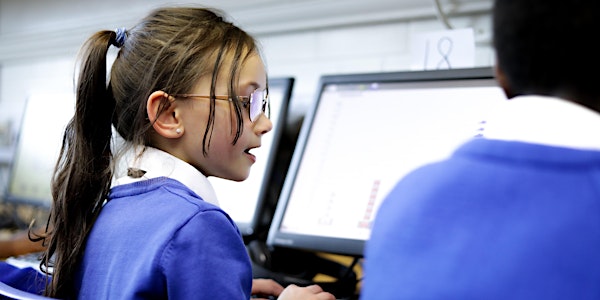 Raspberry Pi Computing Education Research Centre: Launch Event
Location
Computer Laboratory, University of Cambridge
15 JJ Thomson Avenue
Cambridge
CB3 0FD
United Kingdom
We are excited to celebrate the new Raspberry Pi Computing Education Research Centre with a launch event at the University of Cambridge.
About this event
The Raspberry Pi Computing Education Research Centre was established in 2021 as a joint initiative between the University of Cambridge and the Raspberry Pi Foundation. On 20 July, we will officially launch the Research Centre with an afternoon reception and a series of short talks at the Department of Computer Science and Technology of the University of Cambridge. All researchers, teachers, students and computing education enthusiasts are cordially invited to join us in person on this special day!
The afternoon will commence at 3pm with a reception in the William Gates Building, 15 JJ Thomson Avenue, Cambridge. With light refreshments provided, guests can meet our team of researcher sand learn more about our research and outreach activities. At 4pm, everyone is invited to join a series of short talks. Our guest speaker will be Professor Mark Guzdial of the University of Michigan. The event will finish at 5:30pm with celebratory drinks and official photographs. To opt out of photography during the event, please collect a lanyard from reception.
Agenda
3pm: Display of research areas (Atrium)
4pm: Talks in Lecture Theatre 1
-- Dr Sue Sentance: General welcome
-- Prof Alastair Beresford: Isaac: a personal learning journey
-- Dr Sue Sentance: Linking research to practice in computing education. (15 min incl. questions)
-- Prof Mark Guzdial: The Challenges of Meeting Everyone's Need for Computing Education.
5:20pm Toast to the new Centre
5:30-6pm: Guests depart
The Raspberry Pi Computing Education Research Centre
The aim of the Centre is to increase our understanding of teaching and learning computing, computer science, and associated subjects, with a particular focus on young people who are from backgrounds that are traditionally under-represented in the field of computing or who experience educational disadvantage. For example, we are investigating new approaches to furthering culturally-relevant teaching in the computer science classroom (check out this video here).
The Centre is based at the West Cambridge university site, close to the M11. Plentiful free parking is available only 10 minutes walk away at the Madingley Park and Ride. Click here for more information on how to get to us.