Join a discussion and Q&A on the role of academic & artistic partnership during and post Covid-19, especially for newly arrived communities
About this event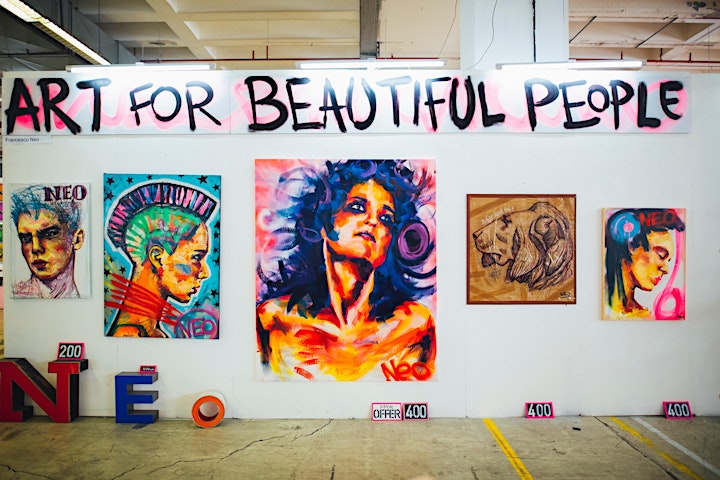 Covid-19 has had a significant impact on our economic, social and mental well-being. The pandemic repercussions have been doubled for newly arrived communities who came to settle in the UK. Taken the nature of most integration activities, these have been aimed mostly at refugee population and have little or no engagement of the local community. In Coventry, the city has been gathering momentum amongst its diverse population to celebrate the title of UK City of Culture 2021 when the pandemic hit. The need to respond by organisations and universities has varied from mobilising initiatives during the lockdown to building up strategies to move out and prepare for what is next. The need for both host and newly arrived communities to re-integrate in this together is more urgent than ever.
Re-integrate is an academic and artistic project which is part of Coventry UK City of Culture 2021 and University of Warwick Coventry Creates fund and it aims to build the capacities of refugees through drama workshops taken the Covid-19 social distancing context. The project will include a series of workshops and interviews with participants from refugee and host communities on their re-integration practices into the current social 'normalities'.
At the time the project will contribute to enhancing the social cohesion experiences of the local and newly arrived communities at precarious social times, it will help policy makers understand the social response of the population in crisis times so it is possible to build on the best practices to develop inclusive and research-informed artistic and social initiatives. By the end of the project, the participants will have developed transferable skills and established sustainable connections with local artists and community leaders.
In collaboration with Oxford Refugee Week, Basma El Doukhi will discuss with Reem Doukmak about the project followed by Q&A .
• How did the project emerge?
• What is the role of academic and artistic partnership during and post Covid-19?
• What is the role of drama in understanding the re-integration experiences of both refugee and host communities in Covid-19 context?
• How to maximise the impact of research and artistic interventions at times of social distancing?
The talk will include Q&A with Dr. Reem Doukmak Early Career Fellow at Warwick University and Paul O'Donnell Art Producer who are leading on Re-integrate project.
Reem Doukmak Biography
Reem is a Syrian refugee who completed a PhD in English Language Teaching and Applied Linguistics from Warwick University recently and she is currently an Early Career Fellow at the Institute of Advanced Studies at Warwick University. Reem has also been working as Community Participation Officer at Coventry Refugee and Migrant Centre over the past four years where she has been working with the newly arrived communities in Coventry through social activities and events.Currently, Reem is working on two research projects. In Coventry Creates project, she is collaborating with Paul O'Donnell, Founder of Shoot Festival on using drama to explorethe re-integration experiences of refugees and host community into the social 'normalities'under Covid-19. Reem is also leading onHayat Jamila project, as part of International Changemakers with the British Council and Coventry City of Culture 2021, with the aim to build cultural connections between Coventry and Gaziantep by exploring who we are and how we want to become through music and cooking initiatives.Reem has been assisting with various research projects including the current Mapping Languages in Coventry.
Paul O'Donnell Biography
Paul is a Coventry based theatre maker and performer who aims to expose the 'ordinary' in a 'spectacular' fashion. He is Associate Artist at Birmingham Repertory Theatre and with Theatre Absolute, Coventry.Paul tours his solo shows both nationally and internationally, including previous tour dates in England, America, Canada and Spain. His show We've Got Each Other has earned two Audience Awards (BE Festival, FITT Festival Tarragona) and a Best Performer Award (FITT Festival Tarragona). Paul is excited to be working with Reem Doukmak through the Re-Integrate project to celebrate the stories, creativity, and personalities of refugee, migrant and asylum-seeking individuals in Coventry.
Basma EL Doukhi Biography
Basma is currently a Masters student of Development and Emergency Practice (CENDEP) at Oxford Brookes University and believes that changes in ones life can lead to a change in the world. She likes to be the voice of the voiceless and to inspire people through actions and kindness. Basma is a Chevening scholar for 2019/2020 and a Rebecca Dyknes award holder from UK embassy in Lebanon. Before starting her Masters at Oxford Brookes University she worked as a protection and community based humanitarian and development professional with UNHCR, UNRWA and many international NGOs in Lebanon and Syria. She has been actively involved in humanitarian and development work with refugees and asylum seekers for the past ten years including working on topics in relation to sexual and gender based violence, child protection, prevention and response activities and community outreach and mobilisation support programs including advocacy.