Location
Zen Yoga
24A Camberwell Grove
London
SE5 8RE
United Kingdom
Rebirthing Club offers presential Conscious Breathwork group sessions in London since 2012. Effective therapy to release harmful emotions.
About this event
REBIRTHING CLUB – BREATHWORK THERAPY – CONSCIOUS BREATHING
Never was so important to freely breathe!
SUBCONSCIOUS DEATH URGE
Subconscious death urge is a collective psychological structure of all negative thoughts, feelings, memories, and habits we inherited from our family and lineage, our culture and our environment which are destructive and sabotage our lives often despite us. We learn by repeating and Rebirthing sessions help to bring awareness and opportunity to change your beliefs by processing victim patterns and thoughts that feed it. The Rebirthing breathwork technique is effective to release old memories, and affirmations are part of the process of consciously re-programme the frequency of our thoughts.
"I, Purnima, am alive, and therefore my life urge is stronger than my death urge"
Are you fearing death?
Whatever is there let's breathe it out!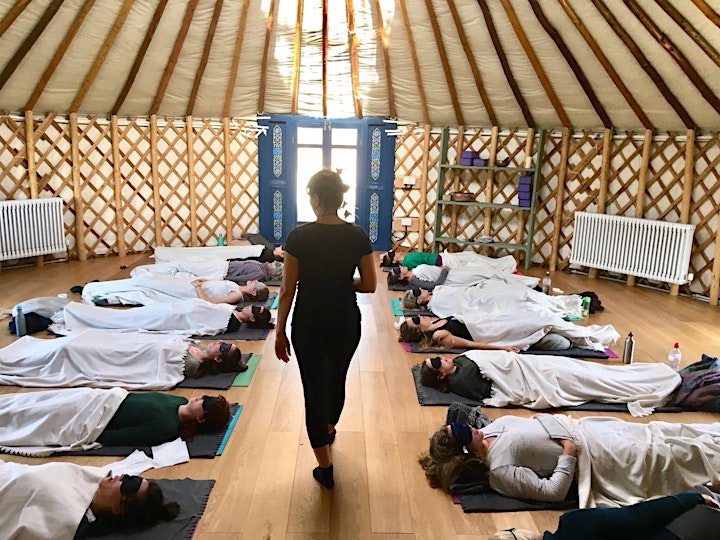 Rebirthing
All therapies have their own breathing techniques. Rebirthing, also known as Conscious Breathwork Therapy, uses a distinct form of conscious breathing and relaxation to gently release the accumulated baggage of tensions, resistances, harmful emotional patterns and suppressed memories. It creates inner space for transforming ourselves, liberating our true self-expression and developing our inner potential.
The breath helps to maintain the presence in a meditative state and works as an inner massage that revitalizes and rejuvenates the body, refreshes the mind and helps recover the physical and emotional essential well being. This simple, yet powerful technique offers a natural way to manage stress and disengage behavioural patterns by putting trust in the healing power of our own breath.
Rebirthing is completely safe! Everything that emerges in a Rebirthing session was experienced before and held inside by suppressing your breath. By doing Rebirthing you get the chance to release them and get your freedom.
The session:
Purnima will give you an induction that teaches you, in detail, how to do your session throughout the five elements of Rebirthing :
1. Circular Breathing
2. Awareness
3. Acceptance
4. Integration
5. Relaxation
- You will be asked to lie down on a comfortable mat to perform your session.
- The whole process takes 90min on average. In total, we will be together for 3 hours.
The lovely Zen Yoga Studio will host us providing the right environment for our group to dive deep on your healing journey!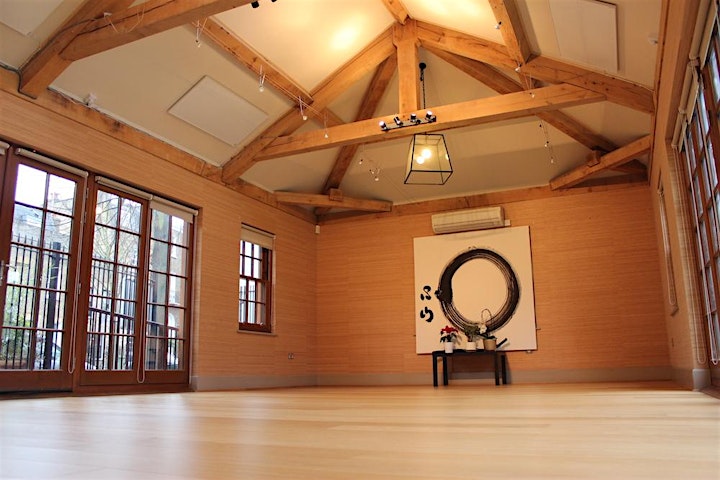 Who is this workshop for?
- Anybody interested in self-development and learning more about the power of breath. IMPORTANT: If you are under medication prescription for antidepressants, anxiolytics or in psych crisis, please contact me before booking.
Exchange: £45 - £50 - £55
RCL Group Sessions make it affordable! And private sessions are recommended for treatments, as a process to heal the original birth trauma and beyond.
Dates: 
14th May 14:00 - 17:00 SOLD OUT
04th June 14:00 -17:00 SOLD OUT
02nd July 14:00- 17:00 SOLD OUT
August TBC
Venue: Zen Yoga Studio  (Nearest station Denmark Hill and Camberwell)
* You will receive a guideline email before the session.
Online booking finishes 24h hours before the event.
In case it doesn't go sold out, FOR LAST MINUTE BOOKING, PLEASE, CONTACT Purnima BY PHONE. +44 0 7411 858488
PURNIMA
Passionate about Breathwork, she is a Rebirthing Conscious Breathing facilitator since 2001, extensively trained by Anand Ramyata, Samvara Bodewig, and Bob Mandel. She is the founder of the Rebirthing Club of London (2012). She has been travelling and spreading her work in many countries such as Ireland, Italy, Spain, France, Bali, Brazil, and the U.K. She is an Ayurvedic Yoga Massage Teacher (Modak Method) and practitioner since 1997. And she follows the shamanic lineage of the Goddess Mother - XamAM Terra Mirim, and Wakay Fulkaxo ancestors tribe