Speakers from Faroe, Isle of Man and Shetland will present on what is possible for small island groups.
About this Event
Purpose of Event
Following the recent motion of the Shetland Islands Council, this is the first event which seeks to start a public conversation about the level of ambition and desire in the community to examine our options. We'll look at some models which may fit Shetland's current circumstances and ambitions including the status quo. The examples we'll hear about tonight are not exhaustive but do provide some perspective about what other small island groups have achieved given the opportunity. This is assuredly not about 'independence for Shetland' either from Edinburgh or London but is about finding a governance model which is fit for purpose and a better balance in the relationship between Shetland and central government.
Chairing the discussion we have broadcaster Lesley Riddoch.
Lesley Riddoch is a journalist and writer - Director of the policy group Nordic Horizons and proud (relieved) holder of a PhD comparing Scotland and Norway. With a mother from Caithness, 8 years as Isle of Eigg Trustee in the lead up to the community buyout and a radio series cycling up the Western Isles, Lesley also has a real fondness for remote areas and Scotland's islands big and small.
Speakers
Dr Andrew Jennings : Institute for Northern Studies Shetland College UHI speaking on experience from around the globe with examples of islands who practice examples of self-determination to a greater or lesser degree.
Mr Aki Johansen: Faroese representative to the UK, based in London. Has visited Shetland on many occasions. Will speak about the Faroes experience and their relationship with Denmark.
Mr Peter Boxer: A senior civil servant from the Isle of Man. He is Executive Director, Crown and External Relations Directorate in the Cabinet office of the Isle of Man Government. He will speak on the day to day reality of being a crown dependency as well as the islands relations with London and other parts of the UK and Europe.
Mr John Goodlad: Local businessman, author and former parliamentary candidate for Orkney and Shetland. Will speak on the history of Shetland's relationship with London and Edinburgh as well as considering previous attempts to achieve greater levels of self-determination.
Mr Áki Johansen MA in International Management, BA in International Political Studies, Head of Representation, Minister-Counsellor, Representation of the Faroes in London
Royal Danish Embassy, 55 Sloane Street, London SW1X 9SR, United Kingdom, E-mail: akij@uvmr.fo
Biography
Áki Johansen has a Master degree in International Management from University Anahuac del Sur, BANCOMEXT and World Trade Centre in Mexico City, and a Bachelor of Arts in International Political Studies from Universidad de las Americas in Mexico City.
A considerable part of his working experience is within internationalization and development of Faroese, Danish and Mexican companies, and Faroese trade relations with other countries as a Commercial Adviser at the Royal Danish Embassy in Mexico; Business Consultant at TK Stovan (TIC Danmark); Manager for Export Department at Faroe Islands Trade Council; Director for Department of Strategy and International Development at Prime Minister's Office in the Faroes; Head of Representation of the Faroes in London; Minister-Counsellor in the Foreign Service at the Prime Minister's Office in charge of free trade agreements; and currently re-installed as the Head of Representation of the Faroes in London.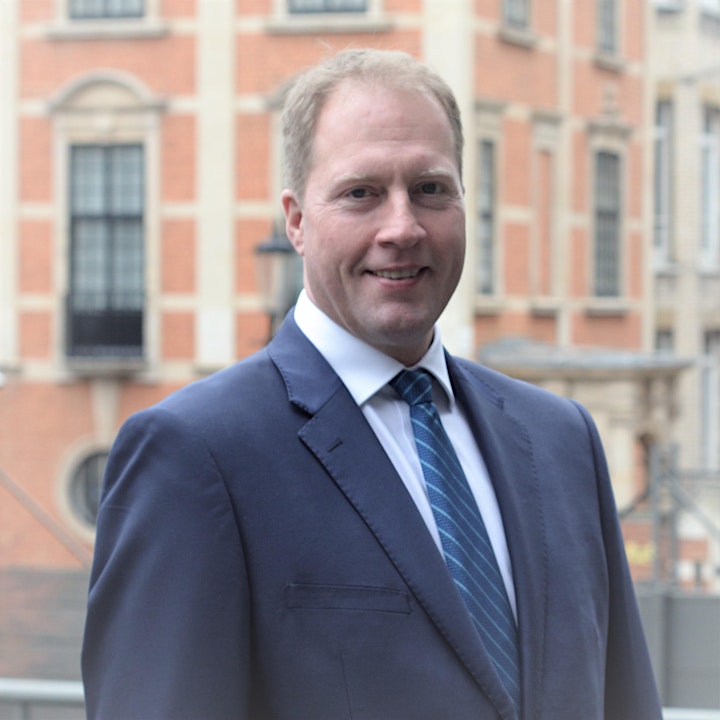 Peter Boxer
Executive Director, External Relations
Peter took up this role in April 2019. He oversees the work of the six Isle of Man Government teams: Crown & Elections, European & Trade Policy, External Relations, Passport & Immigration and Government Communications teams.
Before coming to the Isle of Man, Peter had been a UK diplomat for 23 years. He has served in South Africa, Iraq, Morocco, Pakistan and Cyprus. As well as the Foreign & Commonwealth Office, he has worked in a number of other UK Civil Service departments including the Cabinet Office and the Northern Ireland Office. He has also been seconded to the French foreign ministry.
In the course of his career, Peter has worked on a number of major events for the UK Government. These included the G8 Summit in Lough Erne, the NATO Summit in South Wales, the Commonwealth Heads of Government Meeting, the Global Ministerial Mental Health Summit and the first visit of President Trump.
Peter holds a first degree from the University of Birmingham and a Masters in Public Administration from the French Ecole Nationale d'Administration