Description
As part of the launch of the much-anticipated Remembering Rhinos charity picture book (the follow up to the runaway success Remembering Elephants) and in association with the Born Free Foundation, we are holding a special evening about rhino conservation and photography at the prestigious RGS in London.
The event will be introduced by Will Travers OBE, President of Born Free Foundation and as well as a presentation of the images from the book, will include talks by Saving the Survivors founder, vet and photographer Johan Marais and former Wildlife Photographer of the Year Steve Winter. The founder of Remembering Rhinos and Remembering Elephants Margot Raggett will compere the evening.
The evening will culminate in an auction of some of the images from the book, as well as a few other goodies. The books themselves will also be on sale on the night with some of the photographers available to sign them if requested.
ALL profits from the evening will go to rhino conservation in Africa and Asia.
**We are pleased to say we have negotiated preferential rates at the nearby Strathmore Hotel for anyone attending our event of £126 for a single and £138 for a double room including breakfast. Email strathmore.reservations@grangehotels.com and say you are at the Royal Geographical Society event on 1st November to make a reservation. First come first served.**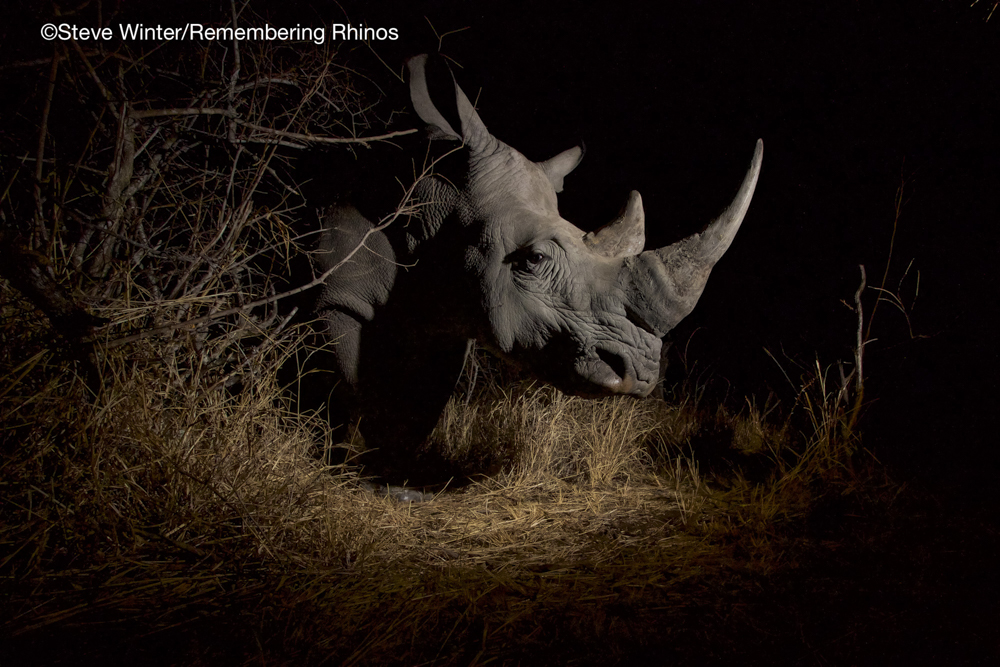 Image courtesy of Steve Winter
Remembering Rhinos is a picture book featuring photographs donated by 65 of the world's top wildlife photographers. The aim of the founders is to produce the most beautiful book on rhinos ever made, with all proceeds being use to protect rhinos in Africa and Asia. The book is supported by an exhibition, at La Galleria Pall Mall from 30th October to 11th November 2017.