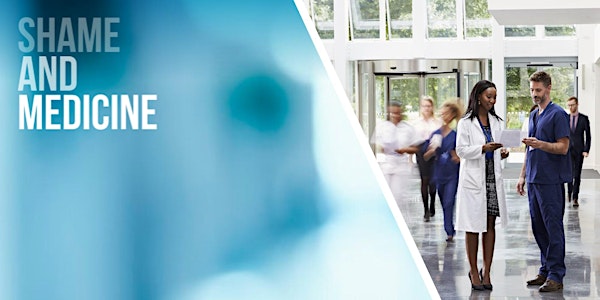 "Respect and Shame in Healthcare and Bioethics" Workshop Series
"Respect and Shame in Healthcare and Bioethics" Workshop Series
About this event
Luna Dolezal, University of Exeter, "Trauma and Shame: Shame-Sensitive Practice in Trauma-Informed Approaches to Healthcare."
+ECR presentation from Supriya Subramani, University of Zurich, "Exploring Respect and Humiliation in Bioethics."
Trauma and Shame: Shame-Sensitive Practice in Trauma-Informed Approaches to Healthcare (Luna Dolezal).
Experiences of trauma are widespread, and there exists a wealth of evidence directly correlating trauma to a range of poor social and health outcomes. This has positioned trauma as a significant public health issue and led to the development of the 'trauma-informed approach' which endeavours to be sensitive to trauma and its aftereffects in the delivery of health, care and social services. Shame is increasingly recognized to be a key emotional aftereffect of experiences of trauma. In this talk, I argue that effectively addressing the post-traumatic state necessitates a clear understanding of chronic shame, its phenomenology and its effects. Failure to identify and address shame in the post-traumatic state and within trauma-informed approaches can be detrimental, potentially compounding trauma, disrupting treatment and leading to the ineffectiveness of interventions designed to help individuals. Offering strategies for shame-sensitive practice, this article highlights the need for shame competence and shame-sensitive practice in health, social and care services and within public health.
Luna Dolezal is Associate Professor in Philosophy and Medical Humanities at the University of Exeter where she leads the Shame and Medicine Project, funded by the Wellcome Trust, and the Scenes of Shame and Stigma in COVID-19 project, funded by the UKRI Arts and Humanities Research Council. She is author of The Body and Shame: Phenomenology, Feminism and the Socially Shaped Body (Lexington Books, 2015) and co-editor of the books Body/Self/Other: The Phenomenology of Social Encounters (SUNY Press, 2017) and New Feminist Perspectives on Embodiment (Palgrave, 2018).
Exploring Respect and Humiliation in Bioethics (Supriya Subramani).
The dominant understanding of 'respect' within bioethics debates has focused on the ethical principle of 'respect for autonomy'. While this conception has been critically questioned, this recent criticism focuses on the principle's status as dogma, and revolves around decision-making competence and capacity arguments of the patient (person). In this paper, I argue that the ethical principle of respect for persons should consider the experiential aspect of disrespect. To make this argument, I focus on disrespectful treatment (acts and behaviours) which can lead to experiences such as humiliation. In bioethics debates, the notion of humiliation is explained in terms of dignity. However, this assumes an understanding of humiliation that is too philosophical and objective. In this paper rather than ascribing the discussion of humiliation to dignity argument which is enjoyed by human beings for being human beings, I attempt to argue for the subjective experience of disrespect through illustrating the experience of humiliation and how it threatens one's self-respect. Rather than focusing on the normative argument for dignity, by focusing on the subjective experience of humiliation I emphasise the moral wrongness of humiliation and its significance to the ethical principle of respect for persons in bioethics debates.
Supriya Subramani is a Postdoctoral Fellow at the Institute of Biomedical Ethics and History of Medicine, University of Zurich, where she works on the philosophical and conceptual constructions of respect and respect for persons within bioethics literature. Her research interests lie at the intersection of ethics, behaviour and law. In particular, she focuses on the healthcare interactions, informed consent, and respect for persons. Furthermore, she is interested in qualitative inquiry into moral subjectivities of individuals and moral epistemological inquiries within empirical bioethics research.
Schedule
1:00- 1:40 PM GMT: Trauma and Shame: Shame-Sensitive Practice in Trauma-Informed Approaches to Healthcare (Luna Dolezal)
1:40- 2:00 PM GMT: Open discussion
Break (2:00- 2:10 PM GMT)
2:10- 3:00 PM GMT: Exploring Respect and Humiliation in Bioethics (Supriya Subramani)
3:00- 3:20 PM GMT: Feedback from Luna Dolezal
3:20- 3:50 PM GMT: Open discussion
Accessing our online event
The email address you supply when you register for your free place will be used to invite you to the online seminar closer to the event. This email will also contain instructions on how to join the online seminar.
The event will be recorded, so by agreeing to participate you agree to be recorded. To maintain privacy, you are welcome to join the meeting with video turned off.