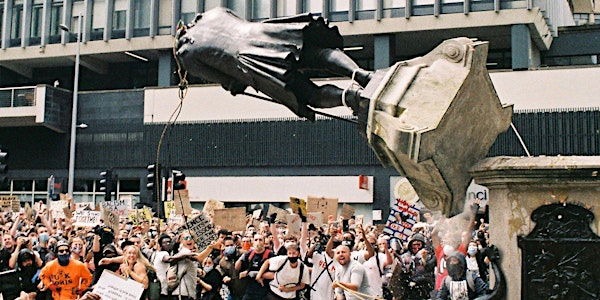 RGS-IBG PolGRG Biannual Workshop: Inequalities of Knowledge Production
RGS-IBG Political Geography Research Group Biannual Workshop - Inequalities of Knowledge Production in Political Geography
About this event
There exists long standing conversations in Geography more widely and Political Geography particularly on the inequalities of knowledge production. These conversations have built a foundation and set a precedent for critically examining the racial, societal, and gendered inequalities present in academia. These include inequalities that impact knowledge production from research design, to fieldwork, to publication, and teaching. Yet, the pervasiveness of such struggles of disadvantage, and backlash against those speaking out about them, warrants the ongoing interrogation of academic knowledge production. This requires reflecting on and examining knowledge production in its design, implementation and distribution and to consider how these challenges are shaping the discipline of Political Geography today.
This biannual workshop seeks therefore to facilitate an on-going discussion of the nature of production and distribution of political geographical knowledge and strategies available to re-balance the inequalities inherent within it. This is to recognise all forms and intersections of inequality, disadvantage and discrimination including race, gender, class, age and religion. It also seeks a critical and timely intervention of how inequality and inaccessibility have been perpetuated and exacerbated by the impacts of the COVID-19 Pandemic, decolonial debates sparked by the toppling of the statue of Edward Colston, and the Black Lives Matter movement, whilst also considering the potential opportunities that have arisen from these moments.
Over two afternoons we will have paper sessions, a keynote and round-table discussions to think collaboratively about the ways in which those engaged in political geography, either explicitly or more implicitly, can be working productively and inclusively to rebalance the uneven landscape of geographical knowledge.
We invite abstract submissions from those engaged broadly in the realm of political geography including, but not limited to:
Coloniality, decoloniality, postcolonialism and anticolonialism
Race and racism
Queer, LGBT, and gender
Minorities, class & discrimination
Impact of COVID-19 on research and academia
Access and precarity in academia
Methodology and research design
Education, teaching and pedagogy
Writing, publication & dissemination
The politics of fieldwork
Academic knowledge production and its use and application beyond the academy
While this event is open to all political geographers, we especially encourage those working across Geography's sub-disciplines and PhD and ECR's to submit abstracts.
Please submit a 250 word abstract to Annie Evans (a.c.evans@lboro.ac.uk), Olivia Mason (Olivia.Mason2@newcastle.ac.uk), and Dumisani Moyo (d.moyo.1@research.gla.ac.uk) by 5th May. Confirmation of abstract acceptance will be circulated by 5th June.