No Bounds x Sandhya Daemgen : What's That Noise?
About this event
Sandhya Daemgen hosting What's That Noise?
What's That Noise? invites you to an atmospheric listening party that weaves together live music, stories and recordings from select female artists of the past. Host and Director Sandhya Daemgen will lead the audience through an inclusive and diverse narrative of musical history centering on the personal and political stories of these women. The piece offers a platform to current musicians to compose and perform original music inspired by those who came before them.
What's That Noise? is a piece that recognises, cherishes and pays tribute to female musicians who pushed musical and societal boundaries and whose stories deserve to be heard.
What's That Noise? is an ongoing series started in 2014 and takes place in various art, performance and music spaces and festivals In 2020 it will be shown in the Institutions of Radialsystem and Ausland in Berlin, Germany.
Sandhya Daemgen is an artist based in Berlin, working as a singer, musician, dancer and teacher. She specialises in interdisciplinary performances combining body, voice and sound. She has worked as a singer, dancer and/or violinist with world-reknowned artists such as Tino Sehgal, Arcade Fire, Ari Benjamin Meyers, The Residents and Heiner Goebbels amongst others, performing in: Palais de Tokyo Paris,
UCCA Beijing, Art Basel LISTE, The Shed New York, Manchester International Festival, Berlin Biennale, dOCUMENTA 13, Martin Gropius Bau, Stediljk Museum Amsterdam, VAC Fondation Moscow.
Sandhya has helped develop, direct and perform in Kunsthalle for Music with Ari Benjamin Meyers, an institution that focuses on expanding the music field and education, placing music genres side by side; contemporary, experimental, pop etc, whilst combining it with performance and the visual arts. It has been performed at Spring Gallery, Hong Kong Art Basel (2017), Witte de With Rotterdam, NL (2018) and Museum of Contemporary Art Santa Barbara, USA (2019).
She has developed a singing style for group improv and has taught workshops at ImpulsTanz Vienna, Spring Gallery Hong Kong, Fondation Beyeler Basel and Summer School Festival, Prishtina Kosovo. She was selected as an emerging artist for the Performing Arts Program Berlin (PAP) (2016-2018) and is currently in an electronic analog performance duo, S&M, with Martin Hansen. Sandhya is a member of the Feminist Queer collective Altes Finanzamt in Neukölln, Berlin and has a degree in Cultural Studies from Wesleyan University, USA and in Dance and Choreography from Universität der Künste, Berlin.
This will be held in the wonderfully redeveloped space "The Mowbray" ( https://themowbray.co.uk/ ) and we are extremely excited to present this show. Do Not Miss!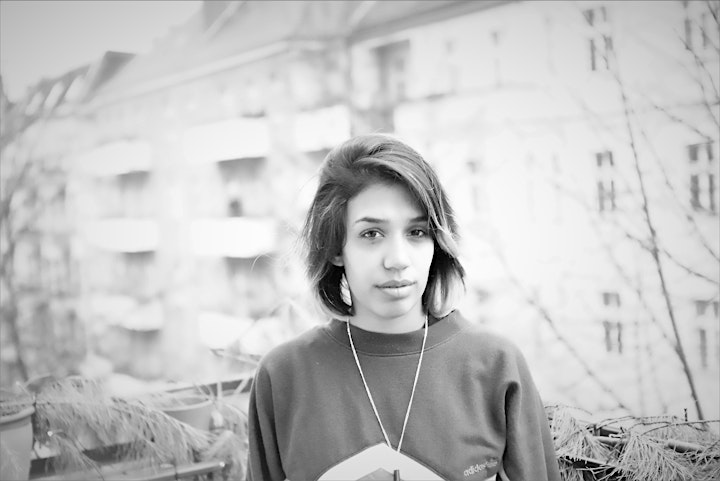 Organiser of Sandhya Daemgen Presents "What's That Noise?"
On 11th - 13th October 2019, the third No Bounds festival will take place in Sheffield, in northern England.
No Bounds is about exploring ideas of freedom and expression through the lens of club culture, art and technology. It exists at the intersection of new and established ideas in these areas, and wishes to be a beacon for all artists and audiences interested in experiencing the spontaneous, the joyfully unexpected and the sensory rich moments where new epiphanies are reached.
It is about creating spaces where new social structures can be explored and experienced in a weekend that asks more questions than it gives answers. It is about the new ideas that only emerge when wildly diverse people are brought together.
These are not abstract ambitions, or wishful-thinking slogans: they are based on our lifelong experience of underground club culture. We know that homogeneity is the death of ambition, and the best ideas, and the best parties, come from involving the biggest possible range of people.
No Bounds is based in Sheffield, UK but hopes to be a festival that welcomes the adventurous soul from anywhere in the world. Sheffield is a friendly city full of character, grit and soul. It's an old Steel and industrial city, with a deep history of idiosyncratic underground music, that now increasingly shines in its unique creative industries and artistic community.
We welcome you to come and explore the festival and the city for this very special weekend.
It's for us all to make a new future. No Bounds Festival is a place where ideas can breathe and possible positive new directions charted.