#Fun #Interactive Sign up ASAP to avoid disappointment, #LimitedTeams.#LimitedNumbers #CovidTimes #GetOutside
About this event
It's the Autumn League
As the vaccine deployment program continues successfully and evidence shows the reduction of hospitalisations and deaths in those vaccinated, the government is still cautious it approaches the cooler months
Thankfully the latest announcement means events are able to go ahead especially Grassroot Sports like Tag Rugby ;-)
It's been a lifesaver for many adults re-entering social settings and society.
Register NOW for the next Tag Rugby League starting on Saturday October 9th, it's fun and you never know WHEN THE NEXT lockdown will be. #GETOUTWHILEYOUCAN
There is an unexpected higher demand for this league, if you have not registered we may have a position for you or your team, please email noncontactrugby@gmail.com or check online for tickets.
We already have teams signed up with lots of space to run-around and the format is 4 male 3 female.(1-2pm).
As usual, this will be professionally run with marked out pitches, official ref and plenty of run-around space. The location is specifically chosen for convenience. £49 per player for 8 week league. Once you got your ticket, NCR Sports will allocate you to a team. If you want to enter your own team then contact us direct at noncontactrugby@gmail.com. Don't worry if you can't make all the dates, we'll have substitutes for those unable to attend certain weeks. We do hope those interested commit at least 5 out of the 8 games.
TEAM ENTRY £392 EARLY BIRD WILL BE OPEN TILL SATURDAY SEPT 25TH(MAX. 11)You will get a receipt of payment via Eventbrite. Shortly before the kick off date you will be issued with a (compulsory) pre-registration document. This satisfies all current guidelines as regards organised sports. There will be a waiver and self health declaration to fulfil.( PLAYERS)
Saturday Oct 9th - Saturday Dec 4th (8 games in total £49)
FAQs
Are there ID or minimum age requirements to enter the event?
Min Age Is 16yrs. ID required.
What are my transport/parking options for getting to and from the event?
There is allocated parking for our NCR League. Please email your registration at least 48hrs before arrival to noncontactrugby@gmail.com for details and map. The ground is only 5 mins from Blackheath Station.
How can I contact the organiser with any questions?
Email noncontactrugby@gmail.com NCR Sports
Once I buy a ticket, is that it. Will you contact me again before I play?
A reminder is always issued. You'll receive your fixture on the run up to the game weekly. It will also be posted on our social media.
Is my registration fee or ticket transferrable?
No
Is there socialising after, I understand social distancing is still in operation?
As it stands we will be taking all precautions. We are adhering to the government's announcements.
How do I find out more about the #CovidOperation in place?
Please go to our webpage for links and direction but advise for all updates on Corona Virus you check out the government website. Anything that needs clarification please don't hesitate to email us noncontactrugby@gmail.com. We make every effort to create a safe environment to play and keep up to date with regulation and ways to lessen the spread of corona virus.
I heard there is a Men's and Women's League also, does this clash with this Mixed Adult League?
No, the fixtures will be at different times. Players are welcome to sign up for two leagues on Saturday if any other league are scheduled
Are we allowed ringers?
Due to #Covidtimes we are not encouraging ringing(players added on the 11th hour). Please check with us on your intentions regarding squad. We can help to add players but they MUST be registered beforehand.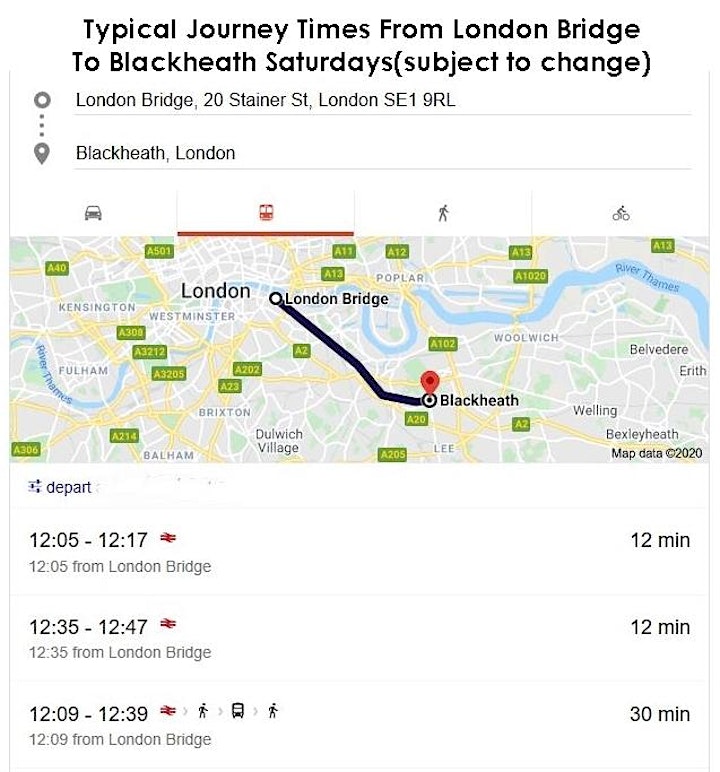 Organiser of Saturdays NCR Blackheath Tag Rugby MIXED League SE London Autumn'21
Touch & Tag Organiser Of Leagues & Events
Event Cancellation:
From time to time, events are cancelled.
Should this happen, we will try to contact you as early as possible by e-mail, with the e-mail address you have supplied at the time of booking.

Refund requests(due to NCR cancellation) must be received by NCRSports within 14 days of the original date of the cancelled event. Requests received by email after that date will not be entertained.
In most cases refunds are for the basic cost.
Event Rescheduling:
From time to time, events are rescheduled.
Should this happen, we will try to contact you as early as possible by e-mail, with the e-mail address you have supplied at the time of booking.
If an event is rescheduled, you will be informed of the new date once it is confirmed. You can then attend the rescheduled event if you wish or opt to receive a refund.
NCRSports will communicate a cut-off date by email by which time refund requests must be made. Refund requests made after this date will not be entertained, although you will still be able to use your tickets or contact us to arrange for someone else to use them instead, if you wish.
Inconvenience, loss or expenses arising from cancelled events:
NCRSports will not be held responsible for any inconvenience, losses of any kind or expenses incurred by the customer as a result of an event being cancelled, rescheduled or moved to a different location.
The customer is wholly responsible for any expenses which they incur in order to facilitate attending an event. This includes all transport, accommodation, subsistence, miscellaneous and all other relevant costs not mentioned here.
Please be aware that events can, and are, cancelled and rescheduled from time to time and be prepared for this eventuality. You should make financial provision for this possibility personally or take out appropriate insurance to cover any such losses.
Assumption of the Risk and Waiver of Liability Relating to Coronavirus/COVID-19
PLEASE READ CAREFULLY
The novel coronavirus, COVID-19, has been declared a worldwide pandemic by the World Health Organization. COVID-19 is extremely contagious and is believed to spread mainly from person-to-person contact. As a result, provincial and local governments such as Non-Contact Rugby Sports ("NCR") and local and provincial health agencies recommend social distancing and have, in many locations, prohibited the congregation of groups of people.

NCR has put in place preventative measures to reduce the spread of COVID-19 at its venues and similar programs; however, NCR cannot guarantee that you or your child(ren) will not become infected with COVID-19. Further, attending the venue or similar activity like non-contact rugby could increase your risk that you and/or your child(ren)'s risk of contracting COVID19.