Event Information
Location
T1.10, The Curve
Teesside University
Middlesbrough
TS1 3BX
United Kingdom
"Science, not silence" - Guest lecture and workshop by Professor Shaun Hendy, University of Auckland
About this event
To attend the workshop "Communicating Science" following the lecture, please register separately using the link below. There are limited places so register now to avoid disappointment:
REGISTER TO ATTEND THE "COMMUNICATING SCIECNE" WORKSHOP
Teesside University and Fuse, the Centre for Translational Research in Public Health are delighted to welcome:
Professor Shaun Hendy
Te Pūnaha Matatini, A Centre of Research Excellence for Complex Systems and Networks, University of Auckland
Scientific evidence is held in high regard by governments and their public officials, and it can play a significant role in the policy arena. But there is still considerable debate as to how science should interact with policy. One perspective, as articulated by the former New Zealand Prime Minister's Chief Science Advisor, Sir Peter Gluckman, is that "science informs policy by providing a base of relatively values-free knowledge on which to build policy options". In this talk, however, Professor Hendy will argue that the authority of scientific evidence does not derive from its lack of values, but from the values from which it derives. Science makes progress because of its openness and transparency, its tolerance of evidence-based criticism and debate, and its acceptance of fallibility and uncertainty. This also means that the responsibility of science extends well beyond the provision of evidence; science must also accept a degree of responsibility for how the evidence is used. Science advisors must be advocates for scientific values and not simply brokers of knowledge, while policy-makers who wish to make use of scientific evidence must incorporate scientific values into the processes by which policy is made. Professor Hendy will conclude with a number of recommendations as to how science and policy can better accommodate one another, which can lead to better science and better policy.
Professor Hendy's lecture will be followed by a workshop/masterclass on Communicating Science.
Shaun Hendy is Director of the Te Pūnaha Matatini, a Centre of Research Excellence for Complex Systems and Networks, and a Professor of Physics at the University of Auckland. Shaun has a PhD in physics from the University of Alberta in Canada. He has a wide range of research interests, including computational physics, nanoscience, complex systems and innovation. In 2010, Shaun was awarded the New Zealand Association of Scientists Research Medal and a Massey University Distinguished Young Alumni Award. In 2012 he was elected a Fellow of the Royal Society of New Zealand for his research on nanotechnology, and in 2013 he was awarded ANZIAM's E. O. Tuck medal for research in applied mathematics. In 2012, Shaun was awarded the Callaghan Medal by the Royal Society of New Zealand and the Prime Minister's Science Media Communication Prize for his achievements as a science communicator. He is the author of three books Get Off the Grass (2013), Silencing Science (2016), and #NoFly: Walking the Talk on Climate Change (2019).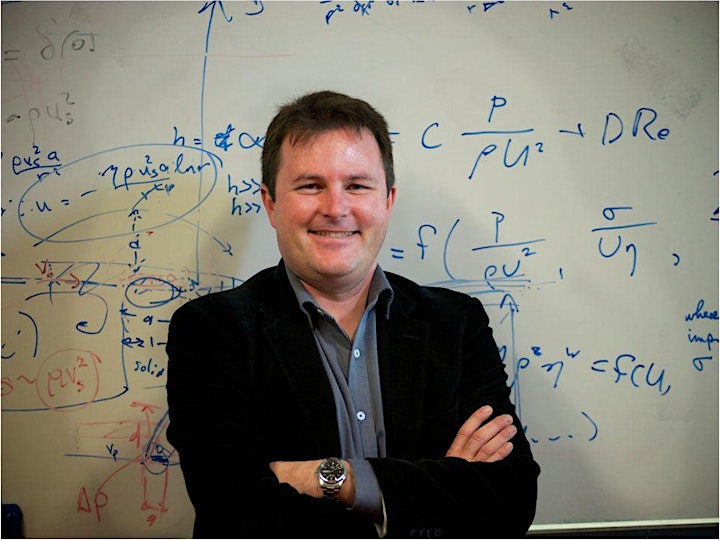 Date and time
Location
T1.10, The Curve
Teesside University
Middlesbrough
TS1 3BX
United Kingdom