About this Event
Celebrate Peace, Not War, on Armistice Day, Nov. 11
SCREENING CANCELLED DUE TO GENERAL ELECTION
Mic Dixon's WAR SCHOOL reveals the ways in which the British government and armed forces are using a series of coherent and targeted strategies to promote military values to the British public and entice its children into joining the forces.Armed Forces Day, Uniform to Work Day, Camo Day, National Heroes Day – in the streets, on television, on the web, at sports events, in schools, advertising and fashion – the military presence in civilian life is on the march. The public and ever younger children are being groomed to collude in the increasing militarisation of UK society. The Government has a comprehensive action plan and is spending over £100m targeting the education system and promoting public support for its war machine. Through veterans' testimony, archive and observation WAR SCHOOL tells the untold story of Britain's century of perpetual war and the developing resistance to the new tide of militarism.
Guest Speakers:
Mic Dixon has worked in the UK Film and Television Industry since 1979. Credits include – THE WAVE THAT SHOOK THE WORLD (C4 Bafta Nominated}; SYRIA UNDERCOVER (PBS Frontline – Emmy Winner); PAKISTAN AFTER THE FLOODS (C4 Unreported World – One World Media Award Winner); THE OTHER WAR (C4 the truth behind Operation Desert Storm – United Nations Media Peace Prize); GANDOLFI – FAMILY BUSINESS. Mic's feature documentaries include – A TIN CAN WITH A SILENCER – with John Pilger and Paul Foot – a film about the 'Media Workers Against the (Iraq) War'; THIS IS OUR MUSIC – from Punk to Ska in 3 days and A MINORITY PASTIME – the reality behind the myths of Fox-Hunting, featuring Patrick Stewart. Current projects include – TAKE BACK THE DUCHY a film for Republic – the campaign for an alternative to the British Monarchy and THE ROAD TO RECOVERY a journey into, and out of, PTSD.
Jen Harrison is a QPSW Peaceworker with Forces Watch. ForcesWatch is a UK organisation dedicated to investigating militarisation, military ethics and human rights concerns. They expose and challenge unethical military recruitment practices, issues affecting personnel and veterans, and initiatives that aim to build support for war.
David Collins served with the Royal Marines and is now a member of Veterans For Peace. Veterans for Peace (VFP) was founded in the United States of America in 1985 and has over 100 chapters in the USA and a growing number of international chapters. VFP UK was founded in London in 2011. VFP UK is a voluntary and politically independent ex-services organisation of men and women who have served in conflicts from WW2 through to Afghanistan.
Copies of Medact's Report into 'Recruitment of Children by UK Armed Forces' and 'Selling the Military' co-authored with Forces Watch will be available.
Doors open 19.00 for drinks and food.
Film Screening 19.30 (82 mins) followed by Panel discussion.
Admission open to ALL, non Labour Party members welcome.
An appetising Red Lentil Dhal with Coconut Milk and Spinach curry with Herbed cornbread pudding will be on sale.
Donations at the door (£5 suggested to cover expenses of running the night)
Refreshments will be available in the licensed bar until 22:30 with drinks allowed into screening.
SLFC is organised by Streatham Labour Political Education Officers to bring political education out into the community in a friendly, welcoming environment over a glass of whatever and some healthy fresh food.
Images/Illustrations (c) Pow Productions Ltd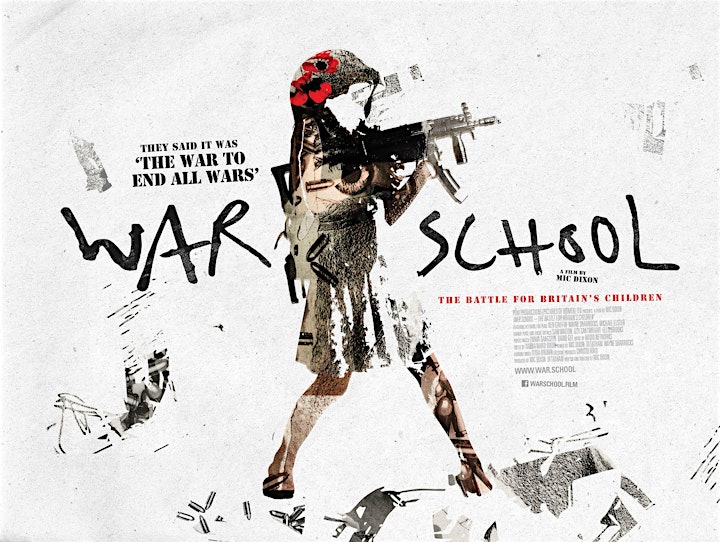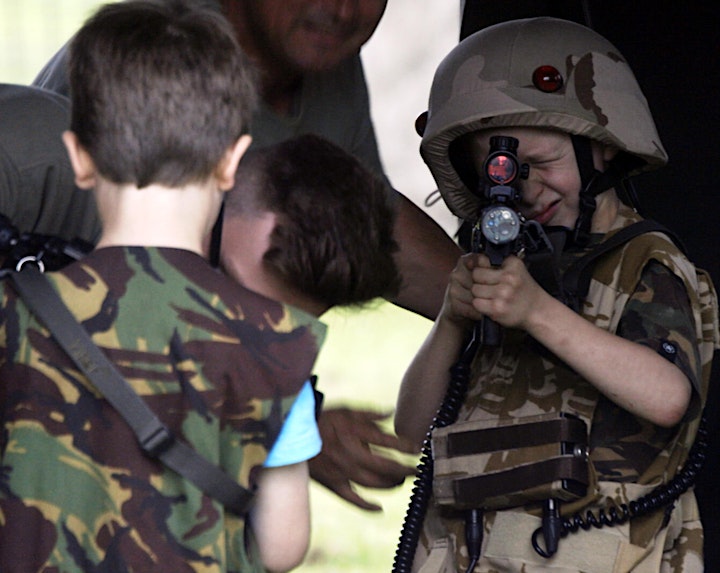 Veterans for Peace, including men and women from several countries, marches each year at the cenotaph under a banner with just two words chosen by the generation that fought in the First World War. NEVER AGAIN. Yes, NEVER AGAIN. But In Bob Dylan's words – When will they ever learn? When WILL they ever learn that war is NOT the solution to the problems of the 21st Century.