Description
Second Annual Pitt Rivers Lecture by Dr Alison Sheridan (Principal Archaeological Research Curator at National Museums Scotland in Edinburgh) "Long before Brexit: reflections on cross-Channel connections between the fifth and the second millennia BC"
The second in our annual series of public lecturers celebrating the achievements of General Pitt Rivers (1827-1900), a distinguished Dorset-based archaeologist and anthropologist whose descendants still live in the area and have close connections with Bournemouth University. This year's lecture will be given by Dr Alison Sheridan, a distinguished prehistorian with National Museums Scotland in Edinburgh, who will discuss cross-channel relations between Britain and France during the Neolithic and early Bronze Age.
For futher information on this event please contact tdarvill@bournemouth.ac.uk
In association with the Prehistoric Society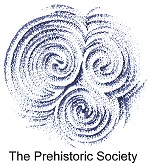 How to get to BU: Directions, parking & maps. Parking on our campus is free in the evenings, if the barrier is down please use the intercom to alert reception and they will give you access.
Please note that before placing an order, you will be asked to agree to Bournemouth University's terms and conditions (see below). Please read these terms carefully and make sure you understand them before ordering any Products.

Bournemouth University's Online Event Terms and Conditions

Photos may be taken at the event. If you do not want to appear in any photos, please notify a member of staff at the event. For further information on the use of photos and videos, please refer to our privacy policy