Location
Settle Community and Business Hub
Unit 1, Commercial Courtyard
Settle
BD24 9RH
United Kingdom
Description
The Settle Death Cafe started in the Autumn of 2015 and came about as a direct result of one of our Settle Soup events.. so feels like things have come full circle as the Death Cafe is now moving to the hub.
Eliza Dear started the group and when she moved to Portugal, Alison Tyas took it on. Due to other commitments Alison can no longer organise it so Ruth Ablett and Jo Rhodes will be taking on the role of hosts. Many thanks to both Eliza and Alison for making the cafe such a success.
The Settle Death Cafe will continue on the first Saturday of alternate months and we will meet at the hub in Commercial Courtyard between 10am and 12noon.
We completely understand that some people may be interested but may not feel ready to attend a Death Cafe... that is fine. At the hub we have a wide range of books and leaflets available to borrow or keep about end of life planning, alternative funerals, how to raise the subject with friends and relatives and much more as well as many books that Eliza gave us when she moved abroad.
Any questions please feel free to email Jo on hub@settlecommunityandbusinesshub.org.uk or pop in to the hub for a chat in Commercial Courtyard during one of the drop ins on Tuesdays 10-4 or Fridays 12-5.
More info about Death cafes and their history can be found on http://deathcafe.com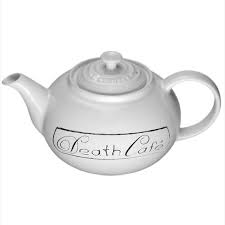 At a Death Cafe people, often strangers, gather to eat cake, drink tea and discuss death.

Our objective is 'to increase awareness of death with a view to helping people make the most of their (finite) lives'.

A Death Cafe is a group directed discussion of death with no agenda, objectives or themes. It is a discussion group rather than a grief support or counselling session.

Our Death Cafes are always offered:

- On a not for profit basis

- In an accessible, respectful and confidential space

- With no intention of leading people to any conclusion, product or course of action