Plats
Djursholm Country Club
19 Strandvägen
182 60 Djursholm
Sweden
Sika's M&A session with the Swedish INSEAD Alumni Association. The presentation will both be held in person and remotely.
Eventdetaljer
About this event:
The Swedish INSEAD Alumni Association is pleased to invite you to Sika's M&A session with Matthias Bellwald, Micah Sims and Alfonso Paradinas. The presentation will mainly focus on Sika's M&A journey in the last 10 years, Sika's integration progress and the local example of Sweden. The event will take place in the luxurious premises of the Djursholm Country Club and will be coincided with networking drinks and canapes.
Matthias Bellwald (Swiss Citizen), has been working at Sika for 12 years and is currently the Head of the M&A department. Previously had positions in different financial functions at Lonza and Besi International. MBA in Corporate Finance from the University of Lucerne.
Micah Sims (US and Swiss Citizen), is responsible for integrations of various acquisitions at Sika, including the most recent acquisitions of MBCC Group and Parex. Formerly worked 6 years at Bain & Company, working on strategies, post-merger integrations and commercial due diligences. INSEAD MBA.
Alfonso Paradinas (Spanish Citizen), is the current General Manager of Sika Sweden. He has worked at Sika for 8 years, in positions including General Manager of Sika Tanzania. Civil Engineer and Transport Masters degree from Politecnica University of Madrid. INSEAD MBA.
Sika is a specialty chemicals company with a leading position in the development and production of systems and products for bonding, sealing, damping, reinforcing, and protecting in the building sector and motor vehicle industry. Sika has subsidiaries in 101 countries around the world and manufactures in over 300 factories. It has more than 27,000 employees generated annual sales of CHF 9.3 billion in 2021.
Date and time: Thursday, 6 October 2022, 16:00-20:00 CET
Venue: Djursholm Country Club (Strandvägen 19, Djursholm, Sweden)
Tickets: Tickets will be distributed on a first-come-first-served basis.
Agenda:
16:00 - 16:15 Introduction and presentation of the panel speakers
16:15 - 17:30 Presentation
17:30 - 18:00 Discussion, Questions & Answers
18:00 - 20:00 Networking drinks
RSVP to indicate your attendance.
All the best,
INSEAD Alumni Association Sweden
Side note: Don't miss out on our new WhatsApp group for all members of the INSEAD Alumni Association Sweden! The chat is meant to simplify the possibility to stay in touch with other Alumni and to stay up to date with events. To join the group chat, please click on the link below: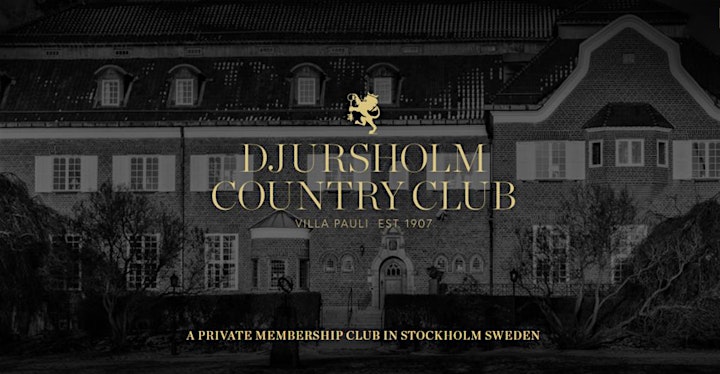 Dela det här eventet med dina vänner