Join Katrina Caldwell for a Slow Nature Walk, taking in your surroundings along the Kelvin Walkway
About this event
Since the start of the pandemic, we have been encouraging people to spend time in nature to help them recover from the stress of dealing with Covid-19. We exist within the natural world, are surrounded by it and rely on it in more ways than we can imagine. But often, beyond a fleeting glance to check the weather, we forget to look and really experience it as we live our busy lives and travel from A to B.
Last year we arranged for one our raised bedders and local wildlife and conservation enthusiast, Katrina Caldwell to produce a special 'Slow Nature Walking' booklet.
Book now: £5 donation per space and additional £3 if you would like to receive a copy of the Slow Nature Walking publication.
If you're feeling socially isolated, find you are struggling with your mental health, would like to meet some new people or would even like to be more active physically to improve your health and wellbeing, please join us. These walks will be a slower pace and we'll be stopping at different points to discuss and appreciate our natural surroundings.
Accessiblity
The distance of the walk is approx miles
Terrain is on footpaths and pavements. Some surfaces may be uneven
There may be stairs / steps on this walk
If you have limited mobility other walks may be more suitable, contact us for advice
More info:
Walks will be no longer than 2 hours. There will be a a maximum of 6 participants. Social distancing rules will be in place.
Please wear appropriate clothing and footwear for walking and the weather.
If you or any members of your household are displaying symptoms of Covid-19, please do not attend.
We'll contact you to confirm attendance the day before, or if you need to cancel your space please text Katherine on 07547402994
Covid protocols:
Please read our covid guidance & protocols before booking/ attending
We so look forward to seeing you!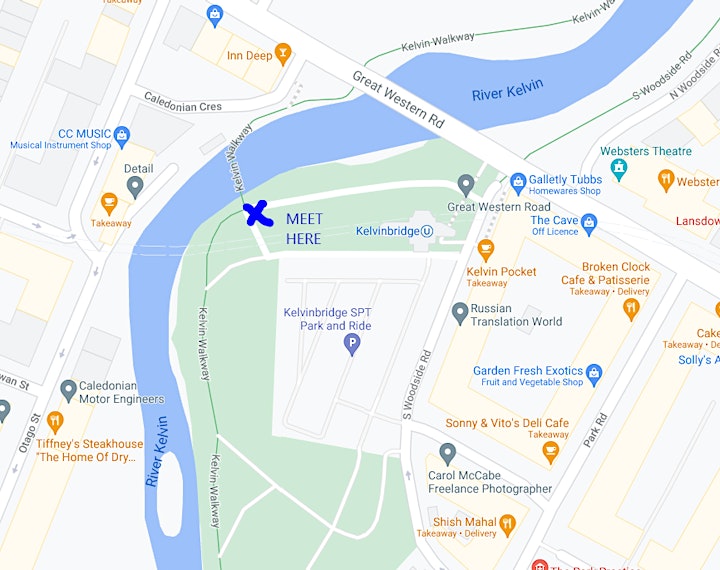 Organiser of Slow Nature Walk
Woodlands Community is a Development Trust, a charitable organisation that aims to improve the Woodlands area of Glasgow and the lives of local people. We achieve this through community-led activity and partnership with both local and national organisations.
Our aim is to be a force for positive, community-led change in Woodlands.
We want to achieve lasting benefits for the area and the people who live, work or study here:
- Helping local residents and businesses to improve the Woodlands area
- Promoting the health and wellbeing of local people
- Promoting learning and education within the community
- Encouraging artistic and cultural activity in Woodlands
- Protecting and developing Woodlands' natural and built environment