Small Business Tips: How To Build A Buzz And Smash Your Next Product Launch
Join Daisy & Olivia Tinker of A South London Makers Market as they discuss how to create an exciting sell-out launch for your small biz.
About this event
So, you've spent ages developing your next amazing product, making it and photographing it! BUT NOW YOU NEED TO ACTUALLY SELL IT!
Since we started our business in 2019, we've run more than 30 makers markets and worked with 500+ small businesses from around the world! We have gathered a wealth of detailed information on what small brands need to do to create an exciting product launch.
By popular demand, in this hour long conversation we'll discuss our top tips that will help you run your most successful product launch ever! Up until now, we've reserved this info for brand who take part in our online markets, so this is the first time ever we've opened up our Sales Power Hours to share this info.
From how to build a buzz that will have new and exiting customers desperate to shop, to converting browsers into buyers, we'll go through all our tried-and-tested tips in this detailed how-to guide, which also includes a step-by-step timeline of everything you need to do over the week of the launch.
We know these things really work! They're all simple, cost-effective actions you can do to make sure your next product launch is your best, biggest and buzziest EVER.
✨ How to create an unrivalled buzz in the lead-up to launch day
👯‍♀️ How to mobilise your existing customers and followers
🌈 What to say, post and do on launch day!
📈 How to convert browsers into buyers
🛍 A detailed step-by-step timeline you can follow
📒 Plus we'll share all these insights in one easy-to-follow pack so you have all this information at your fingertips whenever you want to refer back to it
Please note: this event is held online via Zoom Webinar which means you won't be visible to us or any other participant! The event will not be recorded. We do not accept refunds.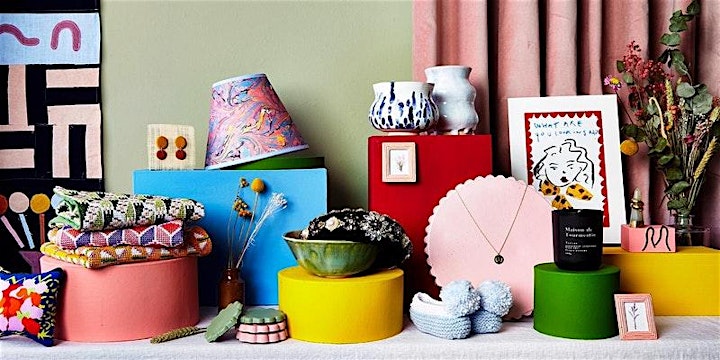 Date and time
Location
Refund policy
Organiser of Small Business Tips: How To Build A Buzz And Smash Your Next Product Launch
Hey! We're twins and South London locals, Dais & Liv. We organise curated makers markets and small biz events. Follow us over on @asouthlondonmakersmarket.