Description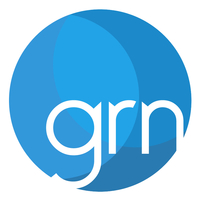 ABOUT GRN MASTERCLASS EVENTS
Since 2009, Graduate Recruiters Network or GRN have been organising four invitation-only events each year for over 2,500 in house graduate recruiter members. Our 25th Masterclass event is another opportunity to learn from expert speakers and your peers. The agenda is as follows;
AGENDA
08:45am Registration
09:00am Introduction and Welcome - Jenny Austin, RPO & Attraction Team Director at GRB. Understand the background to GRN and the learning outcomes for today's session.
09.10am The View From Campus - Lynne Hamilton-Gow, Head of Student Recruitment and Marketing ICAEW. Discover the latest activity on campus revealing student behaviour and recruiter campaigns.
09.40am Q&A. Your chance to probe and clarify issues raised by the first speaker.
10.00am Refreshment Break. Enjoy a tea or coffee and catch up with fellow members, colleagues and make new acquaintances.

10.15am Social Mobility Masterclass: Unlocking New Potential - John Craven, Chief Executive at upReach. A skilled, talented and diverse workforce is essential to the success of individual businesses and the economy as a whole. However, at this critical time for the future of our country, social mobility is stagnant and the more privileged are 80% more likely to make it into top professional jobs than those from working class backgrounds.
upReach are an award-winning social mobility, who work with undergraduates across UK universities from less-advantaged backgrounds to improve access to top jobs and close the employability skills gap. Hear how upReach partner with over 30 leading employers who are committed to help them in their mission for a more socially diverse organisation, to ensure impact and return on investment. She will cover:
• The UK Social Mobility Landscape
• Contextualised Grade Platforms
• About upReach, why we exist and how we Partner with employers to help them improve their social mobility
• A small case study (with one of our employer Partners)
10.45am Q&A. Your chance to probe and clarify issues raised by the second speaker.

11.00am Informal Networking and Close.

SPEAKER BIOS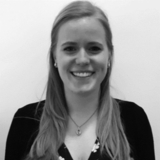 Jenny Austin is the RPO & Attraction Team Director at GRB. Jenny is extremely passionate about supporting employers with everything to do with graduates as I know how important it is for you to get it right!
In an extremely competitive market, we leverage 20 years of experience to safely ensure the success of your graduate recruitment programme. Whether you are looking for tomorrow's leaders or want a specific skill set, we can create the framework required to connect this with your strategy. From analysing your current approach, supporting attraction & selection, all the way through to on-boarding, our solutions add quantifiable value. We can offer a variety of different, flexible recruitment activities such as Video and Telephone Interviewing, Assessment Centre Support, CV Screening and much more.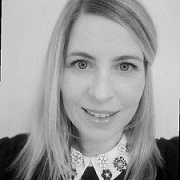 Lynne Hamilton-Gow is Head of Student Recruitment and Marketing at ICAEW. Lynne and her team are responsible for marketing ICAEW Chartered Accountancy qualifications to potential new students, employers and influencers and also provide supporting and engaging communications to retain existing students and employers in the UK and internationally.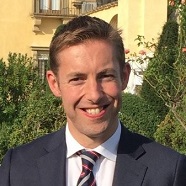 John Craven is Chief Executive at upReach. John leads UpReach's growing team of 29 people. We share the belief that background should not be a barrier to a successful career.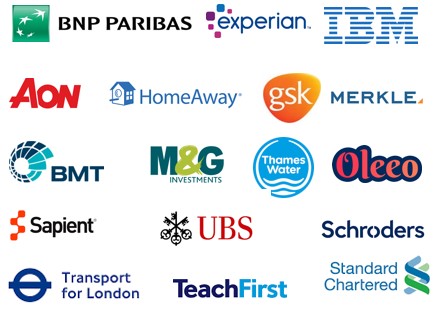 ATTENDEE FEEDBACK
"The GRN event was really useful – particularly because of the number of grads we're recruiting this year! The facts/figures from were really interesting and has definitely given me a bit more understanding to what we need to do to ensure we're supporting our new grads when they join. Looking forward to the next one!"
"I very much enjoyed the event - thanks and congratulations to all concerned - and will certainly be attending future ones."
"Finally made it to an event, really enjoyed yesterday.Insightful speakers and a good mix of professionals in the room. I really like the event being educational rather than sales based."
"Very interesting session: very enjoyable."
"I really enjoyed the event yesterday and found it really useful. I hadn't been to a GRB meeting previously but will definitely try to attend more in the future as there was some great food for thought."
"The interaction with those in similar positions is of real value and can only be provided at such forums thus making them unique."
"I thought the session was really useful and really good to have people from different industries."
"Really enjoyed this morning, I think you hit just the right balance of information and informality."
"I thought it was very good actually - apart from the fact that I was desperately trying to hide the fact that I had been somewhat ill during the night (not alcohol related I might add!), it was good. Carl is a good speaker and person to get things moving etc - good range of industries/companies represented too."
"Thanks for yesterday. My first time going to one of those events, rather than hosting them on the other side of the fence! Was very interesting and useful."
"Thanks for a very enjoyable and interesting event this morning."
================================================================================
FAQs
Is it free? The first release of 40 tickets are free. Thereafter, bookings require a donation to cover the organisation costs of running this event.
I can't get to London! We appreciate that GRN members are based worldwide so we do offer a livestream link if your place of work is outside the M25.
What is your cancellation policy? Our hosts kindly provide their venue, our speakers schedule their time and there are hours spent organising GRN events to make them successful. Places are limited and GRN events are usually oversubscribed. If you cannot attend then please give two working days' notice via email to me at d.hawes@grb.uk.com so we can release tickets to those on our waitlist.
Are there ID requirements or an age limit to enter the event? This event is exclusively for members of the GRADUATE RECRUITERS NETWORK (GRN) only. Apply to join HERE.
Can I book more than one ticket? Yes, however due to the popularity of these events it may be necessary to restrict entrance to one person per member organisation.
What are my transport/parking options getting to the event? The nearest Tube station is Moorgate.
Organiser of Social Mobility Masterclass: Unlocking New Potential
Hello. Graduate Recruiters Network (GRN) was established by Dan Hawes, Co-Founder of the Graduate Recruitment Bureau (GRB) in 2009. GRN is designed as an invitation-only members group exclusively for clients of GRB and other carefully selected Graduate Recruiters, HR Advisors, HR Business Partners, Recruitment Managers, Recruitment Directors, Talent Partners and Talent Leads from a broad spectrum of companies and sectors across the UK and Europe.
We have over 2,300 members. This informal group provides a confidential and relaxed environment to discuss current topics in graduate recruitment, share knowledge and help everyone reach their graduate recruitment goals. Every March, June, September and December we invite up to 30 members to a GRN Masterclass event in the City of London. We spend two hours hearing brief presentations from University Heads of Careers, researchers, thought leaders and practitioners and then spend the majority of the time discussing and debating the key issues.