A film about the secretive methods used against UK activists and trade unionists.
About this event
Solidarity by Lucy Parker
76 minsThe film will be followed by a Q&A with filmmakers.
**Winner of Competition for First Appearance, International Documentary Festival Amsterdam**
"For a rigorous, complex, and clever yet accessible look at a strongly contemporary issue, which transcends its subject and transforms it into a disquieting universal??? IDFA Jury
A film about the secretive methods used against UK activists and trade unionists. In the film blacklisted construction workers and activists spied on by the police share their ongoing struggles. The film was funded in large part by trade union donations.
Blacklisting in the UK construction industry impacted thousands of workers who were labelled 'troublemakers' for speaking out and secretively denied employment. Activists uncovered alarming links between workplace blacklisting and undercover policing. Solidarity attentively follows meetings between activists and law students, brought together for the film, revealing the determination of a community working together to find a route to justice.
The debut feature length film by artist filmmaker Lucy Parker it has been made alongside and features members of Blacklist Support Group, core participants in Undercover Policing Inquiry, and members of other campaigning groups.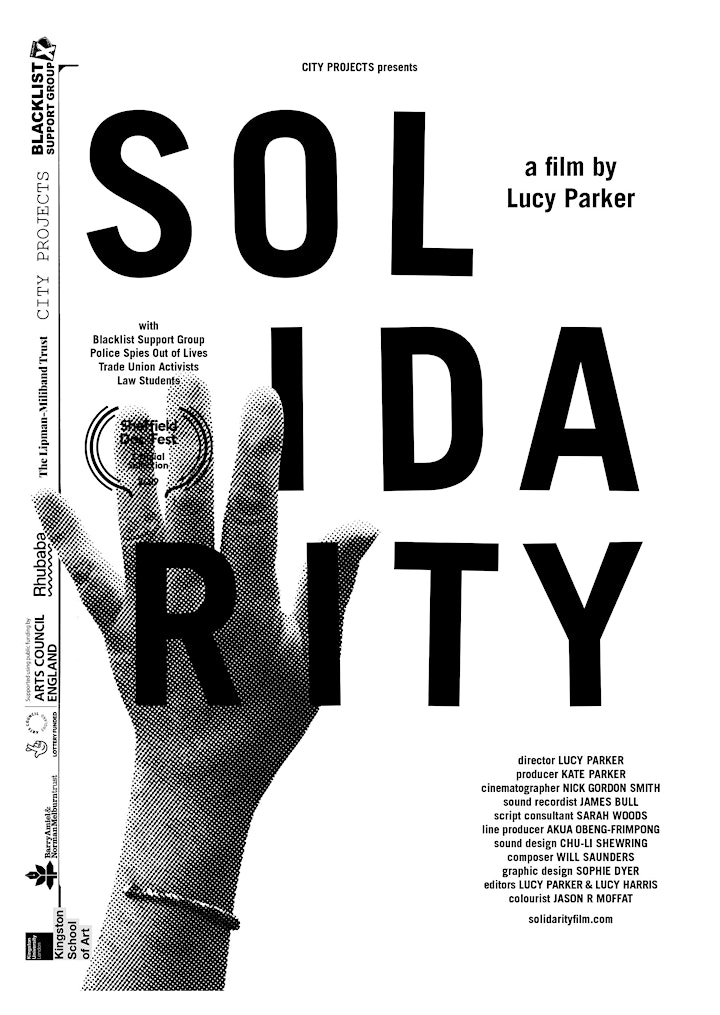 Grassmarket Community Project takes an innovative approach to creating community and providing sanctuary and support for our Members, many of whom are amongst the most vulnerable of our citizens. Through mentoring, social enterprise, training and education in a nurturing environment, the Project develops skills which enable participants to develop to their full potential and move away from cycles of failure.