Somerset Ladies in Business Networking Group

Thursday, 30 January 2020 from 09:30 to 12:30 (GMT)
Event Details
This is a first for SLiB, we are really fortunate, as this month, the very lovely Lorraine Stamp from 'You'll Know When You Get There', has areed to come and deliver her talk twice, for all of those of you who can't make it to the Jordans Courtyard meeting. So, if you would like some amazing advice for your 2020 goals, take part in some fabulous networking and meeting some great ladies then grab your ticket now! 
"Making the most of 2020 and beyond"
Having a dream that is turned into goals and actions becomes a reality that makes things happen!
Need some help to think in a solution focused way using a framework for your thinking that enables you to achieve greater results?
Lorraine will use a technique called 'Blind Coaching' to get you all to start thinking about what changes you would like to make in 2020 and beyond...
Lorraine Stamp, from You'll Know When You Get There, is a transformational coach that helps people to live better lives by realising their full potential. She works with each individual client to look at where they have been, where they are currently and then helps them to map out their future paths. Helping them to rid themselves of any limiting or negative beliefs that they have and turning them into helpful/positive beliefs. She would like people to get out of the past and start living in the present to plan for the future.
Lorraine has worked in the Learning and Development Industry for over 20 years, in large corporate organisations, helping people to achieve mush bigger and better thing. Last year she decided that she wanted to be able to help more people and so set up her own business where she works collaboratively, with other experts, to offer world class specialist coaching.
Fully qualified Life Coach, NLP Practitioner, GO MAD coach, MBTi accredited, Emotional Intelligence EQ2 accredited, Change Management Accredited.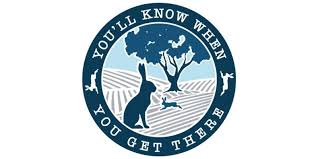 When & Where

Taunton & Pickeridge Golf Club

TA3 7BY Taunton
United Kingdom


Thursday, 30 January 2020 from 09:30 to 12:30 (GMT)
Add to my calendar
Organiser
We are a networking group for Somerset entrepreneurs and business women who work in a large variety of business vocational areas.
We are a professional and friendly group who believe in getting to know each other, so that it is easy to recommend businesses in good faith. So, if you are looking for an informal, friendly and motivational group, with no yearly membership fees, then come and give our group a try.
We meet twice monthly, the second Thursday of each month at Jordan's Courtyard, Horton, Ilminster from 10 - 12.30pm and the last Thursday of every month, from 9.30-12.00pm at the Taunton & Pickerage Golf Club, Corfe. Both meetings are held so that they are easy to attend after the school run and both venues have plenty of free parking available. Included in your ticket price is tea and coffee on arrival and a further serving of coffee, tea and slabs of cake or fresh fruit later during the morning. 
We have professional guest speakers at every meeting, delivering information on the most vital aspects of business, to help facilitate the learning and improving of all our skills. A valuable aspect of each meeting is the sharing of knowledge and experience from one another, to help build friendships and business relationships through a professional yet informal networking setting. 
Our only rules are that there is no 'hard selling' or 'recruiting', as many people are offended by these actions. 
Tickets are £17 per head when bought in advance and £20 on the door. Refunds are available but not within the same week as the meeting as refreshments will have been ordered. 
"Somerset Ladies in Business, the networking group with a heart."