Description
Join us on Friday 17th and Saturday 18th March for the first UK performance of the latest range of loudspeakers from distinguished Italian manufacturer Sonus Faber.
The new 'Homage Tradition' range see upgrades to two of Sonus Faber's best known and highly regarded loudspeakers - Amati and Guarneri. The range also sees the introduction of a brand new model named Serafino Tradition, a 3.5 way floor-standing speaker, whose name is taken from the history of Italian violin-making (Santo Serafino – 1699 /1758 – Venetian master trained at Nicolò Amati workshop).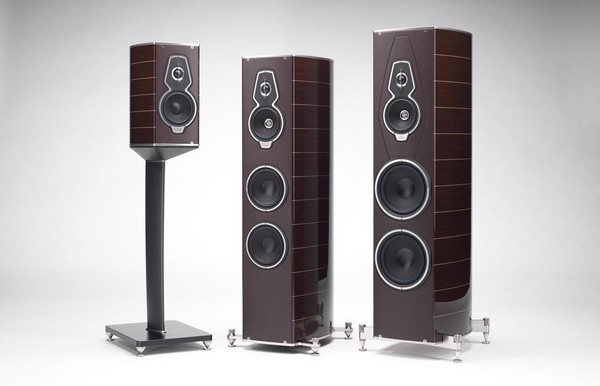 There are significant improvements to the new Tradition loudspeakers both in terms of sound and design. They are beautifully designed and evoke thoughts of both classic Italian design and also contemporary luxury style.

We will be joined by Marta Vecellio Reane from McIntosh Group as well as representatives from Sonus Faber's UK distributor Absolute Sounds, who will be on hand to talk through the concept, design and creation of these fantastic speakers, as well as showing off what they our capable of on one of our reference quality systems.
The Friday evening event will be split into 2 sessions starting at 6pm and 8pm. The Saturday is an open day with demonstrations of the speakers running throughout.
The systems we will be using are -
On Display in Foyer -
Sonus Faber SF16 Wireless Player
Sonus Faber Serafino Tradition Loudspeakers
Ground Floor Demo Room -
Sonus Faber Guarneri Tradition Loudspeakers
Audio Research GSi75 Integrated Amplifier
dCS Network Bridge
Downstairs Demo Room -
Sonus Faber Amati Tradition Loudspeakers
Audio Research GS Pre Preamplifier
Audio Research GS 150 Power Amplifier
Full dCS Vivaldi 2.0 System
Transparent Cabling

We will be providing refreshments on the night.
As this is a UK premiere event, we expect it to be popular so do not hesitate to book your place.
If you have any questions regarding this event please email Lewis on lewis@kjwestone.co.uk or call 0207 486 8262.