Description
Welcome to Spark
Extraordinary networking to ignite your inspiration
Spark is a monthly evening networking event that brings the capital's top entrepreneurs and career professionals together to connect, collaborate and get inspired.
Held in the heart of the most exciting city in the world, Spark will help you grow your business, expand your network and ignite your business through people and speakers at the top of their game.
Free fizz on entry, an informal introduction with your hosts Karen and Carole Ann and an extensive list of attendees to spark with (that will be sent out before each gathering).
Our May speaker is the co-founder of Token Man, Daniele Fiandaca. Token Man is an organisation aiming to educate men on the everyday challenges women face in the workplace and create gender empathy that consequently inspires behaviour change enabling gender equality.
Daniele is the founder of Creative Social and hosted many events, often discussing the issues and opportunities that face the creative industry including gender diversity. But it wasn't until he found himself the only man at dinner with 13 senior female creative directors that he was able to truly appreciate the reality of gender inequality and how tough it can be in a minority. Not only was it that situation that was completely foreign to Daniele, but he suddenly found he had less confidence to speak up and was surrounded by conversations he had no affinity with.
This led to a conversation with Emma Perkins, who was then the creative director of the same agency, who rather than judge him when he said something slightly misguided around the gender equality issue, simply asked him questions. Which made him think. And the more he thought, the more educated he became.
It was that conversation that led Daniele and Emma to launch Token Man is 2014.
Our aim is to Spark your business, your career and your networking life and to fire up your future success – we can't wait to welcome you.
Carole Ann Rice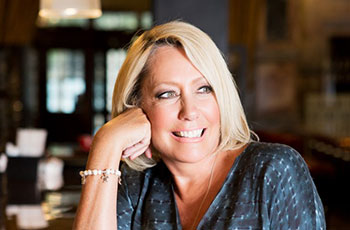 Karen Campbell