Weekly meetup with SpatialChat team
About this event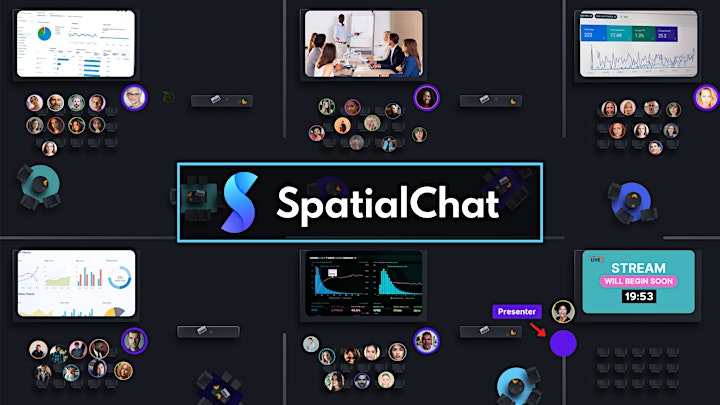 👋 Hi everyone!
👉 This is a regular online meeting for everyone who wants to learn how SpatialChat works, how you can organize your online events with a touch of casual communication and the best break-out experience.
💼 Prefect for Remote office
👉 SpatialChat is a virtual space that brings the best break-out & networking experience for online events & teams of any size. We make it very easy for you to break out with people across and quickly move between different rooms.
🤩 Customize your space, set the mood, and create an unforgettable event for your guests.
😍 You will love it.
👉 People have been using SpatialChat for Remote Work, Online events, Online parties, Online learning, Online classes, Online webinars, Virtual conferences & breaks, Virtual networking, Poster session, Townhall meetings, and more....
💪 More than 3.6M people have attended 100`'000 events in the SpatialChat.
🪐 See you in the space and ask any questions about product & purchasing.
Made for you with️ ❤️ from SpatialChat