Multiple Dates
Spoon Carving Workshop in Fife - From Tree to Table, learn skills for life.
An introduction to spoon carving and green woodworking at the Woodland Hub, within the picturesque grounds of the Falkland Estate, Fife.
About this Event
Join ARGO Outdoors Instructor Josef Williams for a Spoon carving experience like no other.
This is a beginners course in spoon carving but the skills you will learn and develop throughout the day will give you the fundamentals for multiple green woodworking projects.
You will be involved in every step of creating a utensil unique from any other within your kitchen; from sourcing and processing wood sustainably within the grounds of the Falkland estate, to preparing a spoon 'blank' with carving axes ready for the final step of shaping and profiling with sloyd and hook knives, spoons can then be finished with suitable food grade oil.
You will meet your instructor at the Woodland Hub, Chancefield, a converted sawmill within the grounds of the Falkland estate. The stove will be lit and the water boiled ready for a hot drink and a briefing on the day's activities. As the weather is always a fickle mistress in sunny, rainy, snowy, windy Scotland, you might be working outdoors under towering conifers if the weather is dry or within the warmth of the workshop itself if the heavens open or the light is poor.
Tea, Coffee and Bovril will be provided however you should bring your own reusable travel cup and snacks. The only way to truly know if a spoon is fit for use is to test it out so a late lunch of soup/stew will be available with a roll however if you wish to bring your own lunch you're more than welcome.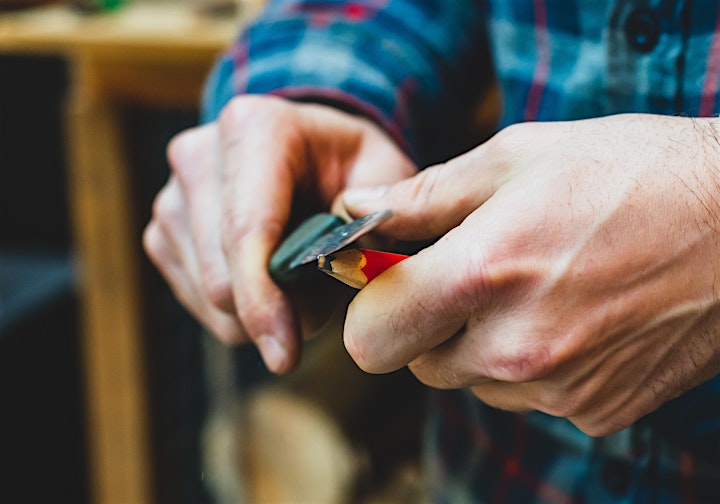 All ARGO courses have sustainability at their core, which is why towards the end of the workshop you will join Joe planting native trees on the estate, ensuring the sustainability of the woodworking classes, the use for future generations and enhancing the natural environment.
Suitable, warm clothing to be worn by all participants, including long sleeve top and closed toe, sturdy footwear. Waterproofs are also recommended.
Minimum age for the activity is 18, younger students are allowed by prior arrangement, please contact to discuss.
Covid-19 Measures:
-Each participant will have equipment designated to them for the duration of the workshop.
-Individual workspace areas will be marked out when working within the workshop.
-Cleaning stations will be set up and are to be used when entering and exiting the workshop.
-All work surfaces in use will be cleaned down before and after your session but will be available if you so require.
-Courses are limited to 6 participants