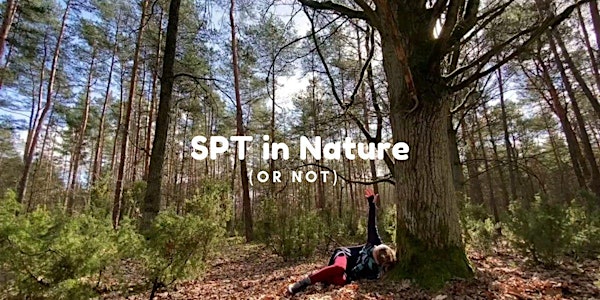 Experience Social Presencing Theater (SPT) basic practice in Nature. Connect to self, find your true move, expand into your social field.
About this event
WE CONTINUE THE PRACTICE! STAY TUNED.
Social Presencing Theater (SPT) is a methodology, developed under the leadership of Arawana Hayashi, for understanding current reality and exploring emerging future possibilities, using Theory U as a conceptual framework. It uses simple body postures and movements to dissolve limiting concepts, to communicate directly, to access intuition, and to make visible both current reality, and the deeper – often invisible – leverage points for creating profound change. In April 2020 a group of us from the SPT Advanced Practitioners Course (cohort 5) came together to practice SPT in nature. During these turbulent times we found that the nature is there to hold us, to nourish us, to teach us. It enhances the practice, making our connection with the Earth visible, bringing greater sense of connectedness and offering a living mirror for our explorations. We would like to offer this space to anyone, who would like to experience this profound practice. YOU DO NOT HAVE TO BE IN NATURE. Some of us will, and the NATURE WILL IMPACT YOUR EXPERIENCE as well.Everybody is welcome to join. You do not have to have prior experience of SPT. Just openness to listen to your body and trust in the process to guide you.
We usually do the "SPT Dojo": sitting meditation, 20-minute dance (a short version) and a village. However, the flow of the meeting depends on who shows up and what emerges. More about SPT: https://www.presencing.org/aboutus/spt
We are offering this space every first Friday of a month 16:00-17:30 CET / 10:00-11:30 ET
This event is gift-based. All the donations received will go to Pachamama Alliance. This way, we will not only receive from the Earth, but also give something back to her.Pachamama Alliance is an organization we know and trust, which supports indigenous to protect the Amazon Rainforest and the Indigenous Peoples who live there (www.pachamama.org)
You will receive a ZOOM LINK together with your ticket confirmation (look for it in the "Additional Information" section). If something didn't work or if you have questions please write aga@empoweredliving.pl
We hope to see you there!
Aga, Antje, Giulio, Rita, Viviana