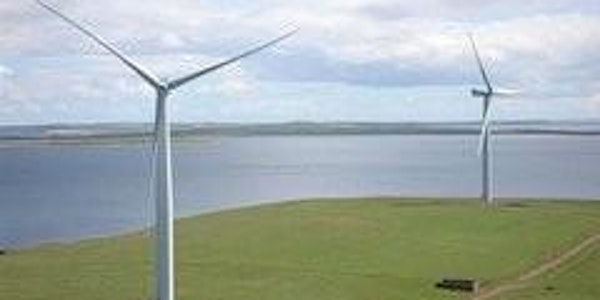 SSEN Public Consultation Event - An alternative solution to unlock Orkney's...
Event Information
Location
St Magnus Centre, Kirkwall
United Kingdom
Description
Background
Orkney is home to some of Europe's greatest renewable energy resources, from established technologies such as onshore wind; to emerging, innovative wave and tidal energy. With significant volumes of new renewable generation looking to potentially connect, both at transmission and distribution level, SSEN considers there to be a clear need to provide a transmission connection from Orkney to the main GB transmission system.
However, due to a number of factors over recent years, such as changes in government policy or the readiness and commercial viability of renewable energy projects. This uncertainty in the contracted background has made it difficult to demonstrate that the reinforcement is required using the 'conventional' industry approach and it has not been possible to make the economic case for the transmission reinforcement. SSEN has worked closely with stakeholders on Orkney and across the wider industry to develop an 'Alternative Approach' to reduce this uncertainty to enable reinforcement to progress. In Spring 2018 SSEN consulted with stakeholders on an alternative approach to the Orkney reinforcement and submitted their needs case to Ofgem.
Proposed solution
Following the significant milestone of SSEN's submission of a Needs Case to Ofgem and the Alternative Approach consultation SSEN has developed the further detail of the alternative approach. We are now seeking feedback on the detail of the policy proposals required to successfully deliver the Orkney transmission reinforcement subject to regulatory approval.
The Alternative Approach comprises of a technical and a commercial solution. The technical solution proposed for Orkney is a staged approach to reinforcement, in the first instance making 220MW of capacity available for connection. The commercial solution allocates capacity made available by the proposed reinforcement to those who are ready to connect and aims to deliver more equitable security arrangements for Orkney connection customers.
Consultation
SSEN's consultation will run from the 29 June to the 29 July 2018 and focusses on two key issues. Firstly we are seeking views on a three-step 'ready to connect' process designed to ensure that capacity is allocated to customers that are ready to connect; and secondly we welcome feedback on a proposal to temporarily lower securities and thereby temporarily remove a significant barrier to connection. SSEN's proposal is subject to consultation with stakeholders and Ofgem approval.
The proposed Alternative Approach is a trial for Orkney only. SSEN will share lessons learned with the ENA Open Networks project to allow wider industry learning, and may consider extending the trial to other areas where customers face similar obstacles to connection. As such, we are keen to gather input on our proposals from all stakeholders with an interest in connections.

SSEN will be hosting three consultation events to engage with stakeholders on the content of this consultation:
11 July Orkney – 18:00-20:00- St Magnus Centre, Kirkwall

12 July, Orkney – 10:00-12:00- St Magnus Centre, Kirkwall

13 July Glasgow – 10:30-12:30 - Doubletree by Hilton (Glasgow Central)

17 July, Webinar - 10:00-12:00 – Online
Please register for your preferred date/venue.
If you have any questions in advance of the events please contact: Network.Development.Team@sse.com
Further information can also be found at: https://www.ssen-transmission.co.uk/projects/orkney/
For information on how we collect and process your data, please see our privacy notice, www.ssen.co.uk/PrivacyNotice/.
Date and time
Location
St Magnus Centre, Kirkwall
United Kingdom