Description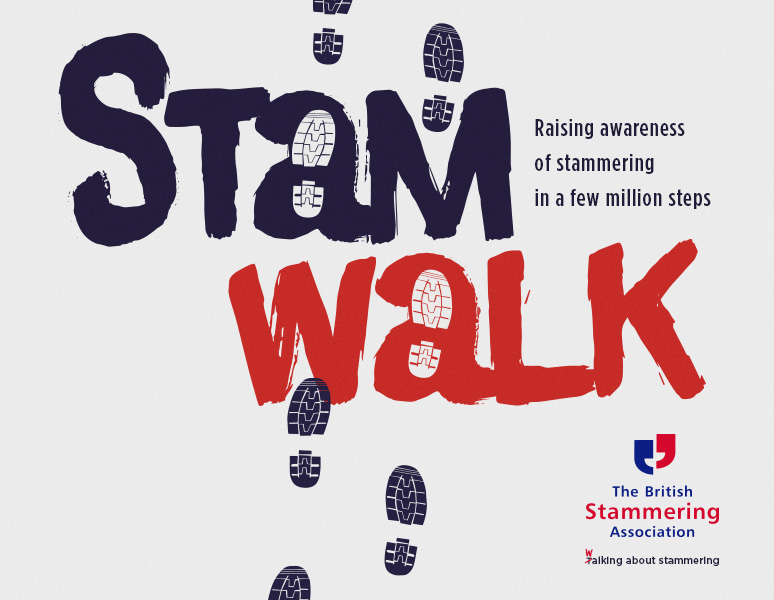 Tim Fell, the chair of the British Stammering Association is walking the length of Britain to raise awareness about stammering. He will be doing the whole distance of 1000 miles unaided and inviting people to join him in a conversation about stammering along the way. Despite media attention over recent years with films such as the King's Speech and celebrities like Ed Sheeran, Ed Balls and Kelly Brown talking openly about their difficulties, stammering is still poorly understood and people who stammer are openly discriminated against.
Tim said: "Stammering affects hundreds of thousands of people regardless of background, profession, race, religion or politics. People who stammer often say that their speech makes them feel isolated and ashamed. This is why I'm walking the length of the country and talking to people who stammer along the way. "We need to change the conversation around stammering from one of awkwardness to one of confidence. It's only by talking about stuttering openly, by all of us, that society will understand the issues around it."
This event will be the first of its kind to bring the stammering community together, and to share information with anyone who is interested in learning more.
To celebrate Tim passing through Birmingham, we invite you to join us for a special evening of information-sharing and talks about stammering at Birmingham City University on Tuesday 5th September 2017 4.30-7pm.
We're pleased to have some great speakers lined up, including:
Tim Fell, speaking about his walk, his work and awareness raising

Norbert Lieckfeldt, CEO of the BSA, who will be speaking about the Employers Stammering Network

Abed Ahmed, a local secondary school teacher, who will be speaking about being a teacher who stammers, his work supporting young people and his experiences of speech and language therapy.

Dr Aaisha Farooqi, Research Fellow in Psychology at BCU, who will be speaking about her research and her experiences of the McGuire Programme

Taybah Ahmed, a local sixth form student who will be sharing her experiences of stammering and speech and language therapy.
People who want to join Tim on the walk or be part of the conversation can follow Tim's progress on the map on the BSA website www.stammering.org/stamwalk. Tim is aiming to walk from Cannock to Birmingham on 4th September and from Birmingham to Worcester on 6th September. Anyone can join the walk at any stage for as long or as short as you like. You can also follow the walk via Twitter @bsafell or on the stamwalk blog at www.stammering.org/stamwalkblog

Room: S215 & S216