Description
They're alive...their startups are not.
90% of startups fail - what can we learn from their founders?
Join us for a very special event as three brave founders from former startups Hubbub, Sup, and NowNative reveal what they learnt when they raised millions in venture capital, saw significant traction...and didn't succeed.
With the help of our moderator Cathy White (CEW Communications, GeekGirl) they'll dissect what they did wrong, what they did right, and what lessons they learned that they think are applicable to founders today.
Agenda:
6pm - 6.30pm - Arrival and drinks
6.30pm - 7.30pm - Panel followed by Q & A
7.30pm - 8pm - Drinks
Our autopsists (founders):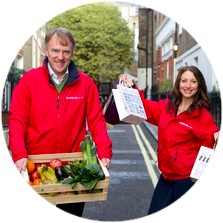 William Reeve, former co-CEO of Hubbub
William was founder and COO of Lovefilm, which was acquired by Amazon in 2011 in a deal estimated to be worth £200m, making it one of the UK's biggest tech exits at the time.
Since then he's been on the board of some of the UK's most notable tech successes, including Zoopla, Secret Escapes and Graze (of which he was non-executive Chairman for 7 years). In June 2014 he decided to leave the boardroom behind when he became co-CEO of Hubbub, who had just raised £2m in VC funding for their 'Ocado for independent shops' food delivery service.
In March 2017 Hubbub closed, with William's co-CEO Marisa Leaf memorably saying of their closure that they still believed 'ours is the most profitable - or, more accurately, the least unprofitable - model of it's type'.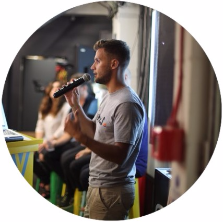 James Routledge, founder of Sanctus, former founder of NowNative
James started NowNative with friends at University aged 20, went on to 2 accelerator programs (Ignite and Seedcamp), raised $1m in Angel/VC money and grew his team and product to relative scale. At peak, the suite of mobile/web products were used by 130 websites, generating over 50m monthly pageviews and $10k in monthly recurring online advertising revenue, before closing in August 2015. Looking back, and writing on the subject of 'Vision', James wrote that he spent '3 years building a company that didn't have one'.
It was battling with anxiety whilst winding down NowNative that inspired him to launch Sanctus, which he wants to become 'the Nike of mental fitness', helping people become the best version of themselves with coaching sessions to improve their approach to mental health.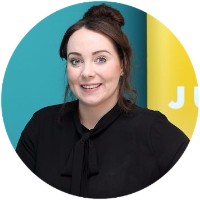 Annie O'Toole, founder of crowdfunding JUXDIT
Annie started Juxdit with a mission to help innovative tech brands get to market through a combination of crowdfunding and alternative finance as a way to do this succesfully, based on the simple premise that 'products that change the way we interact with the world that surrounds us, the people that surround us [shouldn't be] sold next to lawnmowers'. After several investors pulled out for various reasons, Annie was forced to lay off the firms staff, saying that ultimately "the cashflow killed us".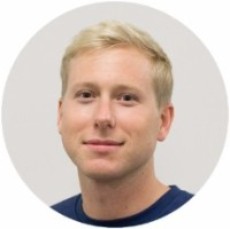 Rich Pleeth, Founder of Curious, former founder of Sup

After a stretch as Chief Marketing Officer of ride hailing app GetTaxi, Rich founded Sup app and went on to help over 80,000 people see their friends more by alerting them when their friends are nearby.

They raised £650,000 in venture funding from JamJar, Force Over Mass Capital, Alex Chesterman, Lopo Champalimaud and Jim Mellon, and won fans including Apple's Steve Wozniak. After a contentious summer in 2016 which saw Hackney Council threaten to sue Sup for painting 80 Sup logos on the streets of Shoreditch, Sup closed in October 2016, with Rich commenting at the time that 'we didn't see the hockey stick growth our investors wanted to see'.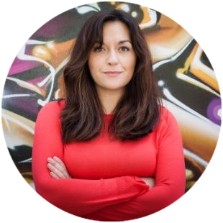 Moderator: Cathy White, Founder & Director of CEW Communications/Director at GeekGirl Meetup UK
Cathy specialises in working with startups and the organisations that support them, with a real passion for working with growing companies where she can make an impact to their business.

She was previously Head of Communications for Tech City UK, Communications and Marketing Manager for Seedcamp and Senior Account Manager on the Start-ups and Fast Growth team of Albion Drive and was recognised for her work in the agency by PR Week in June 2014, when she appeared as a 'Rising Star' of the industry.

She has worked on international campaigns for US and European companies, in a range of sectors across the tech space, including some of Europe's leading startups and VC's, such as Index Ventures, Draper Esprit (DFJ Esprit), Transferwise, Etsy, Brainient, Moo.com and Klarna.

Outside of her day-to-day, she is an organiser for GeekGirl Meetup UK, highlighting female role models in the tech industry, providing women with events to learn, connect and be mentored. Cathy is also the host of GeekGirlMeets, a podcast series that interviews women in technology in order to inspire others.