Sales Have Ended
Registrations are closed
Please get in touch with STEM Learning via email and we will put you on the waiting list. stem@rtcnorth.co.uk
Sales Have Ended
Registrations are closed
Please get in touch with STEM Learning via email and we will put you on the waiting list. stem@rtcnorth.co.uk
Schools, colleges and community groups are counting down to one of the biggest virtual space and astronomy events in the calendar.
About this event
Schools, colleges and community groups are counting down to one of the biggest space and astronomy events in the calendar. So get yourself signed up...
The STEMFest in Space virtual event combines classroom and hands-on learning in an exciting, fun-packed day, showcasing the many wonders of space. It is a perfect opportunity to learn about careers within the space sector and a chance to meet real astronauts and inspirational speakers.
As part of World Space Week (4-10 October), the event aims to encourage and engage as many young people as possible in Science, Technology, Engineering and Maths (STEM) subjects to help them consider a career in this field when they are older.
Young people will be able to learn from the comfort of their own classroom and interact with STEM Ambassadors who work or support the international space industry. There are talks on Rocket Science from the Bloodhound LSR team, sessions on space junk and if you have ever wanted to make your own rocket launcher, then look no further! Guest speakers include Andy Aldrin talking about life as the son of a famous Astronaut and his dream for the future of space exploration as well as Dr Kathy Sullivan, the first American woman to walk in space, speaking about her own personal experiences of space. There are also CPD opportunities for teachers at 4pm as well as family learning sessions, followed by a session from Kielder Observatory early in the evening.
The event will be delivered online and hosted by TV presenter and stage actor, Dallas Campbell, who will link the sessions in addition to presenting his own space- themed live talk.
Dallas is best known from the BBC One science series Bang Goes the Theory, and has presented many other science and space TV documentaries over the years. He says:
"Space is the perfect canvas for young people to explore and engage with all kinds of STEM subjects. I'm so looking forward to hosting the event and meeting some of the extraordinary people who have dedicated their lives to our greatest adventure. The countdown is ON!"
Watch this 'space' for further details on the full programme and timings for the day:
If your school or youth group is interested in taking part, please register your details.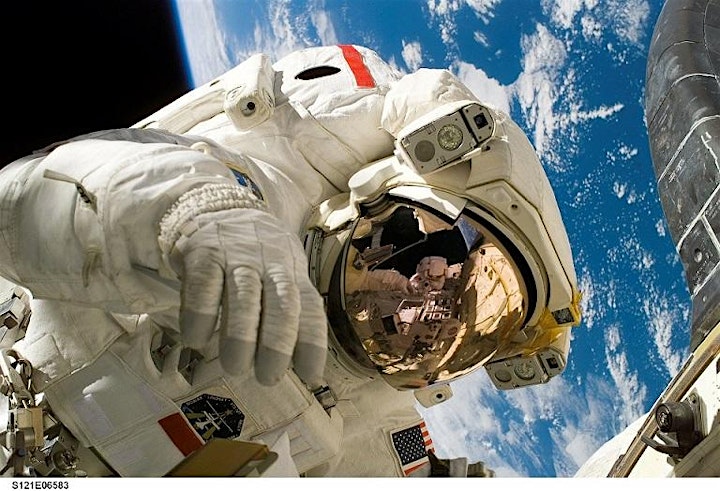 Organiser of STEMFest in Space
Celebrating 30 years of helping businesses innovate, compete and grow, RTC specialises in the commercialisation of new products and services, we work with individuals, businesses and the public sector to help create more innovative and vibrant economies.
Visit www.rtcnorth.co.uk for more on services, new programmes and new training courses for companies looking to grow.
Established in 1989 as the Regional Technology Centre for North East England, RTC has offices in Sunderland, Leeds, and Daresbury and is one of Europe's leading technology transfer companies with a trusted reputation for delivering services in innovation and business growth.