Description
NOTE: This event will now take place at Yager Bar opposite St Paul's Cathedral... http://www.yagerbar.com
'Strictly Go Networking For Fashion Professionals' is a highly valuable Fashion networking event in London that invites the best speakers in the industry, and attracts attendees from all different areas of the industry, ranging from fashion designers, to bloggers, and journalists, PR's, manufacturers, distributors, retailers, marketing experts, and more.
For our next event, we're turning it up a notch by inviting not just one, but two incredible speakers to deliver exclusive, unheard, fashion industry insights and success stories for you. And you'll get to network with the best in fashion...
Our first event in two years is taking place on the 31st May (7-11.30PM), and to speak, we've confirmed Samantha Conti (Chief Bureau UK at WWD), and Kathleen Mitchell (Vice President EMEA at Stella & Dot) to speak.
Lorelei Marfil

Lorelei Marfil is the General Assignment Editor for Women's Wear Daily. She covers Fashion, Beauty and Lifestyle content. She has written for some of the world's leading fashion publications and websites including Harper's BAZAAR, Glamour, Brides, Interview, InStyle, Lucky and Cargo.
Born and raised in New York, she currently lives in London. Lorelei also has an MA in Fashion Journalism from the London College of Fashion, completed a publishing program at Yale, did a post-baccalaureate program at Columbia University and has a BBA from Hofstra University.
Kathleen Mitchell
Kathleen Mitchell, VP EMEA leads the international business for Stella & Dot and launched the UK/European business in 2011. Prior to joining Stella & Dot, Kathleen led a division of the beauty giant L'Oréal. Alaskan born Kathleen holds an MA in Economics & Politics from Trinity College, Dublin. Kathleen loves that she gets to help solve the modern woman's dilemma: achieving success and balance through a career you love.
Sound good? Wait. There's more. We've also partnered with the country's leading Fashion Industry networks including Fashion Rider, Fashion Jobs/Fashion Mag, The Industry, UKFT Rise, and more.

Our Last Event
Our last event brought Noelle Reno, a fashion tycoon and reality TV star who's launched multiple successful fashion businesses, and worked with Zandra Rhodes, and presented for the largest fashion shows in the world to speak on her experience.
And what a night it was. We had guests from the biggest fashion brands including AllSaints and Hugo Boss to name a few, and you can expect even more this time.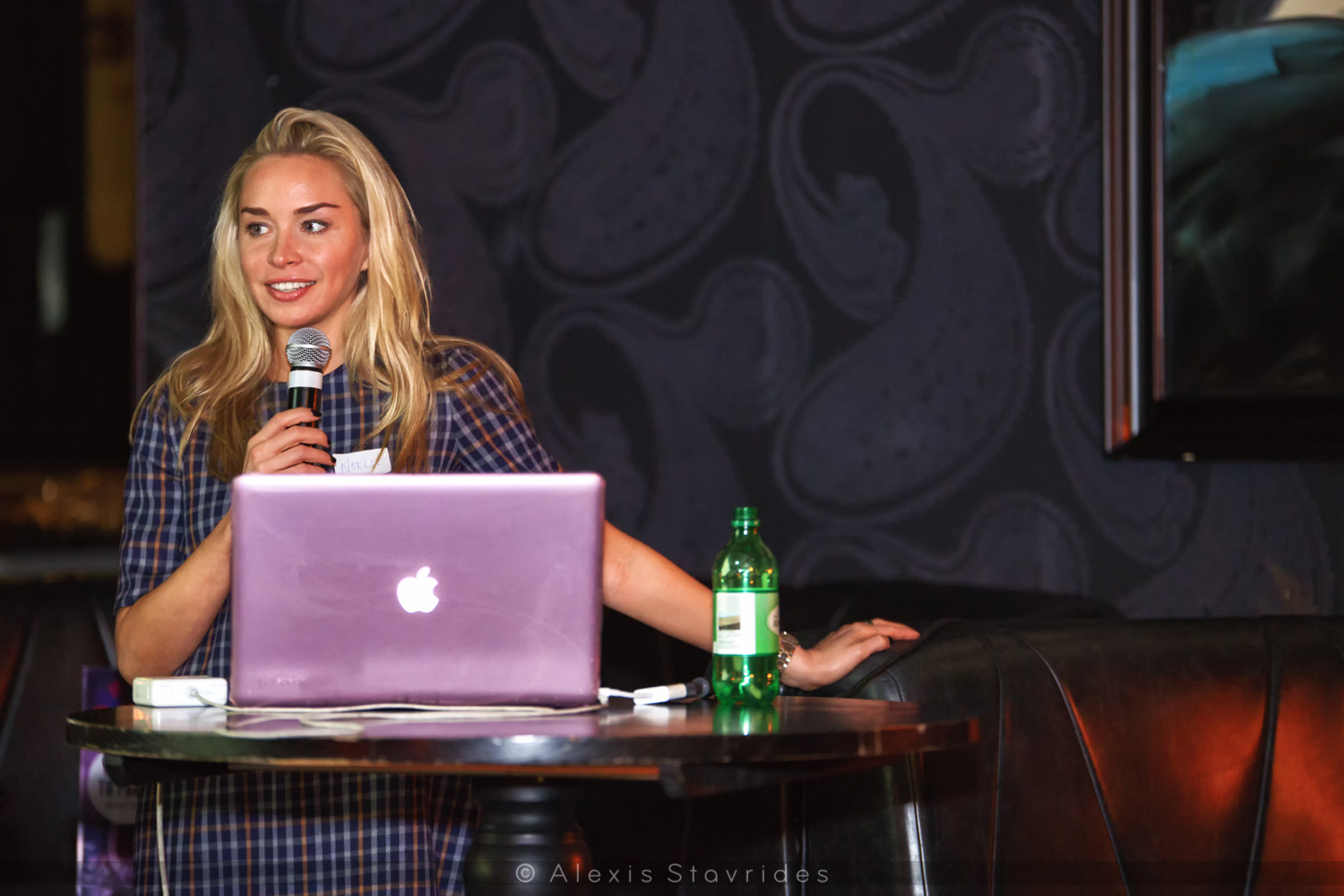 About Strictly Go Networking
'Strictly Go Networking' was launched in 2013 by George Taylor, who has since founded Creative Industry Hub, an exciting new start-up that provides a wide range of events and services for creative industry professionals, including fashion professionals.
And just in case you're thinking 'why should I come to this? What's different?' How about this:
Will it cost a bomb?
No, you'll only pay £10.00 a ticket. Priceless marketing for you and your talent.
Will I waste my time talking to people I don't want to?
No. You'll be given a colour-coded name badge with your name and job title, so you'll know immediately who to approach, and who not to.
What will I need?
Nothing. Just a ton of business cards to share.
What do I need to do?
Click 'Buy Now' and get yourself a ticket to this fantastic opportunity!
NOTE: Don't leave it too long, as we can assure you that tickets will sell very quickly like they always do. Grab one now while you still have the chance.