Summer School -Green Visions, Green Economy, Green Futures, Green Careers
5 Day Summer School, Green Visions, Green Solutions, Green Jobs, Green Careers- Green Economies 16th -20th August 2021 on line
About this Event
Summer School Week 2: 16th- 20th August 2021
Green Visions, Green Economy, Green Research, Green Jobs, Green Careers,
Inspiring Change.
Summer School Week 2. 16th -20th August 2021 On Line ( each week can be taken separately or together)
Day 1 Introduction to the programme
Setting the scene- the world today- inherent contraditions, perverse incentives, investment trails, and investment time lag to the future. Theories of change making. The Golden Age of investment in a cycle. Tracking a pathway to a sustainable future- the just transition, building back better, the race to zero, enhancing climate ambition and many other initiatives and narratives from around the world.
2 Expert speakers
Participatory Workshops
Day 2 Health of all living creatures on the planet
The human drivers of environmental change: Social constructs and the economy
The issues in the pandemic age- human and health of living things under threat.
The human and species impacts: Pressures, impacts, species migration
The life cycle, youth, middle age, ageing.
Social welfare issues in the pandemic age- the changing human demographics. Historicial and future trends -green narratives.
Day 3
Green Economy, Green Finance, Green Trade, Green Budgets, Green Management of Economies, The values, valuation and valuing of green economies, green deals, green investment and finance programmes. Climate finance and biodiversity programmes.
2 Expert Lectures
Workshops with worked examples
Day 4
Social support, equality of distribution, wealth concentration avoidance regimes and green ideas, Equity, preventing poverty, green theories for fairness and distribution and meeting basic needs. UBI etc. Contraction and convergence- Introducing the literatures. Taxations.
2 Expert Lectures
Workshops with worked examples
Day 5
Green visions for the future;
Green Ideas, green theories, green solutions, green regimes. Green Jobs, green careers -building a green world.
2 Expert speakers
Workshops with worked examples
Graduation Ceremony with inspirational speakers:
Student speeches and workshops presenting their learning
Certificates for all participants.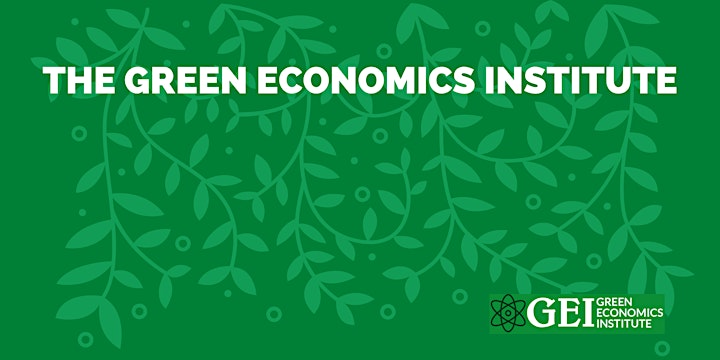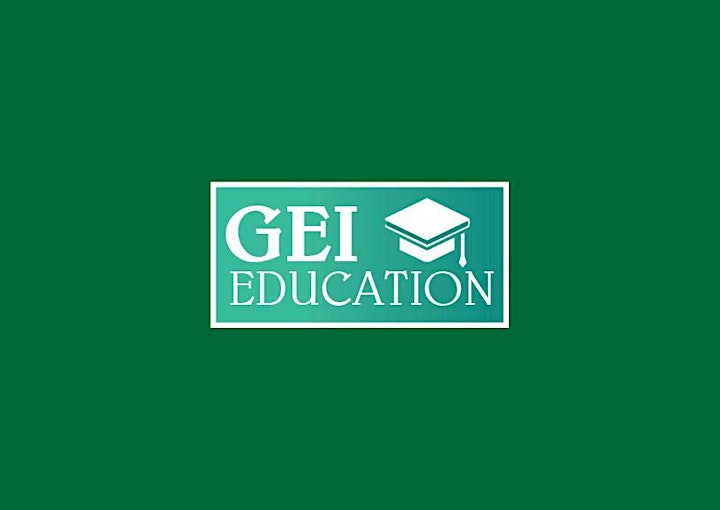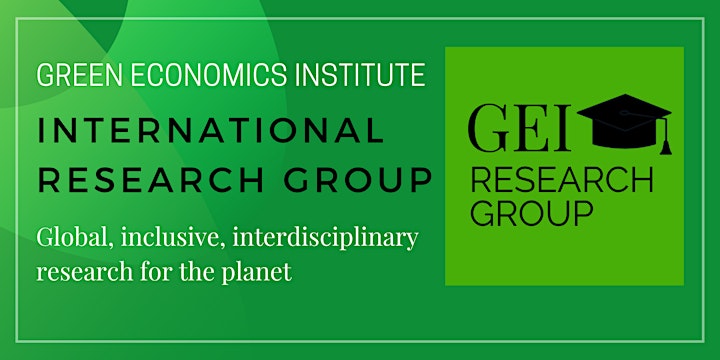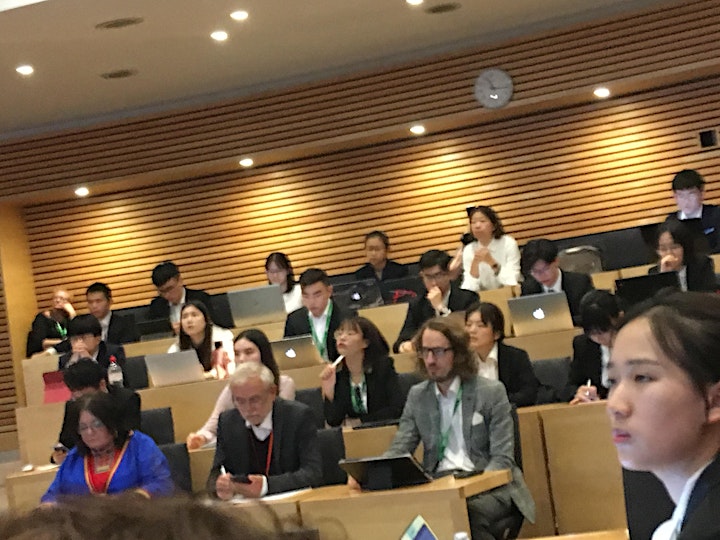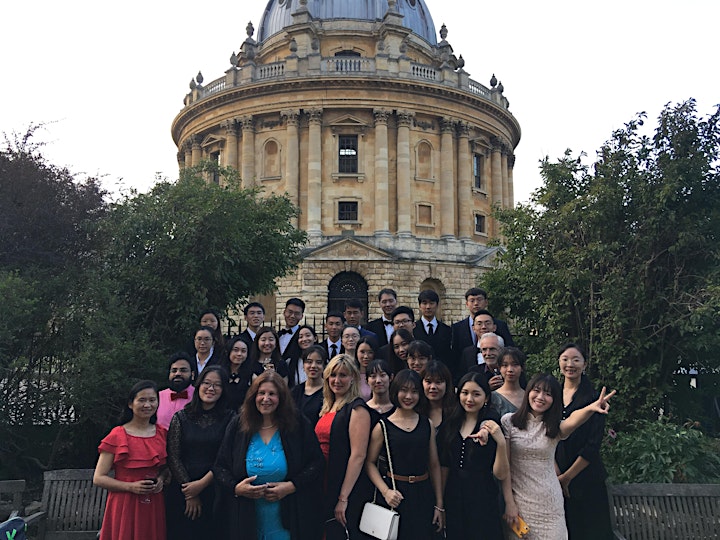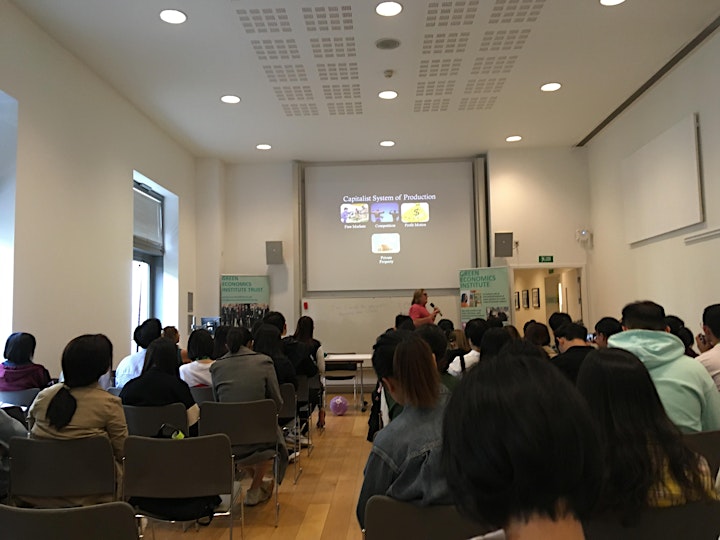 This summer school is supported by materials from The Green Economics Institute, including its research programme, Green Economics Institute Research Group, its Peer Reviewed Academic Journal -The International Journal of Green Economics- and the Books from The Green Economics Institute Publishing House. www.geibooks.org.uk, our vimeo channel, our websites www.greeneconomicsinstitute.org.uk, our flickr photos, our facebook, instagram, and our twitter accounts. Our diplomatic channels are part of our global network. Our work also feeds into our official United Nations Delegations.