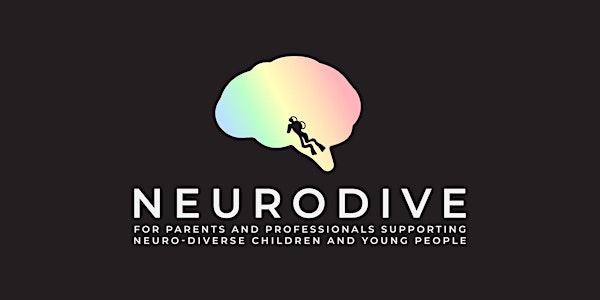 Supporting Social Interaction for Autistic Children without 'normalising.'
Refund policy
Contact the organiser to request a refund.
Eventbrite's fee is nonrefundable.
A short webinar giving ideas for supporting social interaction for Autistic children without encouraging masking and normalising.
About this event
Often, the approaches used to 'support' social interaction in Autistic children place emphasis on how to interact in a 'Neurotypical' way. This can sometimes lead to creating pressure for the child to 'normalise' at the expense of their own mental health and wellbeing. Whilst there may be reasons to interact in certain ways, to say there is a 'right' way to socialise does not respect the great diversity and difference within the human species. Worse still, it creates an idea that the Autistic child is wrong, broken and needs to change no matter the cost to them.
To me, the answer lies in meeting as close to the middle as possible. As the adult, it is our job to move towards where the child is comfortable, not the other way around. Our own communication and interaction must be considered and adapted to create the best chance for connection.
Of course, there is great value to the Autistic child to help them find ways to understand Neurotypical social interaction better. To help them feel less confused and stressed by it and to give them the choice of going along with it should they wish. This must be done with care and without judgement as to which way is 'better;' without punishment and isolation.
In this webinar we will cover:
* Masking and the dangers of encouraging Autistic children towards 'normal' [what is normal anyway].
* Communication adjustments we can make to support connection.
* Re-addressing the balance - better social skills..... for Neurotypical people and combating the double empathy problem.
* A safer way to build 'social understanding' and the importance of playfullness and accessible play.
I have studied several programmes to help develop social skills in Autistic children over the years. The SCERTS model, TEACH framework, SEAL to name but a few, all with in my opinion not enough focus on the adjustments we must make. I was a certified RDI consultant for 6 years and for me this was the best programme for shifting the focus onto the communication changes and approaches we must have to allow the Autistic child more opportunity to understand us. However, for me none of these approaches pay enough attention to the balance we must strike in not pushing our way of doing things socially as the only way, the right way and all those that don't fit must change or else be restricted and removed.
The Autistic perspective has given me, a Non-Autistic person so much in regards to my own perspective. It has helped me develop better empathy, empathy for those who see and experience things very differently from myself. To question the way myself and others do things socially and to realise that ironically when it comes to the social interaction we encourage in young people, most of us who are not Autistic are very black and white.
I hope you can join me to work towards a middle ground. Where our Autistic children can learn to take part and understand the social interaction of those around them, without feeling they are wrong or faulty; whilst those around them work harder to learn and understand how to connect, working towards a better awareness and acceptance of Neuro-diversity.