Description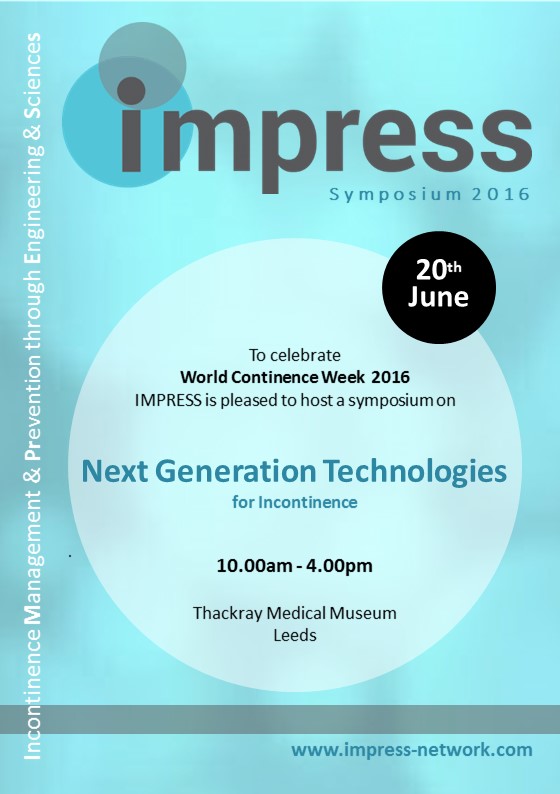 IMPRESS has recently been awarded follow on funding from the UK Engineering and Physical Sciences Research Council (EPSRC) and National Institute of Health Research (NIHR) which means that the IMPRESS project will continue its work until July 2018 with a significant budget to develop pilot and early-stage research projects on technology for incontinence.
To celebrate this success and to mark the start of World Continence Week 2016 this symposium is a day focussing on 'Next Generation Technologies for Incontinence' with invited speakers from across Europe plus further announcements about our Proof of Concept Projects.
Lunch and refreshments will be provided.
Before and after the event a shuttle bus service will run between Leeds rail station and the venue.
Travel expenses will be reimbursed for patients and charity representatives who wish to attend.
ONLINE REGISTRATION WILL CLOSE ON 13 JUNE.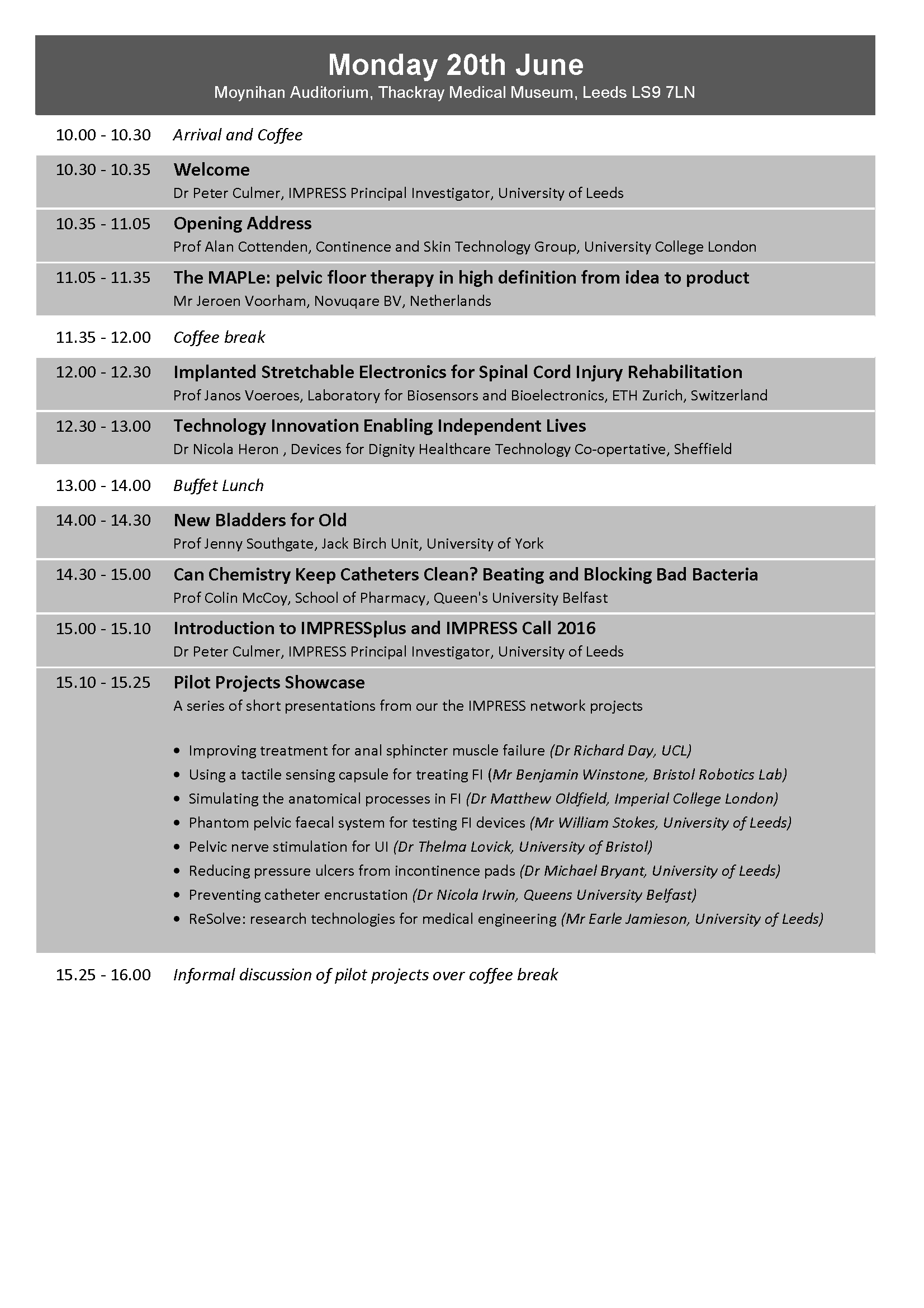 Organiser of SYMPOSIUM: Next Generation Technologies for Incontinence
IMPRESS is a research network that aims to boost collaboration between end users, healthcare providers and engineering and science experts in the field of incontinence technologies with the intention that it will become a self-sustaining network and will lead to an increase in the development of novel technologies to improve the lives of sufferers.
TITCH is part of the D4D network and is an NHS based team that work with the public, universities, industry & clinicians to deliver better technology based solutions for children's healthcare.