Description
The Birmingham Architectural Association & RIBA West Midlands Present Table Talks
The table talk series allows architects and designers from across the UK the opportunity to discuss their projects in an interactive and engaging forum.
Make Architects present - Arena Central: the masterplan and beyond
Partners from Make, who are working on several projects in Arena Central, will discuss how their bold designs have created a striking new place in the heart of Birmingham
Kindly Supported by Allermuir, Ibstock, Allgood, Armitage Shanks, Taylor Maxwell, Deltalight, Milliken and Marley
Strictly no recruiters & sales managers or representivtes due to sponorship agreements.
For further information email conor.nolan@riba.org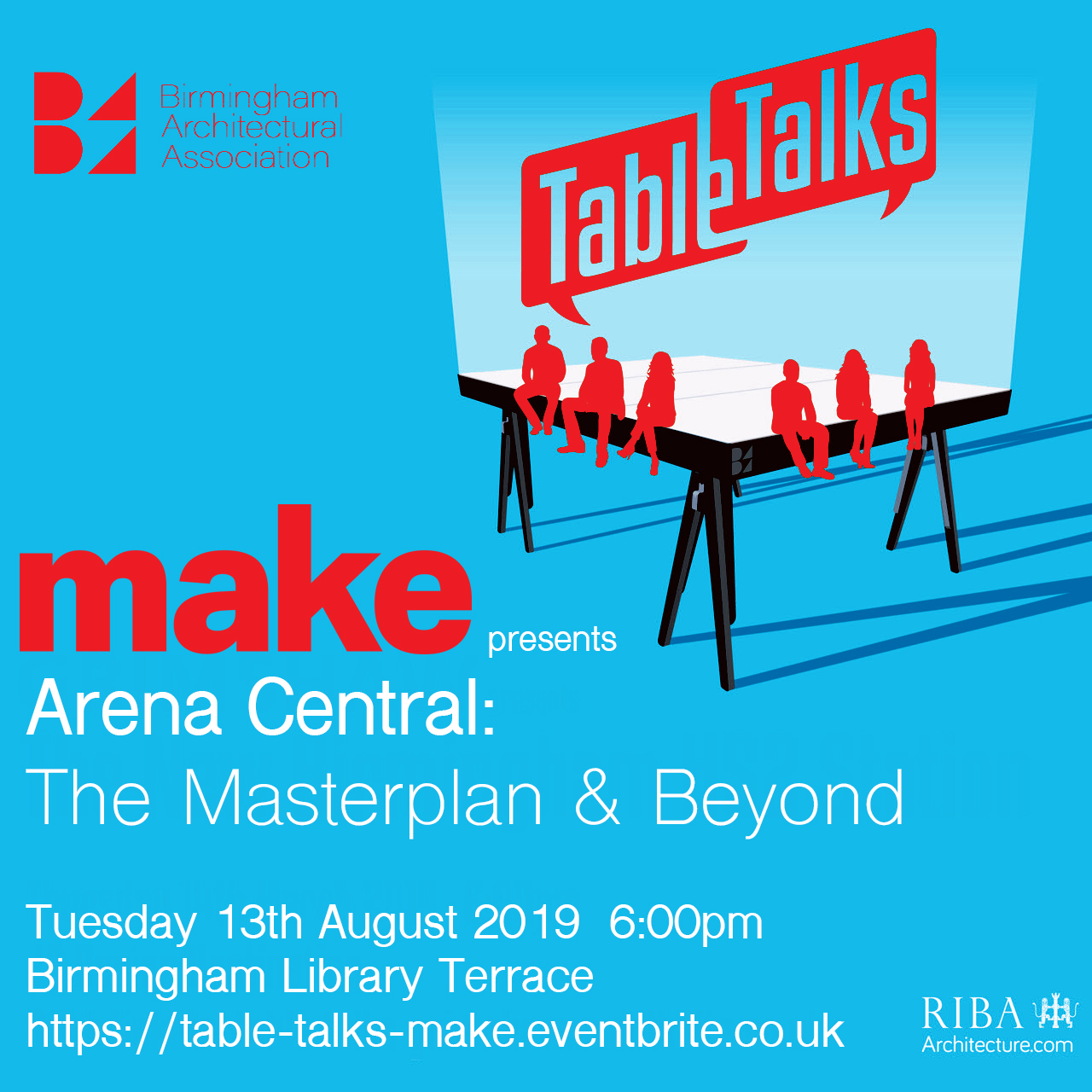 Organiser of Table Talks - MAKE
Birmingham Architectural Assocation
The Birmingham Architectural Association, founded in 1874, represents people in the local area who have an interest in architecture.   The BAA is run by a community of people from a selection of practices based in the city.   Our aim is to promote, support and share knowledge through our community.  For more information please visit our website, twitter or instagram.