Description
In Celebration of International Women's Day 2018's theme of #PressforProgress, Digital Women UK invites you to:
celebrate yourself at the second Missing in Action: Tackling the myths of money, self care and the Imposter Syndrome series
access informative entrepreneurs and professional development experts
capitalise on having the space to problem-solve, collaborate and vision-build
be part of a growing and supportive network of digital entrepreneurs, creatives and women in tech
---
What participants say about the programme:
"I left with new ideas, burgeoning friendships and a rejuvenated sense of what I want to and can do. The fear that my plans are too big was squashed. It whimpered off into a corner, and is now gone." A.M
I found Missing in Action incredibly useful. It made you look at having value for yourself and your achievements, and I enjoyed connecting with other women and their voices. I got in touch with how I can improve myself and big up myself. I realised that I need to come to more things like this. That was my lightbulb moment as it is bloody useful and powerful stuff. The whole day was illuminating, powerful and rewarding. Irenosen Okojie
I absolutely loved this event. I loved hearing about new people – the presenters and participants - and about how we can develop ourselves in new ways. This event had depth and it was valuable having workshops where we had the time to sit and think about what we needed to do for ourselves. Missing in Action gave you the time and space to make a difference. Jenny Kovacs
---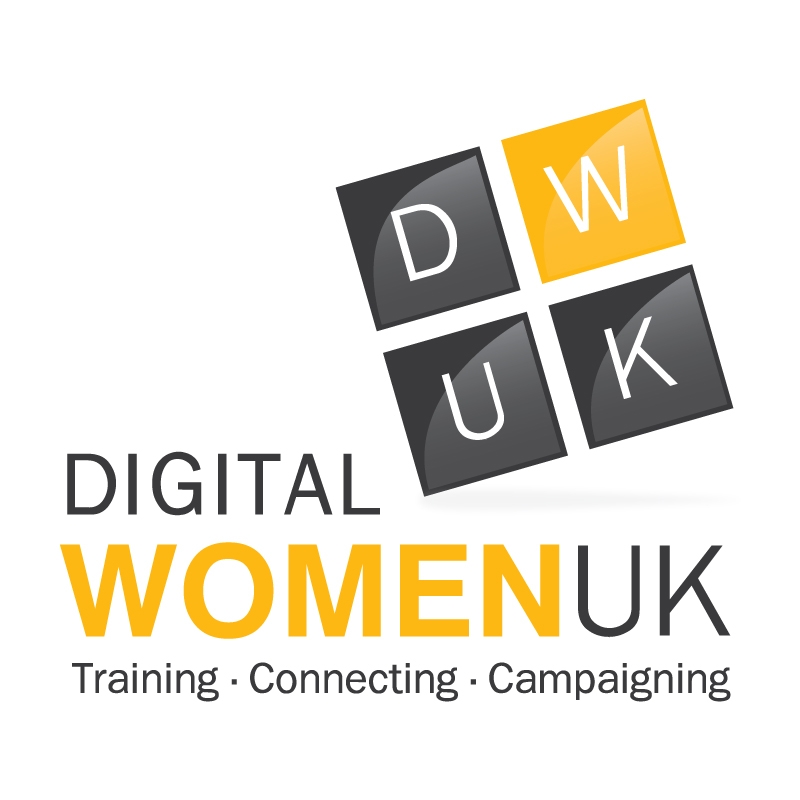 Digital Women UK, in partnership with Loughborough University London, will celebrate the second anniversary of its impactful Tackling the myths of money, self care and the Imposter Syndrome as part of its Missing in Action: Women and Digital Enterprise in the UK programme.
This full day event will provide a creative, reflective and dynamic space for female creatives, women in tech and budding and emerging entrepreneurs, to explore internal barriers (and myths) around their personal and professional relationship with money, their definitions of self care and the impact of the so-called 'Imposter Syndrome'.
You will be facilitated by an exciting and experienced group of practitioners who will lead experiential workshops and interactive talks, giving you the chance to share ideas, collaborate, problem-solve and leave with useful tools to apply to your personal and professional lives.
Refreshments and a light lunch will be available.
Please note: There will be occasional photography and selective filming at this event.
Access: The venue is wheelchair accessible. If you need any reasonable adjustments made to attend the event, please email info@digitalwomenuk.co.uk.
Programme
You can view the event programme, including the workshop outlines, here.
Event, speakers and programme are subject to change.
FAQs
Are there ID requirements or an age limit to enter the event?
You must be 18+.
What are my transport/parking options getting to the event?
Download the map here and use this with the directions below:
Loughborough University London is a new post-graduate only university campus on the Olympic Park. Opened in 2015, it is a fresh and modern facility that is easily accessible by public transport (bus line 388, HERE EAST stop). You can get this bus from Stratford tube station (the bus station is outside). There is also a free shuttle to the HERE EAST facility in which we are located that can be accessed from bus stops near to Stratford Underground and Stratford International Rail stations. Once you exit the shuttle, turn left and walk to the end of the building on your right, where you will see the entrance to our part of the building.
Here is a link to further information on getting here. Please use the drop down box under 'Traveling via Stratford Stations' for more info on the free shuttle.
There is paid for parking parallel to the university. We recommend that you come to the event venue, speak with reception and they will give you the information you need to park safely.
What can/can't I bring to the event?
Please bring your ideas, along with notebooks, pens and laptops/tablets.
Where can I contact the organiser with any questions?
Email the organiser at info@digitalwomenuk.co.uk.
Is my registration/ticket transferrable?
No.
What's the refund policy?
The ticket is non-refundable. If there are extenuating circumstances, we can transfer your ticket over to another of our events.
Hosts and facilitators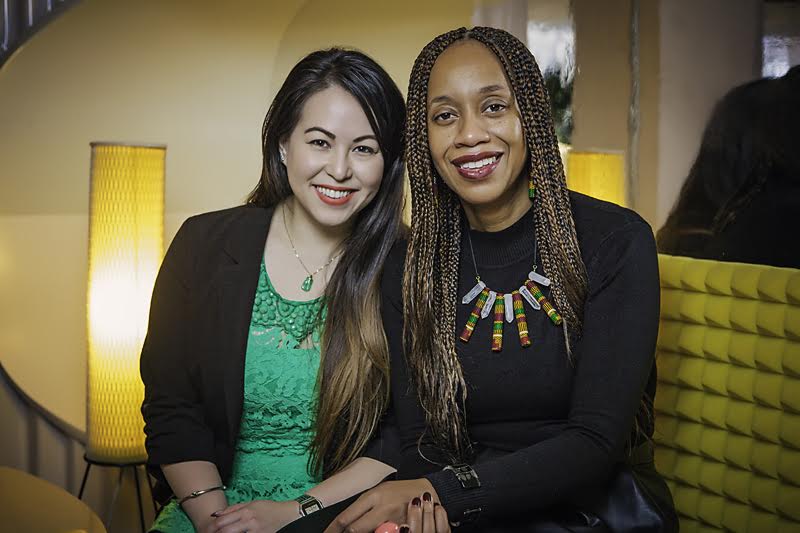 Joy Francis, director, Words of Colour Productions and co-founder, Digital Women UK
Joy is a creative entrepreneur and personal development coach. She is the founder and executive director of Words of Colour Productions, a creative communications agency that promotes, facilitates and develops writers of colour - of all genres, collaborates with arts and creative industries to increase cultural inclusion, and creates multi-platform projects to reshape the single narrative misrepresenting diverse communities, and co-founder of Digital Women UK, which she established in 2013 to facilitate female creatives, emerging and established entrepreneurs and women in tech to fully engage with digital entrepreneurship, actualise their aspirations and help shape their vision.
Dr Angela Martinez Dy, Loughborough University London
Angela is a lecturer and researcher at the University of Loughborough London. She received her MSc in Entrepreneurship in 2010 and PhD in 2015 from Nottingham University Business School. Originally from Seattle, she is the co-founder and former director of Youth Speaks Seattle, the city's premier youth creative writing and performance organisation. Her research interests include entrepreneurship, the Internet, digital technologies and online environments, gender, feminism, critical race studies and philosophy. Angela uses an intersectional feminist perspective to understand social dynamics, and the ways that technology impacts society, especially the world of work. She recently won the Institute for Small Business and Entrepreneurship Global Award for the Best Conference Paper in Paris, entitled Not as easy as it looks: Digital entrepreneurship, the great leveller?
Guest speakers
Natalie Lue, founder, Baggage Reclaim
Natalie is a relationship coach, writer and social entrepreneur dedicated to helping people improve their emotional and relationship literacy. Through her world renowned blog Baggage Reclaim and books, she has been inspiring and educating people about how to improve self-esteem, engage in healthier relationships, explore why they get into shady ones, and how to break habits and patterns which are holding them back from their true selves, for over a decade. After turning her sense of self and life around, Natalie has devoted her life to sharing her insights, observations and experiences to empower people who have gone through inner struggles.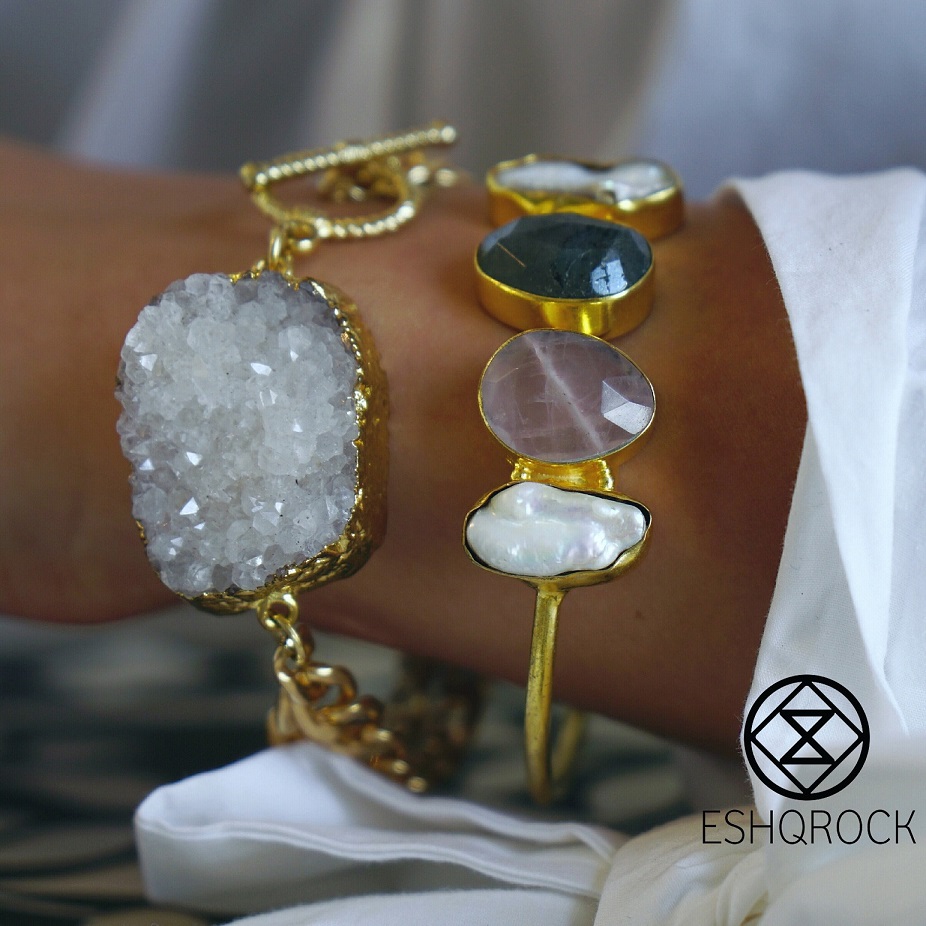 Mindy Kaur, founder, ESHQROCK
Mindy founded ESHQROCK in 2017 after identifiing a gap in the market when shopping for Indian jewellery for her upcoming wedding. Unable to find pieces that reflected her Indian and British cultural influences, she began to work with Indian artisans to create her own Indo-Western jewellery pieces. The jewellery uses a wide range of gemstones in cut and rough forms, sorted into editions relating to particular seasons, times of the day and chakras of the body. The use of stones in her practice led her to discover the link between the spiritual and physical bodies. The word eshq was chosen as it relates to words meaning "deep love" in several different languages. EHSQROCK jewellery is designed in the UK and Canada, and is hand-forged in India using high carat gold plating on brass and sterling silver.
Workshop facilitators include: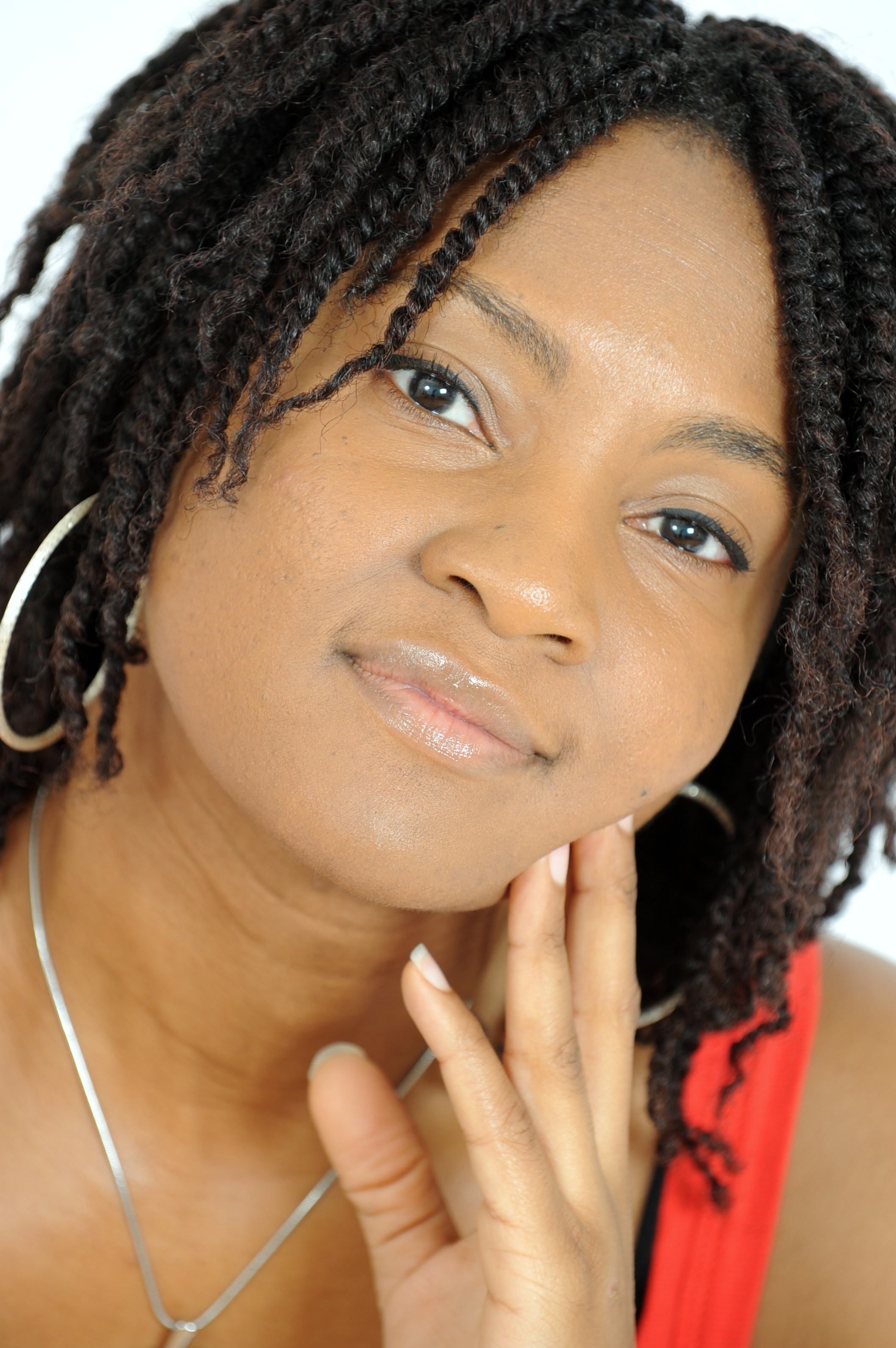 Philomena Francis, art psychotherapist and psychoanalyst
Philomena is an art psychotherapist and a psychoanalyst, under the Institute of Psychoanalysis. With a 1st class BA (Hons) in Fine Art from Chelsea College of Art and Design, she is also an artist who has been commissioned by galleries in London (Iniva), Leicester (The City Gallery) and Lisbon (Gulbenkian Foundation) to create public art. Her artwork explores the site of the black female body and its relationship to the contemporary socio-cultural context and colonial history. She creates mixed media installations (in situ), by piping large treacle drawings onto gallery walls, leading her to be dubbed 'The Treacle Woman' by art critics.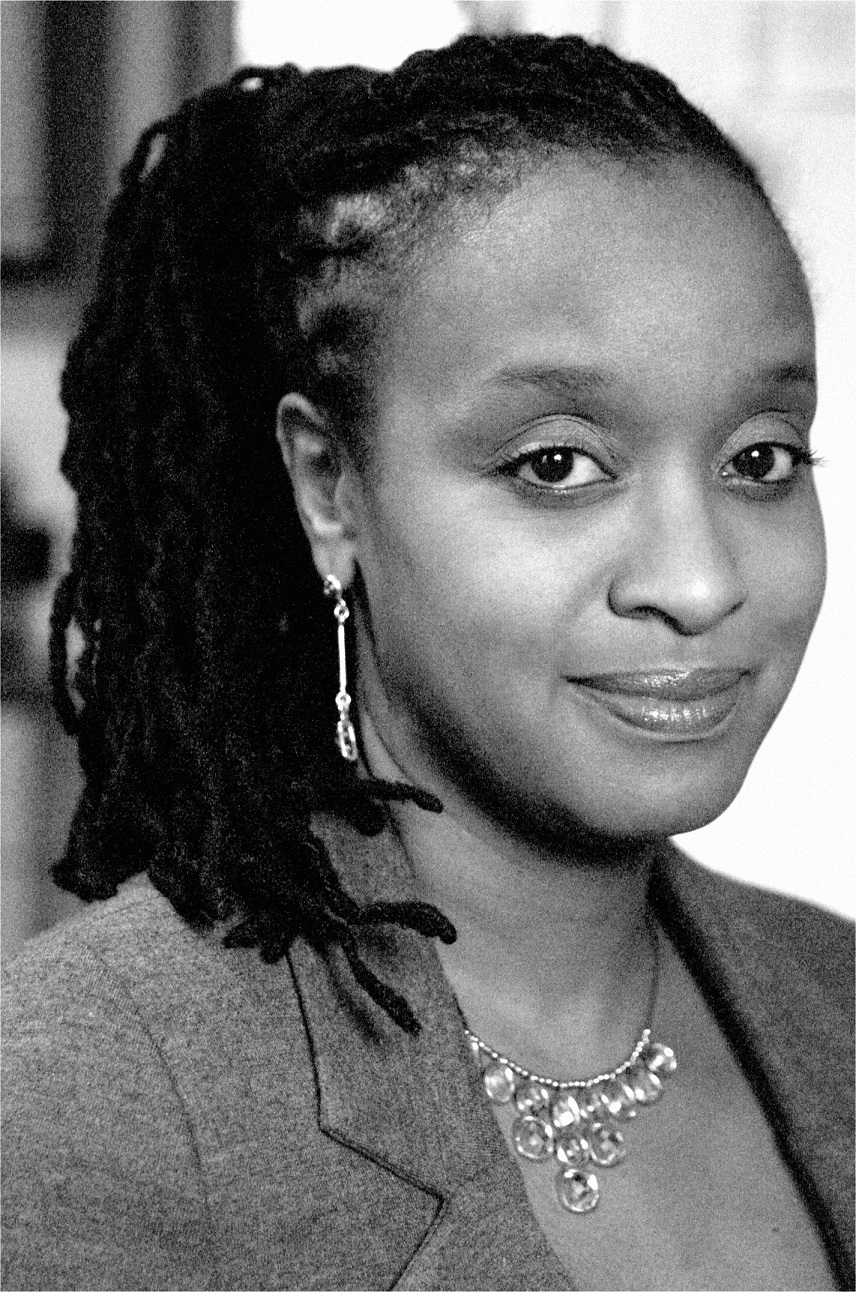 Patsy Isles, media skills consultant, writer and Kundalini Yoga teacher
In a career that spans 30 years, Patsy has worked in both the book and magazine publishing industries as an editor, writer and creative development coach. During this time she worked as commissioning editor at Tamarind, the Random House imprint specialising in the publication of multicultural books for children, as a journalist on national women's weekly magazines such as Woman, Best and Closer, and as a writer advice coach at Spread the Word. She is now founder and lead trainer at Write on Track Ltd, which offers support and training in media, communications and editorial skills. For much of her career she has also practised yoga and meditation to exercise her physical body, cope with stress and to tap into her inner creativity. Four years ago she turned this passion into a qualification and is now a practising Kundalini Yoga teacher, with a particular interest in breath work.
---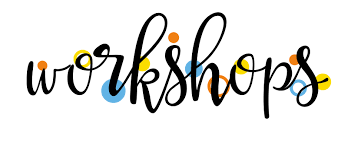 Workshops include:
Unplug, breathe, reconnect
Look who's talking: An exploration of the voices that get in your way
From concept to inception
The power of the pitch
Digital Enterprise skillset mapping
How to translate your life experience into a skillset
---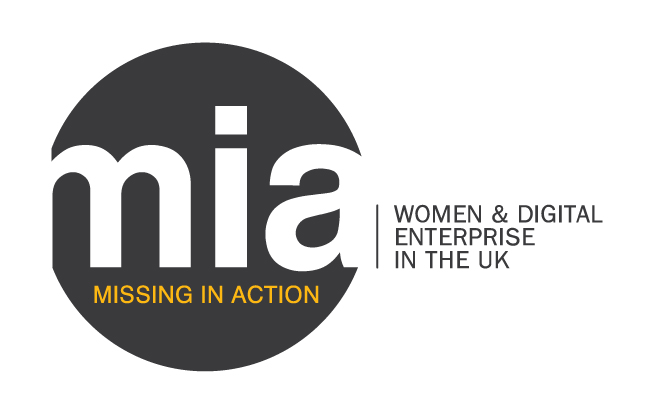 What is Missing in Action (MIA)?
MIA provides a creative, reflective and dynamic space for women creatives, techies, and entrepreneurs to empower themselves and each other through collectively identifying and addressing the internal and external barriers that keep them from fulfilling their potential.
Launched in November 2015, the programme is facilitated by an exciting and experienced group of multi-disciplinary practitioners who lead workshops, give interactive talks and host networking events, allowing participants to share ideas, connect and leave with useful tools to apply to their practice. The areas of focus are participant-driven. Current themes include personal relationships with money, self care and the so-called 'Imposter Syndrome'.
We partner with academics in the areas of gender, intersectionality, digital technologies and entrepreneurship to develop a cutting-edge research and impact agenda, with the aim of influencing future policy to better account for, enable and support digital and creative women.