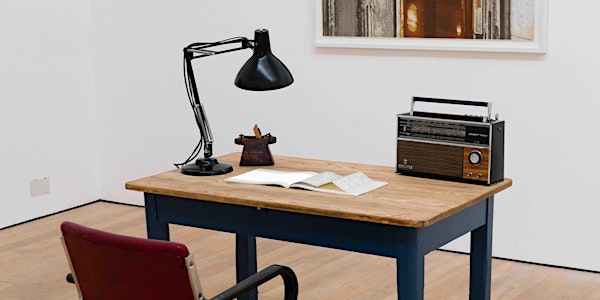 TALK: GEORG WECKWERTH ON SOUND IN ART WITH MAGDA STAWARSKA-BEAVAN
Location
Newlyn Art Gallery
New Road
Newlyn
TR18 5PZ
United Kingdom
Description
TALK: GEORG WECKWERTH ON SOUND IN ART WITH MAGDA STAWARSKA-BEAVAN
FRI 24 MAY, 14.00, Newlyn Art Gallery

Georg Weckwerth is a German independent artist-curator, exhibition maker and producer with a particular focus on sound in art. He is founder and artistic director of TONSPUR Kunstverein Wien and curator of TONSPUR_passage, a curated programme of sound works in a permanent public space in The Museum Quarter in Vienna.
Georg will talk about his work as a curator, with a focus on some specific projects in the TONSPUR series, including the development and subsequent tour of Magda Stawarska-Beavan's TONSPUR 59, Krakow to Venice in 12 hours (2013) who will join him in conversation after his talk.
Krakow to Venice in 12 hours (2013)
Whilst the control of noise pollution is a common concern for today's architects and urban planners, it is true that the component sounds of a city are an integral part of its identity. The specific acoustics of buildings and the spaces around them offer points of orientation on any urban journey. Kraków to Venice in 12 hours maps a journey across Poland, the Czech Republic, Slovakia, Austria and Slovenia to Italy, visiting Krakow, Katowice, Bielsko-Biala, Ostrava, Brno, Bratislava, Vienna, Graz, Maribor, Ljubljana, Trieste and Venice, attempting to capture the unique sonic identities of the 12 cities travelled through, searching for similarities and differences. It acts as a personal and subjective audio travel guide and a clock for the journey, mapping the movement through geographical locations over the passage of time.
http://www.magda-stawarska-beavan.com/recent-projects/krakow-to-venice/
Eventbrite will collect your personal data and share with Newlyn Art Gallery & The Exchange for the purposes of dealing with your booking and informing you of similar future events. It will not be shared with any other third part. You may amend your details and unsubscribe at any time by emailing privacy@eventbrite.com. Please refer to Newlyn Art Gallery & The Exchange's Privacy Policy for more details.