Event Information
Location
United Kingdom
Bisham Abbey
Marlow
SL7 1RR
United Kingdom
Are you interested in becoming a Target Sprint Leader? We welcome you to express your interest to attend a course. British Shooting work in
About this event
Are you interested in becoming a Target Sprint Leader? We welcome you to express your interest to attend a course.
British Shooting work in partnerships with the National Smallbore Rifle Association (NSRA) and the Council for Cadet Rifle Shooting (CCRS) to deliver our Target Sprint coach education programme. 
WHO? Target Sprint Leader courses are delivered by our team of Target Sprint Educators, who are located around the country.
WHERE? We will connect you with your nearest TS Educator or planned course, following your expression of interest here.
HOW MUCH? A Target Sprint Leader course will cost you a maximum of £50.
PRIOR EXPERIENCE? To become a Target Sprint Leader you need to have attained a minimum of NSRA YPS Tutor (Air Rifle) Qualification or MoD: Small Arms (AR) (12). It's recommended that you have seen a Target Sprint activity or event.
HOW LONG? The Target Sprint Leader Course is estimated to take 2 hours. However, this is dependant on the Educator delivering and the facilities which are available
WHAT DOES BEING A TARGET SPRINT LEADER MEAN? You can deliver Target Sprint activity within the environment and context of your air gun qualification. You will be made aware of information and opportunities exclusive the Target Sprint coaching community.
MORE INFORMATION
CLICK HERE to learn more about our Target Sprint coach education programme.
NSRA WEBSITE - CLICK HERE to learn more about a NSRA YPS Tutor (Rifle) Qualification.
CCRS WEBSITE - https://ccrs.org.uk/
EVENTS: Find a Target Sprint event near you. www.targetsprint.com/events 
QUESTIONS: Any Questions please contact Gorgs Geikie Events@BritishShooting.org.uk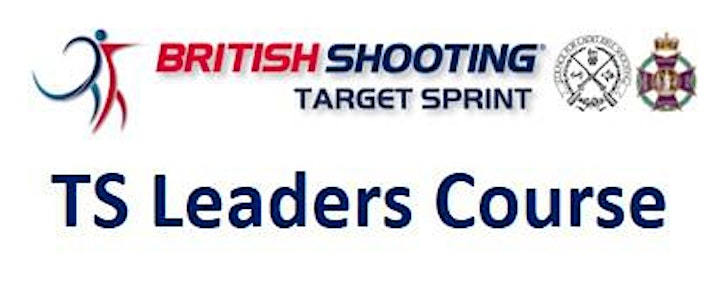 Date and time
Location
United Kingdom
Bisham Abbey
Marlow
SL7 1RR
United Kingdom
Organiser of Target Sprint Leader Course - Expression of Interest
British Shooting is the only target shooting governing body in Great Britain recognised by the ISSF, British Olympic Association, UK Sport and Sport England. Our focus is on developing world class shooters and promoting shooting at grass roots level and beyond as a sport for all ages and abilities.
Website: www.BritishShooting.org.uk
Website: www.TargetSprint.com
Twitter: @GBShooting
Facebook: British Shooting